Millennials prioritize paying off debt above everything else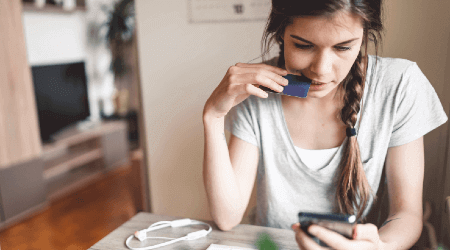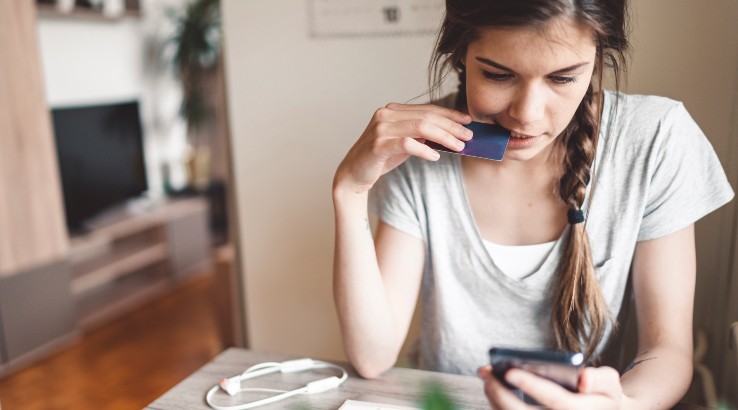 But are they taking the steps they need to achieve that goal?
Millennials are focusing on getting out of debt more than any other financial goals, according to a 2019 study by financial services company Truist.
Some 57 percent of the generation said debt repayment was their top priority, compared to the 48 percent who said saving up to travel was the most important and the 45 percent who prioritized saving for retirement.
Even as millennials approach middle age — the oldest turn 40 in 2020 — most are forgoing traditional financial targets. Only 40 percent were focused on buying a home and 30 percent aimed to start or grow their family.
A lack of planning
Most millennials have financial goals — 86 percent to be exact. But most aren't taking key steps to reach them. Some 69 percent didn't have money saved up for an emergency and 68 percent didn't have a savings account that wasn't related to retirement.
Prepare for emergencies to avoid setbacks
Having a financial goal in itself usually isn't enough to make it a reality. A plan for dealing with short-term setbacks and a roadmap are essential to reaching that goal.
Without an emergency fund, millennials can find themselves in more debt if an emergency strikes — like ending up in a hospital without full insurance coverage.
And that debt is often more expensive. Fast funding often comes at a higher rate than personal loans that can take a few days or weeks to process. In a real emergency, there might not be time to compare lenders to find a good deal and go with the most convenient option — which is also often more expensive.
Experts generally recommend that adults have between three and six months of basic expenses saved up in a separate account. The idea is to be covered if you lose a job, get into a car accident or a natural disaster strikes. The more that's tucked away, the more that's covered.
Save separately for travel — but not for debt
A separate checking account can make saving for a goal easier — especially with a high-yield savings account. Aside from making it harder to accidentally spend your savings, these gain interest on the balance.
This is essential to meeting a goal like saving up to travel. But millennials might have the right idea when it comes to paying off debt. Interest adds up over time, so saving up to pay off a balance actually increases the cost.
Instead of saving, put extra funds like a bonus or money from a raise toward debt as soon as it comes in to get out of debt faster and with less interest.
Avoiding the experts
One possible reason millennials aren't prepared to reach their goals? They aren't turning to experts for advice.
While some 35 percent talk to professional bankers or accountants, only 16 percent of millennials turn to a financial advisor for questions about money.
Instead, they prefer more familiar, informal sources. Truist found that 42 percent of millennials turn to their parents while 40 percent trust their partner. Friends were slightly less popular than bankers or accountants, with 32 percent consulting their social circles.
Go with the trained experts to save
Turning to your family for advice might be easy. But it isn't always the best strategy.
Friends and family also don't always make the best choices for themselves or might have different priorities than you do. A financial planner is trained to understand the circumstances someone is facing and can give more personalized advice.
For example, a family member that paid off their student loans might encourage you to do what they did — focus all of your extra money on that specific debt. But if you have credit card debt, you could end up paying more since credit cards have higher rates. An advisor would be better equipped to catch this.
Find free advice in your community
Financial planners aren't always expensive either. Many small banks, credit unions and community development financial centers (CDFIs) offer services to help members of the population they serve reach personal goals.
CDFIs are nonprofit banks, credit unions and other organizations that serve a small area with the express goal of encouraging economic growth.
Credit counseling agencies, another type of nonprofit, often offer free workshops and one-on-one sessions to help individuals assess their finances and come up with a roadmap to reach their goals.
Millennials carry an average of $27,900 in debt, according to a 2019 study by Northwestern Mutual — less than Gen X and Baby Boomers. But getting out of debt is still a top priority for the generation that came of age during the Great Recession. But without following professional advice, that goal might be out of reach.
Picture: Getty Images