Finder is committed to editorial independence. While we receive compensation when you click links to partners, they do not influence our opinions or reviews. Learn how we make money.
Title loans, explained
You can get this short-term loan in 30 minutes. But is it worth the 300% APR?
Editor's choice: Max Cash Title Loans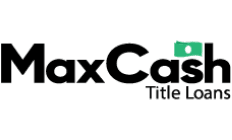 No bank account required
No prepayment penalty
Bad credit OK
See my rate
A title loan is a type of emergency financing that uses your car's title as collateral. You can get your money in as little as 30 minutes and continue driving your car while paying it back.
But be well aware that it comes with high rates and you risk losing your car or getting caught in a cycle of debt if you can't afford repayments.
What do you want to do first?
What is a title loan?
A title loan is a short-term loan that uses your car's title as collateral. You can still drive your car around while paying it off, but your lender can repossess it if you don't pay your loan back on time.
There are two types of title loans:
Single-pay title loan. Pay it back all at once, usually within 30 days. These are the most common.
Installment title loan. Break your repayments into monthly installments, usually over three to 12 months — depending on your state.
Title loans are also known as car title loans, auto title loans or title pawn loans.
Compare title loan providers
Did you know?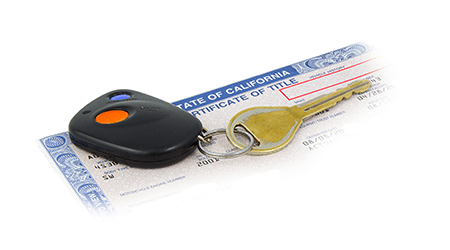 Some lenders also refer to title loans as pink slip loans, referring to the pink color of car titles in some states.
Are title loans legal in my state?
Title loans aren't available in every state — though you might still be able to get one through a legal loophole. Contact the lender you're interested in or select your state in our comparison table to see which loans are available to you.
How much can I borrow?
Typically, you can borrow up to $10,000 depending on the value of your car, your ability to repay and your state's laws. Some lenders only offer up to $2,500, while others can get you as much as $50,000.
When inspecting your car, lenders consider factors like its year, make, model, mileage and general wear and tear. Your income and current debts can also affect how much you can borrow.
How much does a title loan cost?
Title loans are one of the more expensive loans out there. On single-payment loans, lenders often charge a fee per $100 borrowed. For installment loans, lenders typically charge both interest and fees.
This can make them hard to compare unless you look at the annual percentage rate (APR). An APR is how much interest and fees you'd pay in one year as a percentage of the loan amount.
It's common for lenders to charge an APR of 300% on a title loan.
Is a title loan right for me?
Title loans are expensive and best left for emergencies — if they're even legal in your state. You might want to consider a title loan if:
You need money today. You can often get a title loan in just 30 minutes.
You have bad or no credit. Most title lenders work with all credit types.
You don't have a bank account. Many title loan providers allow you to pick up your funds and repay your loan with cash or a money order.
You've filed for bankruptcy. Some providers are willing to work with borrowers who have a bankruptcy on their credit report.
You rely on welfare. You sometimes don't need a job as long as you have regular income.
Auto title loans for military personnel
It's illegal for a lender to give you a title loan if you're a servicemember, reservist or a dependent, thanks to the Military Lending Act (MLA). You also might have trouble getting other types of short-term loans, since the MLA has restrictions on rates and fees that lenders can charge.
Consider looking into your other loan options and financial assistance programs.
Risks of getting a title loan
Aside from the high APR, title loans come with several risks. You could:
Lose your car. Your lender can repossess your car if you don't repay your loan.
Get caught in a cycle of debt. Most borrowers renew title loans at least once, increasing the loan cost and making it more difficult to pay off.
Borrow from an illegal lender. State laws on short-term loans tend to change frequently. It can be hard to tell if your lender is acting legally.
The title loan cycle of debt
A recent Consumer Financial Protection Bureau (CFPB) survey found that people who take out a single-payment title loan are at high risk of starting a cycle of debt.
Where can I get a car title loan?
The most common way to get a car title loan is in person at a store. While you might be able to apply online, in most cases you still have to bring in your car and title for inspection. This can be a good thing — it's harder for a brick-and-mortar lender to break the law than an online lender.
In the rare case that you can find a title loan entirely online, you'll likely need to submit more documents. And it can take at least one business day to get the loan.
How can I tell if a lender is legit?
Ask yourself the following questions when looking for a lender:
What are my state's laws? Knowing what a lender can and can't do in your state can help you weed out lenders that are acting illegally or using obvious loopholes.
Is it licensed? If your state requires title lenders to be licensed, you can check with your local government to make sure yours is.
What do customers say? Check sites like Trustpilot and the CFPB's complaint database to look out for a pattern of red flags.
Has it faced any lawsuits? Check the lender's Better Business Bureau page for government actions against it and local news sources.
How to get a title loan in 6 steps
Compare lenders. Look at features like APRs, how much you can borrow, where it's located and eligibility requirements to find a lender that's right for you.
Fill out the application. Typically, you'll need your car's make, model and mileage, as well as your contact information and details on anyone else on your car title. You can often complete this step online.
Bring your vehicle for inspection. Lenders like to check your vehicle to make sure it's up to standards. Some also install a GPS tracker to help them locate it if you default.
Submit your documents. Title loan providers generally ask for documents to verify your income, residence and identity.
Sign your loan documents. Read the terms and conditions before signing off on your loan.
Collect your funds. You can usually get your money in cash within 30 minutes of arriving at the store.
What do I need to get a title loan?
Generally, you need to provide:
Your car's title. You can't be using your title as collateral for another loan. If someone else's name is on the title, they usually must apply with you as a co-applicant.
Your car. Your lender won't keep your car, but it will need to inspect it first.
Proof of income. Some lenders require you to be employed, while others accept borrowers on welfare or with a pension.
State-issued ID. This helps your lender verify your identity and age.
Proof of residence. You might have to provide a utility bill or copy of your lease or mortgage.
Bank account information. Not all title lenders require you to have a bank account, but some might.
Can I get a title loan without a clear title?
No, you must have a clear title to get a title loan. This means that you can't be using it as collateral for another loan — including your original auto loan. If you don't have a clear title, you might want to look into auto equity loans instead.
What to avoid when taking out a title loan
Add-ons. Lenders sometimes offer — or even require — insurance and other unnecessary add-ons to bump up the cost of your loan.
Borrowing more than you can afford. Avoid a cycle of debt by making sure you can comfortably afford all repayments before taking out a loan.
Long loan terms. The longer you take to repay your title loan, the more you pay in interest or fees.
Skimming your contract. This is where lenders can hide add-ons and get you to sign away your right to sue with an arbitration clause. Make sure you understand what you're signing.
Title loan alternatives
Title loans are meant as a last resort. And even then, they might not be right for you. Instead, here are some other options:
6 auto title loan alternatives
How paying back a title loan works
If you have a single-payment title loan, you have to pay back your loan in 30 days. Title installment loans come with multiple monthly repayments.
Usually, you can make payments online through the lender's website, though many title loan providers also accept cash, money orders, wire transfers or cashier's checks.
What happens if I don't pay back a title loan?
It depends on where you live. If you live in a state that regulates title loans, you might expect your lender to take the following steps:
Offer the option to extend. Also known as renewing or rolling over your loan, this gives you another 30 days to pay back your loan. Though you might be charged a fee to extend it.
Offer a payment plan. If you still can't repay, your lender might offer a more affordable payment plan before taking steps to repossess your car.
File a lawsuit. Your lender must file a legal claim on your car with a civil court before it can repossess it.
Repossess your car. Sometimes you'll have a chance to drive your car to the lender and remove your belongings. Otherwise, they'll come to your home and take it from you.
Sell your car. To collect on the money you owe, your lender sells your car in an auction. Some states require lenders to only keep funds that cover your loan and the cost of repossession. Others let them keep everything.
Title loan defaults by numbers
Should I extend my loan?
Extending your loan involves adding 30 more days to a single-payment title loan. Often when you extend your loan, you have to pay an extra fee either upfront or wrapped into your loan balance.
Many states limit how often you can extend a title loan. Some ban it outright. That's because extending a loan even once doubles the cost of your title loan and makes it even harder to pay it back. It's generally best saved for absolute emergencies.
Should I get a title loan buyout?
A title loan buyout works like refinancing: You take out another loan to pay off your title loan, ideally with more favorable rates and terms.
It's another way to extend your loan without rolling it over. But like rolling over your loan, you could end up paying more in the long run.
Bottom line
Auto title loans are one option if you need money today and don't have strong personal finances. But they're expensive and come with a high rate of default, meaning you could lose your car if you can't afford repayments.
Check out our guide to short-term loans to learn about even more options for fast cash when you have bad credit.
Frequently asked questions
Read more on this topic