Finder is committed to editorial independence. While we receive compensation when you click links to partners, they do not influence our content.
Short-term loans in Jackson, Tennessee
Before you borrow, make sure you know the laws and compare lenders for the best deal.
Editor's choice: OppLoans Installment Loans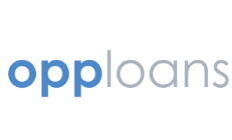 Easy online application
Quick approval
Long repayment terms
See my rate
Payday and other short-term lenders must abide by the regulations of Tennessee when you borrow in Jackson. There are limits in place to help protect you, but you'll still need to know what to look out for when you're ready to borrow.
Can I get a payday loan in Jackson, Tennessee?
Yes. Payday loans are legal throughout Tennessee and are governed by Tennessee Revised Statutes 45-17-101 et seq. These regulations apply to all lenders, whether they're located in Jackson or another city.
You'll face a few limits when you borrow. Maximum loan amount depends on how you apply. Those who visit a store may qualify for as much as $500, while online applications can only borrow up to $425. Terms are set at 31 days or less, and lenders may only charge you 15% of the loan amount in financing fees. This means a payday loan of $500 will cost $575 when it's due.
Consider these online lenders for a short-term loan
What do I need to apply?
Although exact eligibility requirements will differ between lenders, you'll have to meet some basic points when you want to apply.
You must have a steady source of income
You must be a US citizen or permanent resident
You must be at least 18 years old
Lenders also require you to provide some basic information about yourself, including:
Your name, home address, email address and phone number
Your date of birth, Social Security number and an acceptable form of ID
Your employer's name, address and phone number
Your income, pay frequency and bank account details
Where to find short-term loans in Jackson
Short-term loan locations near me in Jackson, TN
Here are loan offices locations in Jackson:
Advance America. Lynnwood Place Shopping Center, 955 North Pkwy, Jackson, TN 38305
Cash Express. 31 Bowling Dr, Jackson, TN 38305
Check Into Cash. 375 Vann Drive, Suites E & F, Jackson, TN 38305
CashMaster. 367 Vann Dr, Jackson, TN 38305
Jackson Cash Advance. 749 Old Hickory Blvd, Jackson, TN 38305
Money Now. 1660 S Highland Ave # B, Jackson, TN 38301
Speedee Cash. 1932 US-45 BYP, Jackson, TN 38305
Tennessee Title Loans, Inc. 301 S Highland Ave, Jackson, TN 38301
Title Cash Title & Payday Loans. 2037 S Highland Ave, Jackson, TN 38301
Western Finance. 367 Vann Dr #F, Jackson, TN 38305
Must read: Be cautious of limited loan terms
Tennessee state law caps payday loan terms at 31 days. This can be convenient for some — after all, there won't be time for interest to accumulate — but it can also make repaying your loan difficult. Some borrowers have a hard time making their payment, especially after borrowing a larger loan.
If you aren't sure that you'll be able to meet your payment, consider some short-term loan alternatives before borrowing.
What are my other short-term loan options in Jackson?
Payday loans may be convenient, but with the short loan term and small amount, you may want to explore other short-term loans if you need more than $500 or 31 days.
Auto title loans. There are quite a few auto title loan lenders throughout Tennessee. Many often offer slightly lower interest rates than you'd find with a payday or installment loan, but at a greater risk: If you fail to repay, you could have your car repossessed.
Installment loans. Installment loans, sometimes also called flex loans, are similar to payday loans but often allow you to borrow more over a longer term. And while this can keep your monthly payment lower, it typically also means you'll pay more in interest than with a payday loan.
Bad credit personal loans. Bad credit personal loans often encompass installment loans and auto title loans, but can also include things like credit builder loans, which are designed to help borrowers improve their scores.
Bottom line
Jackson doesn't have any specific payday loan regulations that differ from Tennessee's payday loan laws. You'll face a limited loan amount and loan term, which can help you save money but may also make it more difficult to repay what you owe.
Before you borrow, make sure your lender is registered and check out our guide to payday lending so you know exactly how the process works.
Frequently asked questions
Image: Wikimedia Commons
More guides on Finder