Finder is committed to editorial independence. While we receive compensation when you click links to partners, they do not influence our content.
Short-term loans in Decatur, Alabama
Learn the rules and regulations of payday loans in this Southern town.
Editor's choice: OppLoans Installment Loans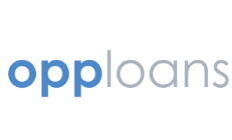 Easy online application
Quick approval
Long repayment terms
See my rate
Alabama has a few specific laws that dictate what short-term lenders can and can't do. Before you visit a payday loan storefront in Decatur, read up on the regulations to ensure you don't fall victim to a scam.
How are payday loans regulated in Decatur, AL?
Payday loans are governed by 5-18A-1 et seq. of the Alabama Statutory Citation, which covers all short-term loans in the state. These laws cover any payday loans made in person, online or over the phone — whether the lender is located in Decatur or in another city in Alabama.
You can only borrow up to $500 for a payday loan, with terms lasting anywhere from 10 to 31 days. Lenders are also limited to the amount you can be charged: Financing fees can't be more than 17.5% of the loan amount. If you borrow a loan of $500, you'll owe $587.50 by the end of your loan term.
If you're unable to repay your loan, lenders are required to offer you a repayment plan with four equal monthly installments. And once you've repaid your loan, you can take out another provided you wait at least one business day after you've successfully repaid two loans.
Compare short-term loan providrs in Decatur
How to apply for a payday loan in Decatur
Because you can apply online, over the phone and at a storefront, the exact steps will vary. However, the process of applying online is typically similar between lenders. To get started, follow these steps:
Compare your lender options in the table above and click Go to Site when you're ready to apply..
Fill out the lender's application with information about yourself, including your Social Security number, bank account details and employment status.
Submit your application and wait for an approval notification. Lenders may take multiple business days to fully process your application.
You may be required to submit proof of your employment or income to your lender during the application process. If approved, most lenders can transfer your loan funds into your account as soon as the next business day — though it may take longer depending on your bank and when you finalize your loan.
If you want to apply by phone or at a store, you can visit the lender's website to see if they offer this type of application. Some storefront locations are listed under the map below.
Eligibility criteria:
While lenders have different requirements, you'll generally need to meet the following criteria:
Steady source of income
US citizen or permanent resident
At least 18 years old
A map of payday loan locations in Decatur, AL
Where to find payday loans in Decatur, AL
Find a short term loan store in Decatur:
Advance America. 1622 Beltline Rd SW, Decatur, AL 35601
Always Money. 1716 6th Ave SE, Decatur, AL 35601
Approved Cash. 901 Wimberly Dr SW Suite A, Decatur, AL 35603
Cash Express. 1814 Beltline Rd SW, Decatur, AL 35601
Check 'n Go. 2019 6th Ave SE STE 10, Decatur, AL 35601
Check Into Cash. Plumtree Center, 1000 Beltline Hwy, Suite N, Decatur, AL 35601
Covington Credit. 1605 Beltline Rd, Ste D-10, Decatur, AL 35601
Easy Money. 1402 Beltline Rd SW, Decatur, AL 35601
Frazier Loans. 1820 6th Ave SE Unit W, Decatur, AL 35601
Sun Loan Company. 1638 Beltline Rd SW, Decatur, AL 35601
What are my other short-term loan options in Decatur?
You aren't limited to just payday loans when you need cash fast. Many lenders offer multiple short-term loan options, including:
In addition to these, you may want to check out our guide to payday loan alternatives to see what other options you have in Alabama that don't come with such a high interest rate.
Bottom line
Payday loans may be legal, but that doesn't mean there aren't specific regulations in place to protect borrowers. If you live in Decatur and need cash fast, be sure to look into all of Alabama's payday loan laws to avoid falling victim to a predatory lender.
Frequently asked questions
More guides on Finder