Finder is committed to editorial independence. While we receive compensation when you click links to partners, they do not influence our content.
Compare your loan options in Augusta, Georgia
Do you want to get a payday loan in Augusta? Here's the information you need to know.
Editor's choice: OppLoans Installment Loans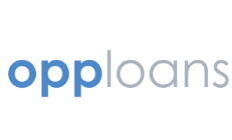 Easy online application
Quick approval
Long repayment terms
See my rate
You might be considering a payday loan as a way to get a small loan fast if you're low on funds and don't have the best of credit. This guide focuses on the legality of payday loans in Augusta, GA, while also exploring alternative options.
Are payday loans legal in Augusta?
Georgia Codes 16-17-1 et seq, 7-3-14 et seq. and 80 3-1.02(7) surround crimes and offences, industrial loans, and company rules and regulations, respectively. They have stipulations in place which make payday lending illegal in the entire state of Georgia. As a result, payday loans in Augusta are illegal.
State laws can make a big difference to whether or not you can get a legal payday loan. For example, since payday lending is legal in South Carolina, you can get payday loans in North Augusta, SC. All that separates Augusta, GA and North Augusta, SC is a state border.
What other borrowing options do I have in Augusta?
8 payday loan alternatives to consider if you need cash
Installment loans you could apply for
Installment loans allow you to pay back your loan in fixed payments over a set period of time. There are lenders that offer this type of loan to borrowers with less-than-stellar credit, as long as they meet other eligibility criteria. Installment loans are similar to payday loans in that they have very high interest rates, and therefore risk to consider before you apply.
What if I can't get a loan or credit card?
Short term, auto title and personal loans might be a bust, but there are other options out there. Some you may have tried, but all may be worth looking into:
Borrow from people you know. You may be able to request an advance from your employer, or get a loan from friends or family.
Talk with community organizations. Non-profit financial cooperatives and community credit unions may have options for small-amount loans if you meet their eligibility criteria.
Talk to your creditors. Ask about arranging a payment plan or getting more time.
Local social services. Look into public services for assistance with heating costs, food and housing.
Pick up side work. Looking for side jobs, selling things online with a service like eBay or LetGo, or signing up to drive with a company like Uber are some of the many ways people get extra cash when they're in a bind. It's a great alternative to getting a loan or credit card because there's nothing to repay.
---
In which states are payday loans legal?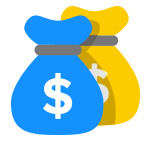 Compare payday loans in your state
Image: Wikimedia Commons
More guides on Finder