Finder is committed to editorial independence. While we receive compensation when you click links to partners, they do not influence our opinions or reviews. Learn how we make money.
Should I pay off my student loans or buy a house?
Don't let college debt get in the way of your American dream.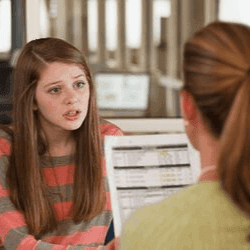 If buying a house is a dream of yours, you're not alone. Around 75% of non-homeowners reported that homeownership is a part of their American dream, according to a 2019 survey by the National Association of Realtors.
This goal might feel out of reach if you're weighed down by student debt. But it doesn't have to. There are times when it makes financial sense to buy a house — even if you're still working on paying off your student loans. It all depends on what your financial situation looks like.
When should I buy a house before completely paying off my student loans?
You don't have to hold off on buying a house until your student debt is completely paid off. In fact, having student loans with a history of on-time payments on your credit report helps demonstrate you're financially responsible and able to handle a mortgage.
If you can relate to most or all of the factors listed below, then you might be ready to buy a house — even if you're still paying off your student loans:
You have a handle on your debt
If you don't have much consumer debt and have a handle on your monthly student loan repayments, you may be in a good position to buy a house. Most mortgage lenders look for applicants with a low debt-to-income (DTI) ratio and high credit score.
Since student loans are often viewed as positive debt, they shouldn't have as big of an impact on your application as other types of debt — just as long as you have a history of consistently making repayments on time.
You can cover home costs beyond a mortgage payment
Your monthly mortgage payment is just one part of the overall expense of home ownership. Factor in the costs of home insurance, maintenance, repairs and HOA fees when deciding if you're ready to buy a house.
If you make more than enough to cover your rent and student loans, meet with a financial adviser. They can help go over your current assets and debt to ensure you're able to handle the expenses that come with owning property.
Your student loans have low interest rates
If you have low-interest student loans and a financial goal of owning a home, it might make sense to divert any extra funds you have toward saving up for a down payment rather than paying down your student debt.
Low rates means you don't risk building up interest that can make your loans considerably more expensive. And putting the savings for your down payment in a high-yield savings account with a competitive APY can help you spread your money even further.
You want to invest your money in something tangible
The beauty of using your extra income to buy a house instead of paying down your student debt is that with every monthly mortgage payment, you're building equity in your home. And once you've built up enough, you can always borrow against the value you own in your home and use those funds to pay down your student loans.
Renting is often more expensive than buying a house in the long run because you're paying your landlord's costs instead of building equity.
When should I focus on paying off my student loans first?
Although buying a house can be a smart financial move, there are a few situations when you might want to focus on paying down your student loans first:
You want to lower your debt-to-income ratio
Mortgage lenders want to see a DTI ratio under 36%. If you're stuck with tens of thousands of dollars in student loans and other consumer debts, like credits cards, you might want to hold off on buying a house until you've made some progress in paying off those debts. The lower your DTI, the better your chances of being approved for a home loan at a competitive rate.
You aren't sure about future plans
If you don't see yourself living in the same city for the long haul or plan on switching careers soon, hold off on buying a house until you have more stable plans. Instead, chip away at your student loan debt until you've figured out your next move.
This way, your future is flexible. And if you decide to become a world traveler or live the apartment life, you can do it without the burden of student debt.
You have large monthly repayments on your student loans
Focusing on paying down some of your student loans first can lower your monthly expenses and free up your budget for all the costs involved with home ownership — remember, you need to factor in more than just your mortgage payment.
3 tips to figure out whether you're ready to buy a house
If you're not sure if a mortgage is the right next move, these three pointers can help you decide:
Consider your current expenses. Do you have an expensive car payment and maxed-out credit cards on top of your student loans? Do you live in an area with a high cost of living? Consider your income and expenses against the potential cost of owning a home. If it's too much, you may want to focus on paying off your current debts before adding a mortgage to the mix.
Make sure you've met other financial milestones. Building an emergency fund, saving for retirement and paying off high-interest debts before buying a house will set you up for greater financial success in the future.
Save up for a down payment. Most financial experts recommend saving up 20% of the home's value for a down payment — or 5% at the very least.
Is it possible to buy a house and pay off my student loans?
Yes. While it will take plenty of discipline and a strong budget, you can save for a house and pay off your student loans at the same time.
Here are a few quick tips to help:
Meet with a financial adviser
Refinance or consolidate your student loans
Pay off your high-interest debts
Lower your DTI ratio
Save up for a down payment
I can't afford to buy a house yet. How can I save?
Knowing you want to buy a house is the first step. After that, it's all about saving for your down payment. Here's how:
Automate your savings. Many linked bank accounts have the option of automatic savings. Every purchase from your checking account is rounded up to the nearest dollar, and that money is automatically transferred to your savings account. By putting it out of your hands, you'll start building a foundation without having to overthink it.
Put extra money in savings. Instead of spending your annual bonus or tax refund, transfer those funds into your savings account. You'll thank yourself when that 10% down payment balloons into 20%.
Limit your credit card use. Carrying a balance on your credit card can be a huge drain on your budget — especially when you consider the average credit card has an APR of around 16%. Limiting how much you use your card or paying off your purchases immediately can save you hundreds on interest in the long run.
Take on a side gig. If you have the time and energy, freelancing or taking on a part-time job can help you build up a down payment more quickly. Even better, if you can, deposit your entire paycheck directly into your savings account so you aren't tempted to spend it.
Compare student loan refinancing providers
Bottom line
You don't need to pay off all of your student loans before realizing your American dream of homeownership. Just make sure you have a good handle on your finances and budgeted for all the costs involved — not just your mortgage payment.
Want to pay down more of your student loans first? You might want to consider refinancing your student loans for a lower rate or shorter term to save on interest. Otherwise, you can compare your mortgage options and start house hunting.
Frequently asked questions
More guides on Finder