Finder is committed to editorial independence. While we receive compensation when you click links to partners, they do not influence our content.
How to get a pawn loan for fast cash
Use your valuables as collateral for a short-term loan.
Editor's choice: OppLoans Installment Loans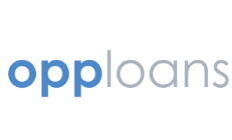 Easy online application
Quick approval
Long repayment terms
Go to site
A loan from a pawn shop is a quick way to get a little extra cash. But while they're cheaper than payday loans, you may risk losing your security if you aren't able to repay your loan.
How do pawn loans work?
Pawn loans require you to put up something valuable as collateral for the money you borrow. They are typically for small amounts — $150 or less — and you'll have to pay back the principal plus interest, which can vary from as low as 10% to higher than 200% depending on where you live.
These are five basic steps:
Visit a pawn shop. If your have something that's worth a few hundred dollars, a pawn shop will likely consider it for collateral.
Consider the loan amount. Pawn shops typically offer between 25% and 60% of the item's resale value. It's a good idea to shop around when taking out a pawn loan since shops may offer you more for an item than others.
Agree to the loan terms. Loan terms can vary between 30 days to a few months, and the interest you pay on your loan depends on state laws and your personal history with the pawn shop.
Leave the pawn shop with your cash and pawn ticket. You'll need that pawn ticket in order to collect your item upon repayment, so we recommend taking a photo of the pawn ticket as backup. The pawn ticket will include any fees, the loan term, the grace period and the final date at which you'll be in default of your loan.
Pay back your loan. If you repay your loan successfully, the pawn shop will return your item. If you fail to repay your loan, the pawn shop sells your item to collect on the loan. You may also be charged extra fees for any late payments.
What can I pawn?
Common items people pawn include:
Jewelry
Musical instruments
Photography equipment
Firearms
Current electronics
Tools
But if you have another type of valuable, you may be able to negotiate a deal with the pawn shop.
What are the benefits of a pawn loan?
Quick to obtain. You don't have to go through a lengthy process to get a pawn loan. Simply bring in a valuable item and ask for a loan.
No credit check. Because your loan is backed by your item, you won't be screened for good credit.
You can surrender your item to pay back your loan. If you default on repayment, your credit score isn't usually affected and you won't be on the hook for payments. The pawn shop simply keeps your item.
Are there any downsides?
Relatively expensive. Finance charges and interest rates for a pawn loan typically run between 5% to 25% a month. This is less expensive than most short-term loan options, but alternate fees could add to the cost.
You may not be reimbursed for the surplus. If you don't repay your loan on time, the pawn shop may sell your item. Even if your item is worth more than your loan amount, the shop may not be required to reimburse you for the profits.
Additional fees. Beyond interest charges, you may also pay fees for insurance, storage and more. Keep track of these before you sign your valuable over to the pawn shop.
How does the cash for gold system work?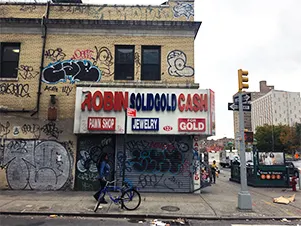 You've likely seen advertisements online or on TV about cash for gold. The process is rather simple, but you should be aware of the potential risks before you sell your old or unwanted jewelry.
Gather all your old jewelry. This includes your rings, necklaces, bracelets and broken pieces. You may also be able to sell non-jewelry items like tooth fillings or old coins.
Research current market value prices. Gold and silver prices fluctuate daily so you'll want to know how the market is doing before you visit your local pawn shop to make sure you're getting the most out of selling your things.
Have your old jewelry appraised. If you have an unbroken piece or a nice set containing other valuable materials — like pearls, gems or opals — you should visit a jeweler and have them estimate how much your piece may be worth. This will help you avoid buyers low-balling your offer or you selling something valuable.
Visit a pawn shop or look up online buyers. Your options aren't limited to these, however. Many payday loan stores and check-cashing services also offer cash for gold. Do your research and read reviews before selling.
Get an offer. The buyer will give you an offer based on the bullion value and karat of your gold or silver. You can accept it then or ask for time to consider it. There's nothing wrong with visiting multiple pawn shops and comparing offers to find the one that will get you the most cash.
Agree to the offer. If you like what you hear, you can often get paid the same day for your old jewelry. Depending on what you sell, you could leave the store with a nice chunk of change in your pocket.
If you choose to go online, keep in mind that there have been reports over the years of online buyers running scams. They may use the logo of a reputable dealer or simply pay fractions of a percent based on what your gold is worth. Read reviews about cash for gold dealers and make sure the business is legitimate. Until there is a better system in place, it may be worth it to visit a storefront so you can be sure your valuables are safe from scam artists.
Pawn loan alternatives
Since pawn loans can be expensive, consider a few other options first:
Sell the item instead. Unless the item you're pawning is sentimental, you may be better off selling it to the pawn shop and getting the cash outright. Alternately, you could always look for a private buyer. It may take more time, but you could end up with a little more money than a pawn shop can offer.
Request bill forbearance. Contact your utility company or creditor and request bill forbearance. Some may even be willing to work out an alternate payment plan.
Turn to community assistance. If you're struggling to make ends meet, check to see if you qualify for any federal or state assistance programs to help make everyday bills a little more manageable.
Ask friends or family for help. You'll likely find they are more than willing to help you out in a financial crisis. Instead of paying expensive interest charges, you may be able to get a loan for free.
Call your bank or credit union. They often offer short-term loans at great rates. However, it may be slightly more difficult to qualify for a loan — and your credit will likely be checked.
Make extra cash in your spare time. If you have time, consider a side gig to earn extra money. Car and house sharing, selling unwanted items and market research are just a few options.
Get a short-term loan. With a short-term loan, you can borrow a small amount of money and repay it fairly quickly. But while they don't require collateral, you will likely end up paying much more in fees than with a pawn loan.
Not sure about a pawn loan? Consider these short-term options
Bottom line
Pawn loans can be a quick way to get extra cash, but if you're not sure about using your valuables as collateral, you may want to consider a payday loan instead. And if you're still not sure, you can compare the difference between pawns loans and payday loans to help make the best decision for your needs.
Frequently asked questions
More guides on Finder