Passbook by Remitly review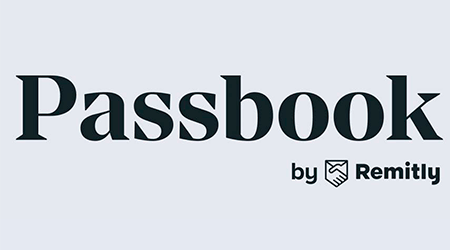 Fee

$0 per month

Minimum deposit to open

$0
Summary
Free banking with no foreign transaction fees.
Discontinued product
This product has been discontinued, and it is not available on our site.
Compare other checking accounts
to find one that fits your needs.
How do I open a Passbook account?
It only takes about 10 minutes to open a Passbook account:
Go to the provider's site and follow the steps to apply.
Download and launch the Passbook app on your iPhone or Android device, then select Get Started.
Choose to sign up through Remitly or with an email address.
Enter your email address and create a password, then choose Sign Up.
Personalize your card by choosing a flag you'd like printed on your card, then enter your name, birthday and phone number.
Enter the verification code that Remitly sends to your phone.
Complete the signup process by entering your address and uploading a photo of your ID.
It may take up to 10 business days to receive your Passbook Visa debit card.
Eligibility
You must meet the following eligibility requirements to open a Passbook account:
At least 18 years old
Valid US address
Required information
You'll need the following documents to open a Passbook account:
Social Security number, Individual Taxpayer Identification number (ITIN) or a government-issued photo ID, such as a passport, visa or an identification card from your home country
A pay stub, utility bill, lease agreement or official piece of mail with your physical US address
What are the benefits of Passbook?
Like most bank accounts, you don't need a Social Security number to open a Passbook account. And it's possible to lock your card to help manage your account. Other perks include:
No fees or minimum balance. You won't have to worry about monthly and overdraft fees or a minimum balance requirement.
Travel-friendly. Most bank accounts charge a 3% foreign transaction fee. But with Passbook, you won't pay a dime.
Cash back with Remitly. Get up to $2 cash back when you use your Passbook debit card to send money through Remitly.
Passbook's ATM network and fees
Use your Passbook Visa card to withdraw cash for free at thousands of ATMs in Visa's Plus Alliance network. Remitly doesn't charge a fee for using your Passbook card at out-of-network ATMs, but third-party ATM operators might charge you.
What should I look out for?
There are a few drawbacks to consider before opening a Passbook account:
No check deposits. There's currently no way to deposit checks into your Passbook account.
Cash loading fee. You'll have to pay a $4.95 fee when you load cash onto your card at a retailer.
Is Passbook legit?
Passbook is not a scam. It's a legitimate checking account operated by Remitly. It's also FDIC insured for up to $250,000.
Passbook reviews and complaints
Passbook is not accredited by the Better Business Bureau (BBB), and it has no rating or reviews on the BBB's website. However, the app has five reviews on Trustpilot, four of which are one-star reviews, while the other is a two-star review. Most of those reviews include complaints about the company's business practices and some accuse the company of unjustly confiscating funds.
Compare Passbook with other checking accounts
Compare similar accounts based on their interest rates, minimum initial deposits, ATM networks and ATM fees.
How do I deposit or withdraw my money?
Although there's currently no way to do deposit checks with Passbook, there are several other methods to fund your account and withdraw your money:
Funding
Direct deposit
Bank transfers
Transfer from PayPal, Venmo or a similar service
Deposit at any of the 90,000 retail stores. But you're limited to $500 or $1,500 per deposit and a $4.95 fee may apply
Withdraw
ATMs
Cashback at retailers
Frequently asked questions
Checking account ratings
★★★★★ — Excellent
★★★★★ — Good
★★★★★ — Average
★★★★★ — Subpar
★★★★★ — Poor
We analyze top checking accounts and rate them one to five stars based on factors that are most important to you. These factors include: monthly fees, the ease at which monthly fees can be waived, the breadth of ATM access, ATM and overdraft fees, and customer service.
Passbook is not currently available on Finder
Have you considered BMO Smart Advantage Checking?
Earn a $400 cash bonus after $4,000 deposits in the first 120 days. Pay $0 monthly fees and no minimum balance. Access a large nationwide network of free ATMs. Member FDIC.
$400 bonus after qualifying deposits
$0 monthly fee
Large $0 fee ATM network
No minimum balance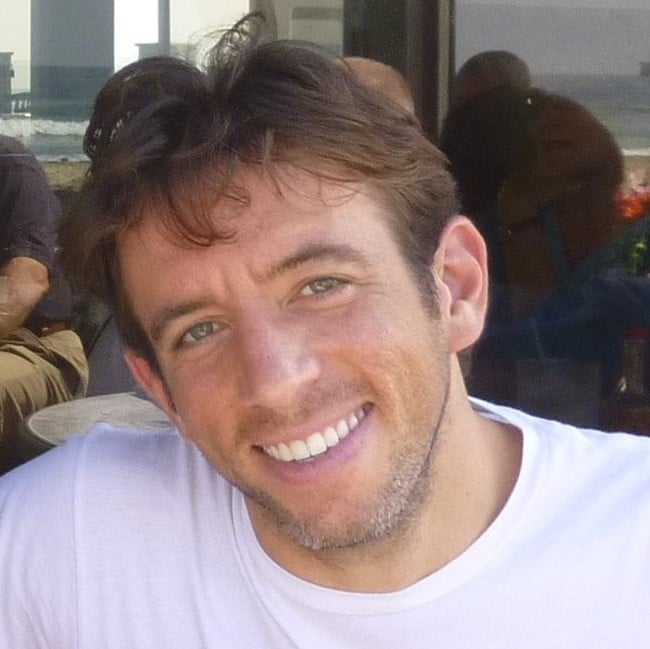 Michael Finder
Staff writer
You are about to post a question on finder.com:
Do not enter personal information (eg. surname, phone number, bank details) as your question will be made public

finder.com

is a financial comparison and information service, not a bank or product provider
We cannot provide you with personal advice or recommendations
Your answer might already be waiting – check previous questions below to see if yours has already been asked
Accept and continue