"I paid off $8K in student loans with a balance transfer check"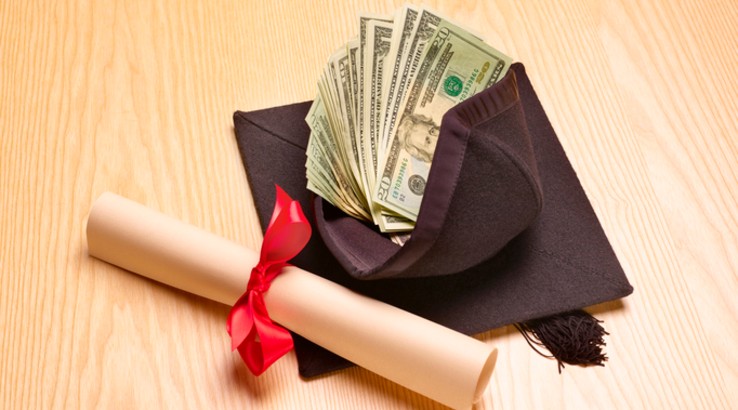 The random offer he got in the mail helped him pay off his debt in 11 months at 1.5% interest.
Our new series highlights success stories from real people who've managed to dig themselves out from under a lot of debt in a short time. Answers are edited for length and clarity.
Name: Scott Bates, personal finance blogger at Money and Bills
Debt amount: $8,000
Type of debt: Student loans with an 8.5% interest rate
Time to payoff: 11 months
Payoff strategy: Balance transfer check with a 1.5% interest rate
What was the turning point that encouraged you to aggressively pay off this debt?
I saw how much interest I was paying on my student loans after the first month. The minimum payment amount was barely paying off the principal balance.
What was your job and financial situation at the time?
My job situation was stable. I was beginning a new career with an entry-level salary, but it more than covered my living expenses of about $2,000 per month. I had other miscellaneous expenses too, like entertainment, travel and groceries.
Did you have a mortgage or car payment at the time?
Initially, I lived at home paying minimal rent to my parents. I moved out on my own after a pay raise at my job. I bought my first place with the FHA's first-time homebuyers program. My student loans were still on my credit report, but were not an issue because I was paying them on time and making extra payments to the principal. I didn't have a car payment at the time.
How did you get the idea to use a balance transfer check to pay off your student loans?
I received an offer in the mail to use balance transfer checks to pay off any bills I wanted up to $10,000. It had several checks on a sheet I could tear off as needed. I wrote one for my remaining student loan balance of $8,000. It brought the interest rate down from 8.5% to 1.5% — but only if I could pay off the balance in 12 months. [Editor's note: While balance transfer checks were common in the early aughts when Scott received this offer, you don't see them much today. Instead, you might want to look into a balance transfer credit card.]
Did you explore any other strategies before deciding on this option?
At the time, I didn't know of any other options except for a debt consolidation loan. Or I could have taken out a home equity line of credit.
Did you have a timeframe for when you wanted to pay off the debt by?
The balance transfer offer with the 1.5% interest rate was good for up to 12 months — so I wanted to pay off the balance before then. I ended up paying it off in 11 months with really strict budgeting.
At the time, I had no other debt payments except for paying my monthly living expenses. Instead of taking my extra money and putting it in savings, I put every last cent into paying that balance transfer offer in full before the special low interest rate expired.
Since you've paid it off, do you have other debt you're trying to tackle next?
I'm officially debt-free except for some mortgage debt. I'm trying to have that all paid off in the next 10 to 15 years or so by making extra principal payments.
What advice would you give individuals struggling to pay off their debt?
Use a free budgeting software like Mint or a simple spreadsheet using Google Sheets to track your expenses. Cut out any unnecessary expenses, and defer all of your extra money to paying off your debt with the highest interest rate first. If you can't afford the extra payments, you might want to consider debt consolidation. You should definitely get some professional financial help before you do that, though.
How are you using these strategies to help you stay on top of your finances today?
I always pay off my credit card charges every month. I track my expenses and budget every dollar. And I save up for big purchases so I don't have to finance the whole amount — like buying a car, for example.