Pacific Life introduces new tool to help visualize retirement savings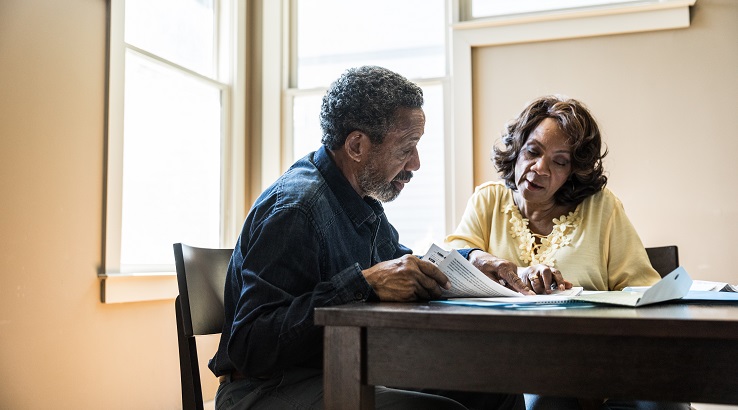 The Retirement Income Translator allows plan contributors to receive a personalized video illustrating the monthly breakdown of their retirement savings.
With its new Retirement Income Translator, Pacific Life has sought to simplify the guesswork involved in figuring out what $500,000, $1 million or more actually looks like in terms of your future standard of living.
The tool creates a personalized two-minute video explaining what the benefits of a protected lifetime retirement income annuity would be. Its rollout comes as a response to the recently enacted Setting Every Community Up for Retirement Enhancement (SECURE) Act. The act requires that defined contribution retirement plans like 401(k)s provide participants with an annual statement that breaks down anticipated monthly income.
"There is an information gap," said Christine Tucker, vice president of marketing for Pacific Life's Retirement Solutions Division, in the launch announcement. "Many consumers don't know what their savings mean when it comes to retirement income, nor do they know if or how an annuity can help them. The Retirement Income Translator aims to bridge that gap by providing a simple, palatable personalized experience introducing protected lifetime income."
A benefit of this assessment is to help convince participants to contribute more, once they see their "retirement paycheck" estimate. The company hopes this tool will spark a conversation with a financial benefits professional.
The tool was created in conjunction with software developer BlueRush. The tool gathers real-time data in order to make its determination. This data may come from Pacific Life data sources or from other financial sources. "More and more of our existing customers are expanding their use of personalized video," BlueRush CEO Steve Tyler told Yahoo! Finance about IndVideo, its interactive personalized video platform. "We are excited to leverage our IndiVideo platform to support Pacific Life."
Changing retirement realities
The SECURE Act was the largest reform to retirement law since the passage of Social Security. Much of the changes instituted by the SECURE Act tweaked the ways retirement money can be invested.
It allows part-time workers to participate in company-supported retirement plans, raised the age for mandatory withdrawals, allows withdrawals from a 529 college savings plan to repay student debt and permits penalty-free withdrawals from retirement accounts for qualifying expenses, such as the birth of a child or adoption. Under the act, workers over 70 ½ can contribute to their IRAs for as long as they work, and companies can offer lifetime annuities in addition to retirement plans.
These changes were created to reflect that lifespans are getting longer. This, coupled with the reality that 401(k)s and IRAs have become the primary retirement income source for many workers, have led legislators to reconsider the rules for contributions and withdrawals.
A more startling reality is that a quarter of all Americans have no retirement savings at all. 17 percent of Americans aged 45 to 59 admit to having no retirement savings. This means that future generations will see a growing population of Americans that will be working until the end of their lives.
Picture: Getty Images