Everyone's favorite winter coat is on sale for up to 65% off
You have less than 24 hours to score a discount on the popular Orolay jacket.
The Internet's favorite jacket is on sale for a very limited time. Multiple Orolay jackets — a #1 bestseller on Amazon — have been marked down as part of the retailer's Deal of the Day specials. You'll have one day to score these discounted price tags, so this is the sort of thing you'll want to run, not walk, to.
What kind of sales can I expect?
Here are the deals on Orolay jackets going on right now at Amazon:
Orolay Women's Thickened Down Jacket, Green – $89.59 (was $246.99)
Orolay Women's Down Jacket with Faux Fur Trim Hood — $72.95-$129.99 (was $99.99–$119.99)
Orolay Children Hooded Down Coat — $76.79 (was $99.99)
Orolay Men's Thickened Down Jacket Winter Warm Down — $93.59 (was $119.99)
Orolay Quilted Down Jacket with Fur Hood — $67.19 (was $119.99)
Orolay Women's Down Jacket Coat Mid-Length — $100.79 (was $149.99)
Orolay Women's Stylish Down Jacket Hooded Winter Coat— $76.79 (was $119.99)
Orolay Men's Warm Parka Jacket with Detachable Hood — $83.99 (was $139.99)
Orolay Men's Waterproof Fleece Ski Jacket — $83.19 (was $109.99)
Why are Orolay jackets so special?
Alright, let's address the hype. Amazon shoppers are pretty obsessed with these jackets, which have scored tons of five-star ratings from happy customers. Some highlights from reviews include: "Sassy, well designed jacket that fits true to size" and "I Chased a UPS Bus to get this coat! TOTALLY WORTH IT."
The brand is also a celebrity favorite, with stars like Lucy Hale and Emma Stone spotted wearing it.
Standout features include a wooly interior and water-resistant and wind-proof fabric. There's also ribbed knit cuffs for keeping your wrists toasty and an extra-long fit so your legs stay warm.
Alternatives to Orolay jackets
Missed the sale? No worries! Shop some of these Orolay jacket look-a-likes, with price tags you'll definitely like.
Faux Shearling-Trim Utility Parka ($22)at Forever 21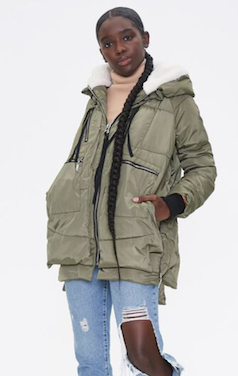 Faux-Fur Lined Hooded Long Puffer Coat ($89.97) at Gap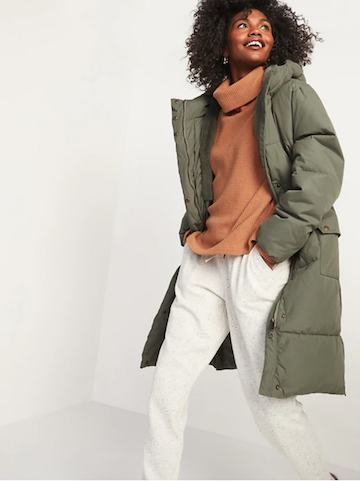 The ReNew Long Puffer ($175) at Everlane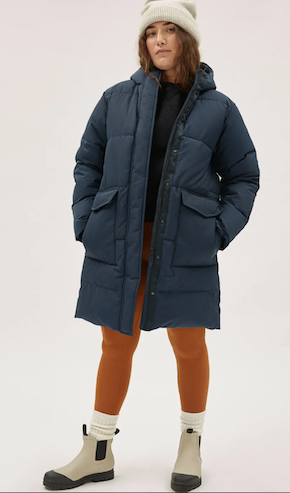 Faux Fur Hooded Full Zip Parka ($99.97) at Nordstrom Rack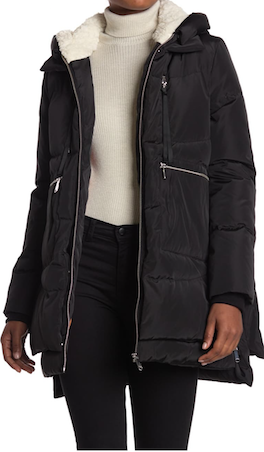 Image: Supplied