Ask an expert: What are the pros and cons of using online pharmacies?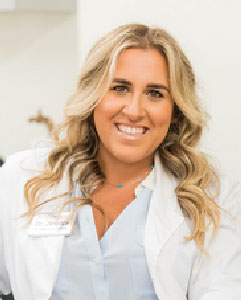 Jessica Nouhavandi, PharmD
Lead pharmacist at Honeybee Health
There are many benefits to using an online pharmacy, which largely break down into two categories: convenience and price.


First, online pharmacies are more convenient because they ship medications directly to your door, so you don't have to deal with the hassle of waiting in line at a pharmacy in-person. During COVID-19, this benefit is magnified for a customer because they won't have to risk unnecessary exposure. You can easily place refills or reach a pharmacist all from the convenience of your mobile device or laptop. If you use an online pharmacy like Honeybee Health that doesn't require insurance, then you get the added benefit of being able to order larger refills (such as a 90-day supply). This means you only have to order medications every three months instead of every month. Lastly, many online pharmacies offer a voluntary automatic refill service so you don't have to worry about running out of medications.

Second, online pharmacies can be one of the most effective ways to save money on your prescription medications. Specifically, look for an online pharmacy that allows you to pay out-of-pocket (the cash price) instead of going through insurance. Many people don't realize this, but the out-of-pocket cost of generic prescription medications is often significantly lower than your copay. Buying your medications directly from a no-insurance pharmacy like Honeybee Health can save you up to 80% on your medications.

The main con to keep in mind with online pharmacies is that they are better for certain types of medications. If you are taking medications to treat a chronic condition such as type 2 diabetes, anxiety, depression, high blood pressure, high cholesterol, hypothyroidism, and more, then an online pharmacy is a great fit for you. However, if you need short-term medications for immediate treatment (such as an antibiotic) or a brand-name medication, then it might be better to stick with a pharmacy you can visit in-person. That's because, with an online pharmacy, you can't always get your medication on the same day that you place an order.