Online lenders showing interest in blockchain technology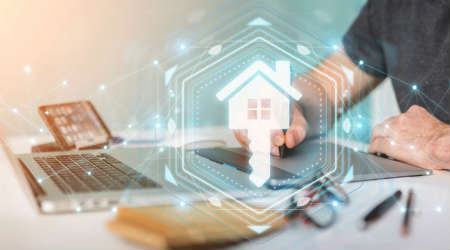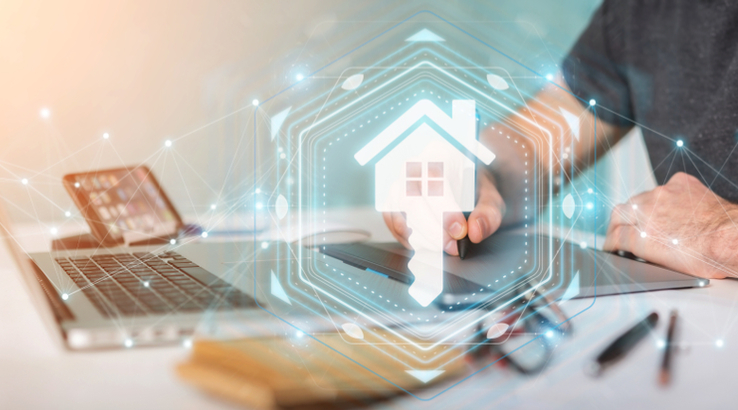 What a move toward this new way of storing and transmitting data can mean for borrowers.
SAN FRANCISCO – Online lenders, banks and other financial technology companies this week expressed interest in using blockchain technology as part of their business practice during the LendIt Fintech USA conference.
LendIt is one of the largest annual events for the financial industry. This year's conference took place in San Francisco from Monday to Wednesday, with more than 5,000 lenders, banks, technology companies and investors in attendance.
Blockchain was a clear theme this time around. LendIt dedicated a separate conference track to talks on blockchain and cryptocurrency called BlockFin. A couple panels on the regular track were also dedicated to how financial institutions can use the technology to their advantage.
Blockchain is a technology that lets people store and move information, created by bitcoin founder Satoshi Nakamoto. With bitcoin, blockchain works as a public ledger of transactions that stores all records of bitcoin activity on the computers of numerous bitcoin users — known as miners — making it all but impossible to hack.
Part of the appeal is safety. Traditionally, lenders have stored data in one centralized computer, making it vulnerable to attacks. Now, financial institutions are experimenting with the use of public blockchains, which anyone can access, and private blockchains, which require credentials to access.
"The fact that it's impossible to hack but not under anybody's control, that's the innovation," Sweetbridge Alliance president Mac McGary told finder on Tuesday. "It would take a quantum computer that doesn't exist to try to hack these 25-digit codes."
McGary was featured as a blockchain expert at LendIt, speaking on the panel "Supply chain finance on the blockchain". His company, Sweetbridge Alliance, hosts a blockchain-based economic framework for businesses. It's working on an asset-backed stable cryptocurrency for businesses to cover supply chain costs, similar to the gold standard.
Reducing turnaround time
Security is only one part of the appeal for lenders. Blockchain can also significantly cut down on the steps it takes to move around money or even underwrite a loan, making the process of approving and disbursing a loan more efficient and less expensive.
"You're eliminating intermediaries, you're eliminating paperwork," McGary said. "Your costs are going down, your efficiency is going up."
This could be good news for customers. Lower costs mean lower interest rates — less expensive credit. And getting rid of extra steps means that borrowers can spend less time on their application and get their funds faster.
On top of this, it can also eliminate the need for documentation for repeat customers, who already have information about their repayment records easily accessible to the lender.
"There's going to be this big movement towards ease of use and people being able to get loans more easily at lower cost," McGary said.
Blockchain in action
Some lenders and financial institutions are already using blockchain technology. As part of his keynote address, the co-founder and CEO of online lender Upgrade, Renaud Laplanche, announced Tuesday that his company would use blockchain technology to create a time-stamped record of every transaction.
The idea is to improve compliance with regulations and protect the integrity of data, according to Laplanche.
Upgrade's other co-founder and CTO, Visar Nimani, explained on Wednesday how Upgrade came to use blockchain during a panel called "The impact blockchain will have on lending".
"For our first iteration of what we used blockchain for, really that was born as a requirement. There's a lot of (requirements) from the regulatory side, as well as our investors' requirements around data interacting technically and transparency," Nimani said.
"So we went out there and looked at third-party solutions and discovered that everything that was out there pretty much required us to recognize the third party as an authority for the assertions of the authenticity and mutability of our documents. And we're not very comfortable with that."
Nimani said that Upgrade also didn't like that bringing in a third party meant there was another point where a security breach could happen, as well as how much time it would add to the process.
"And finally, we discovered cost-wise it was a significant cost. Ironically, by recognizing them (the third parties) as the authority and making our investors do the same, we were increasing the value of their assertions and therefore potentially increasing the ongoing costs we're going to have with that service," he added.
So Upgrade turned to the technology commonly associated with cryptocurrency to store and transmit data in a way that was compliant and transparent.
"Blockchain was a perfect solution," Nimani said. "We love the fact that there was a way to decentralize the way, build a way for our investors to validate our data, (to see that) it hasn't been modified, that it's immutable and so forth."
What blockchain means for borrowers
Upgrade's use of blockchain technology isn't just easier for the customer, McGary pointed out. It can significantly cut down on the time it takes to apply for a loan.
"Just go to their website now. It's just like a 10-step process," he said.
He compared Upgrade's move to what Rocket Mortgage did for the home loan industry several years ago: simplifying the process of applying for a mortgage and making it accessible to consumers who typically shy away from such a complicated process.
Using blockchain also has the potential to open up loans to customers who currently can't qualify for credit because they don't have a long or diverse credit history — even if they might turn out to be responsible borrowers.
"Some people can't get credit based on (their) FICO score. But that's not the only score that would make a difference. So if you use blockchain as an immutable store of data and you get more information about consumers, you can then look at reputation differently and provide more loans. So I think it's going to be more inclusive, faster, lower cost," McGary said.
This could be a significant change for most Americans. During the opening keynote address of LendIt, LendingClub CEO Scott Sanborn said that more than half (57%) of Americans are considered financially unhealthy, meaning they don't have the savings or insurance to be financially secure. Nearly half of Americans don't have enough money saved to afford a $400 emergency expense.
Sanborn made it clear that the current way of scoring credit based on your history of repaying several different types of debt over a long period of time simply isn't going to work. Only a third of millennials have a credit card, and their average credit score is a low 625 — making most ineligible for a traditional personal loan, business loan and other types of credit.
Business lenders like Kabbage and Lendr address this issue by relying on a mix of data points, like a company's shipping records and fuel costs, to evaluate their customer's creditworthiness. And even more traditional lenders like Marcus by Goldman Sachs look at other types of data alongside an applicant's credit score to determine whether they're likely to pay back the loan.
Blockchain technology opens the door to a world of easily accessible data points that lenders can use to evaluate a borrower's creditworthiness — potentially doing away with the need for credit scores altogether if it's widely adopted.
The wild west
As exciting as blockchain technology might be for some lenders, it's still in its early stages.
"Blockchain is a new technology, and it's still in version one," he said, comparing it to the early days of the Internet, when browsers like Netscape and Mozart competed for a slice of the pie and eventually folded.
Chris Larsen, the CEO of cryptocurrency Ripple, made a similar point during his keynote, "A conversation with Chris Larsen on building the Internet of value": "98% of it is utter nonsense and is going to go away for sure", referring to the current use of blockchain technology by financial institutions.
There's a lot of trial and error. And the fact that the technology is so tied to cryptocurrency doesn't help — Upgrade uses the blockchain created by Ethereum, for example.
"There are a lot of young companies that are in the gold rush spirit," McGary said, referring to the crypto industry. "They're creating exchanges and opportunities for people to use these loans, and they're not experienced on security, and security's a tough problem. So every three or four months, you hear about somebody getting hacked. I think it's the proliferation of irresponsible technology that isn't secure."
He made it clear that it wasn't the blockchain that wasn't secure, but rather the exchanges that were unsecure. Still, it damaged the reputation of cryptocurrency in regulator's eyes.
"Because it (cryptocurrency) was unregulated, there were a lot of bad actors. A lot of the regulators have (declared) martial law … and they've put some severe restrictions, and they put uncertainty around regulation in the future," McGary said.
Regulation — and specifically cryptocurrency regulation — is one of the biggest hurdles that blockchain technology faces, according to McGary. It also doesn't help that big banks don't necessarily feel the need to adjust to the new technology because they have a system that has worked for years and falls safely within the current regulations.
"A lot of the regulation that's going around cryptocurrencies is because of bad actors. It's also because there's lobbying efforts of those people in power today who would very much like to see this whole movement to stop. So I think it's fair to say that people are worried."
California Department of Business Oversight (DBO) Commissioner Jan Lynn Owen acknowledged this problem in her Tuesday talk, "Sex, drugs and skinny jeans: Perspectives on workplace harassment, cannabis banking and fintech regulation".
"As a financial regulator in 2018, a big part of my job is attempting to apply old laws to new ways of doing business, including fintech," she said. "To some extent, this is something regulators have always had to do. But the world is moving faster than ever. So more than ever, we regulators have to play catch up. And we admit it."
She described a scenario where a young entrepreneur comes to her office with a new cutting-edge technology that might have a profoundly positive social impact — but also "presents novel risks and traps for the unwary and unsophisticated".
"At this point, here is the conundrum my team might face: The last thing we want to do is choke innovation or prematurely shut down a promising idea. But our primary mission is consumer protection. Our job is to make sure that consumers of financial products are getting something reliable and don't get blindsided."
Blockchain and big banks
Big banks are part of a shrinking pool of financial institutions that don't face the square-peg-in-a-round-hole conundrum when it comes to regulation. And while banks may be wary of new ways of conducting business, not all are interested in disrupting change.
Bank of America started looking into blockchain technology in 2014 and is currently running several pilot projects, according to Bina Kalola, managing director and head of global strategic direct investments for global banking and markets at Bank of America Merrill Lynch. Kalola was speaking at the panel, "Is blockchain technology ready for financial services".
But the high cost of making a change has some banks dragging their feet, especially since most have a system that already works.
"It's not so much of a question of 'Is the technology ready to go into production?' It's a question of whether banks are ready," said Ajit Tripathy, a partner with ConsenSys Solutions and former director of PwC's fintech and digital banking practice, speaking during the same panel as Kalola.
It's one of the spaces where fintech companies have the advantage — because they don't have legacy systems that need to be replaced. And on top of that, they have help from companies like R3 and Othera, which provide blockchain technology to lenders and fintech companies.
Where blockchain is headed
At such an early stage, it's hard to tell how much of an impact the technology will have on the financial industry. McGary predicts that it could be the end of lending as we know it, saying that cryptocurrency is "redefining the roles of the banking industry". While it's not just blockchain that would bring on this kind of change, "blockchain is part of the enabling technology".
Eventually, he says, "Nike could say 'my cost of capital is 3%, my suppliers are 18% … I can be the bank of Nike and make my liquidity available to all my suppliers."
Not everyone agrees. Quicken Loans CEO Jay Farner pointed out that blockchain is "sometimes a solution in search of a problem" during his keynote address.
Larsen agreed, saying that it doesn't always meet the needs of a globalizing world. He pointed out that in many cases, blockchain isn't about going around the banks and big governments: It's the opposite — especially in the developing world, where people want to establish an official record of financial transactions.
Where blockchain will take the lending industry and how it will change borrowers' experiences is anybody's guess. But one thing is clear: Blockchain is here to stay. For now.
Picture: Shutterstock