Finder is committed to editorial independence. While we receive compensation when you click links to partners, they do not influence our content.
Flowers to show love and romance
A bouquet has a way to spark the flame.
When words are not enough to express your feelings and emotions, flowers can deliver your message and rekindle an old flame or spark a new romance.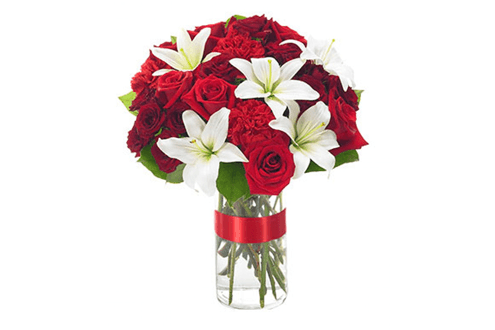 Razzle Dazzle
from FlowerDelivery.com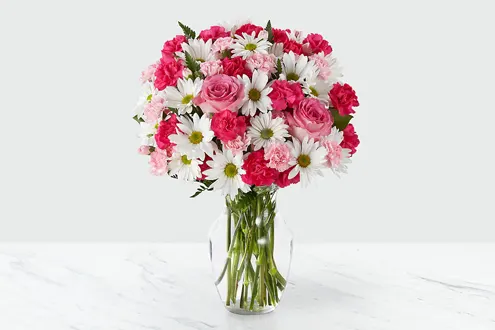 Sweet Surprises Bouquet
from FTD.com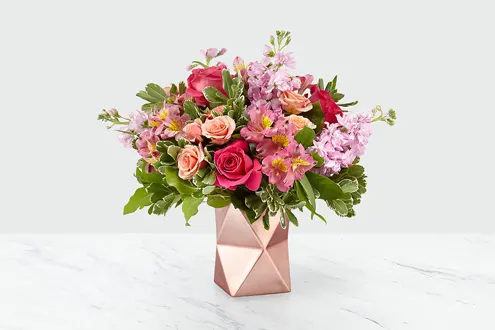 Sweetest Crush Bouquet
from FTD.com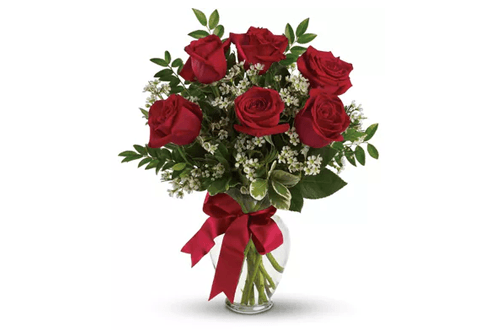 Sweet Enchanted Kisses
from FlowerDelivery.com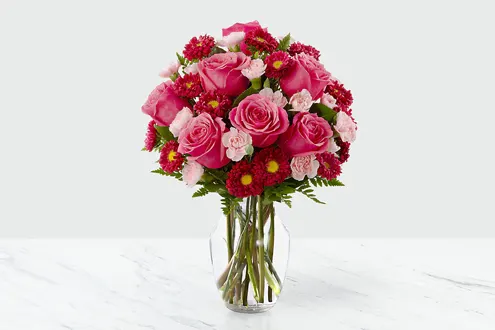 Precious Heart Bouquet
from FTD.com
Why do we buy flowers for love and romance?
Flowers are used to express love, devotion, apology, gratitude, or just simply a thoughtful gesture. Throughout history, they have played an important role in our lives as gestures and gifts. Just a few reasons why you might want to use flowers to express your emotions are:
Buying flowers for a loved one is an expression of affection and shows you deeply care about them.
When newly dating someone, sending flowers can open up romantic possibilities.
In long-term relationships, just like a flower, love needs to be nurtured and tended to with care.
While it may be true that romance in our modern world includes online dating, social networking, chatting and texting, the old-fashioned flower deliveries still remains relevant and romantic. Red roses remain the most popular choice for love and romance but other flowers like tulips, carnations, orchids, lilies and gerbera daisies are also popular. The Internet has made buying a variety of flowers easier than ever.
How to choose the best flowers for love and romance
With the wide range of beautiful, romantic flowers in the market today, it can be challenging to pick the perfect flower for your loved one. Here are a few tips to help you get started:
Put thought in your choice. Think about his or her favorite colors and types of flowers. They will be happy to know you tried your best to impress them and remember these favorites.
Consider the color of the flowers you send. Different colored flowers can have symbolic meanings, so do a little research before choosing. For example, pink carnations might be a good pick for someone you've just started dating to show you admire them and like spending time with them, while red roses hold a much deeper romantic meaning.
Don't be afraid to stray from roses. While roses are the quintessential love and romance flower, that doesn't mean that other flowers can't get this same message across. If your sweetheart thinks outside the box, choosing tulips, lilies, daffodils or other nontraditional romantic flowers might be the perfect fit.
Our top flower picks for love and romance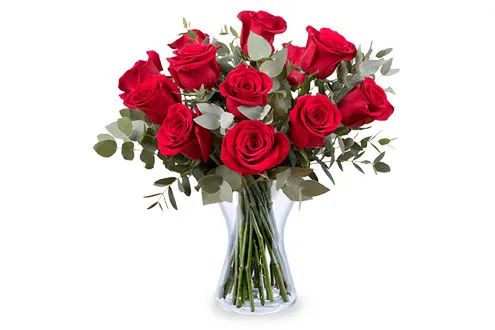 Infinite Love: 12 Red Roses
from FloraQueen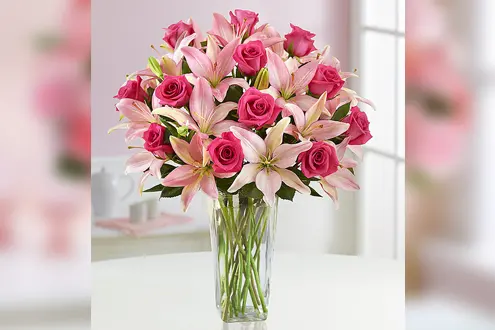 Magnificent Pink Rose and Lily
from 1-800-Flowers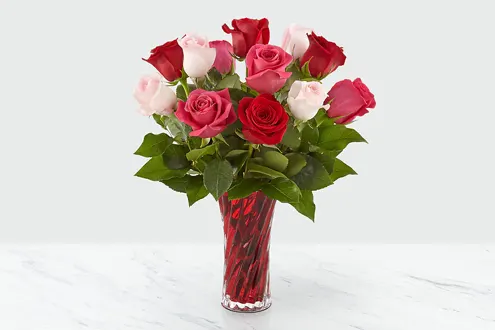 Sweetheart Roses Bouquet
from FTD.com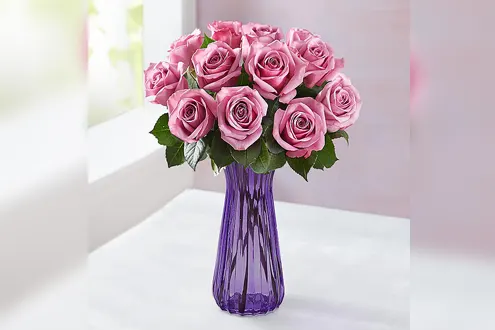 Passion for Purple Roses
from 1-800-Flowers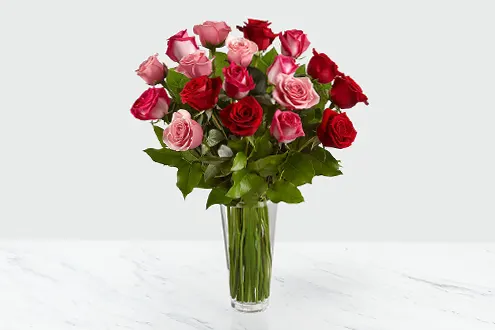 The True Romance Rose Bouquet
from FTD.com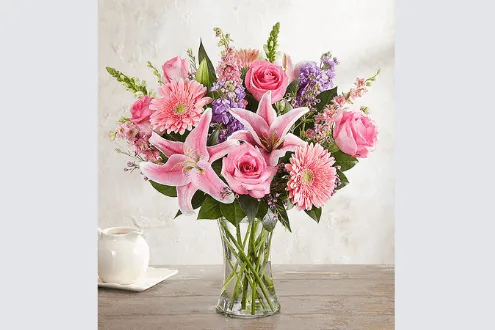 Always on my mind
from 1-800-Flowers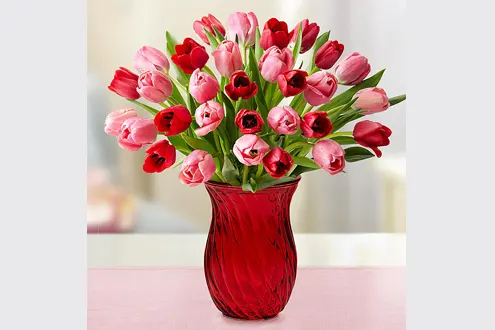 Sweetest Love Tulips
from 1-800-Flowers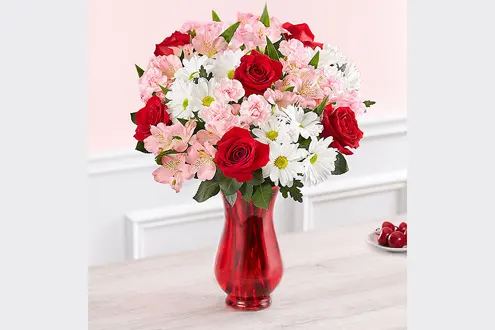 All My Love Bouquet
from 1-800-Flowers
Bottom line
Giving flowers to someone who holds a special place in your heart has been popular for centuries. Send your sweetie the perfect flowers as a gesture of love and romance and to show how much they mean to you.