This article contains links to products or services from one or more of our advertisers or partners. We may receive a commission when you click or make a purchase using our site. Learn more about how we make money.
When to shop Christmas sales online and in stores
Stretch those holiday bucks on these special dates.
Still searching for last-minute Christmas gifts? you might be out and about for some Super Saturday shopping. Or maybe you're looking to wait until after the holiday to scoop up discounted items.
Whatever your situation is, check out how to get the most bang for your holiday buck right before Christmas and during post-holiday online sales.
What is Super Saturday?
Also appropriately called "Panic Saturday," Super Saturday is the last full shopping day before Christmas. In previous years, just under 70% of the country's population took part in Super Saturday shopping!
This year, Super Saturday falls on December 21.
If you still have a few items to check off your list, it's not too late! Be on the lookout for serious last-minute savings for Super Saturday.
See our guides for some great Christmas gift ideas.
Back to top
Christmas Eve store hours
Many retailers are open on Christmas Eve, but they may have limited store hours. You'll want to double-check with your local store before heading out into the cold, but here are some projected Christmas Eve hours for some of the most popular retailers:
| Store | Christmas Eve store hours |
| --- | --- |
| Apple Store | 11 a.m.–6 p.m. |
| Best Buy | 7 a.m.–6 p.m. |
| Gamestop | Noon–6 p.m. |
| Home Depot | 8 a.m.–7 p.m. |
| JCPenney | 7 a.m.–6 p.m. |
| Kohl's | 7 a.m.–6 p.m. |
| Macy's | 10 a.m.–6 p.m. |
| Microsoft Store | 10 a.m.–7 p.m. |
| Sears | 8 a.m.–7 p.m. |
| Sephora | 10 a.m.–6 p.m. |
| Target | 7 a.m.–10 p.m. |
| Urban Outfitters | 11 a.m.–6 p.m. |
| Walmart | 7 a.m.–6 p.m. |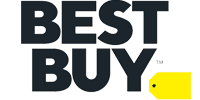 Best Buy
will open on Christmas Eve. Shop in stores from 7 a.m. to 6 p.m. for last-minute gifts.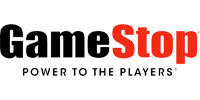 Gamestop
hours can vary depending on the location and if it's located inside of a mall. Many Gamestop stores will be open on Christmas Eve from noon to 6 p.m.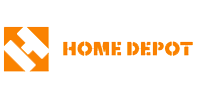 Most
Home Depots
are open from 8 a.m. to 7 p.m. on Christmas Eve.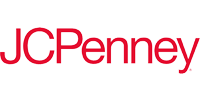 JCPenney
is extending its normal store hours to open from 7 a.m. to 6 p.m. on Christmas Eve this year.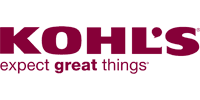 Most
Kohl's
stores will be open on December 24 from 7 a.m. to 6 p.m.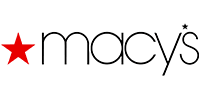 Macy's
will open from 10 a.m. to 6 p.m. on Christmas Eve.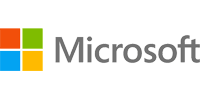 In the past,
Microsoft
has extended its holiday store hours from 10 a.m. to 7 p.m. on Christmas Eve in most locations.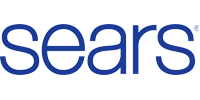 You can shop at most
Sears
stores on Christmas Eve from 8 a.m. to 6 p.m.
Sephora
is slated to be open from 10 a.m. to 6 p.m. in most locations on the day before Christmas.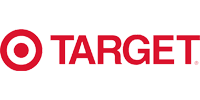 Many
Target
locations currently have extended holiday shopping hours, which includes Christmas Eve. Most stores will be open from 7 a.m. to 10 p.m. on December 24.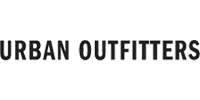 Depending the location, your nearest
Urban Outfitters
store may be open anywhere between 10 a.m. and noon until 6 p.m. on Christmas Eve.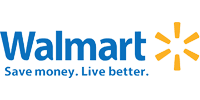 In 2017,
Walmart
implemented a new Christmas Eve policy and closed stores at 6 p.m. for its employees to have a little extra time with their families. Expect Walmart to close at 6 p.m. this year too.
Last-minute unique Christmast gift ideas
What stores are closed on Christmas Day?
Most retailers are closed on Christmas Day, with the exception of Starbucks and Family Dollar, which both have limited hours on Christmas this year. Drugstores like CVS and Walgreens are typically open regular hours on Christmas Day, although the pharmacy may be closed or have limited hours.
Still have shopping to do? Shop online on Christmas Day without venturing out into the cold or feeling guilty about employees who are stuck working on Christmas.
Back to top
Tips on how to shop Christmas sales in December
November and December are historically two of the biggest shopping months, so it's no surprise that most stores offer some of their biggest savings during the holiday shopping season. So before paying full-price for anything this time of the year, take a look at these Christmas shopping tips for December and save big:
Shop on Free Shipping Day
This year, Free Shipping Day falls on Saturday, December 14. Over 1,000 stores, including Target and Best Buy, will nix shipping fees when you order.
Plus, most orders are guaranteed to get to you by Christmas Eve.
Take advantage of Amazon Prime
If you don't already have Amazon Prime, sign up for your 30-day free trial now and cash in on free two-day shipping. Just remember to cancel your trial if you don't want to be automatically billed when your trial is over.
Sign up for rewards programs
Even though your email inbox might be filled to the brim, it might be worth it to sign up for store rewards programs. You could earn instant savings and even free shipping promos. Keep your credit card rewards programs in mind as well – there are plenty of great Christmas credit card options.
Download store apps
Download store apps to shop right from your smartphone. You might even get special discounts and handy price comparison tools just by using the app.
Some companies like Expedia.com run exclusive Black Friday and Cyber Monday specials through their mobile apps.
Ask about price-matching
Many retailers will price match to save you even more on holiday shopping. However, some policies only count in-store purchases — not online deals — so read the fine print.
Back to top
What is Boxing Day?
Boxing Day always falls on December 26, the day after Christmas. In some countries, including Great Britain and Ireland, Boxing Day is actually a national holiday.
For others, it's another shopping extravaganza like Black Friday and Super Saturday. Shoppers can usually find low prices on items like Christmas décor, clothing, video games, electronics and much more.
Find top Boxing Day sales you can shop online.
Back to top
Top Christmas sales and coupon codes
Popular US - Top Deals - US Shopping coupon codes
| Last checked | Code description | Code |
| --- | --- | --- |
| 24 Nov 2020 | Extra 50% off sale styles | EXT**** |
| 10 Nov 2020 | Save $20 on a 12 month membership at checkout! | FIN**** |
| 19 Aug 2020 | Save 25% on best-selling flowers and gifts | FLW**** |
| 4 Mar 2020 | $25 off sitewide | EYE**** |
| 11 Feb 2020 | $30 off $150, $20 off $100 or $10 off $75 | SAV**** |
Back to top
Frequently asked questions
Looking for gifts for the family?
Back to top
More guides on Finder