Finder is committed to editorial independence. While we receive compensation when you click links to partners, they do not influence our content.
"We have an Oh My Shit team" – Crystal Dynamics on Rise of the Tomb Raider
While you're enjoying one of the many great action sequences in Rise of the Tomb Raider for Xbox One, you should know which team to thank for the experience, right?

With the critically and commercially successful reboot already in the bag, Crystal Dynamics is nearing the November 10 release of its sequel – Rise of the Tomb Raider – and is out on the publicity trail building up hype. We were lucky enough to enjoy a lengthy chat with Crystal Dynamics' senior designer, Michael Brinker, during his stopover in Sydney Australia, and the full interview will be posted on the site shortly.
In the interim, we are posting some snippets from that interview that speak to certain elements of the game's development – you might have already caught The "rape scene controversy" has not impacted Rise of the Tomb Raider or "It's a 50/50 chance" – Crystal Dynamics talks new Legacy of Kain. Today we focus on the incredible action sequences in the new Tomb Raider trilogy, absolutely a highlight of the first game and an element that has been built upon for Rise of the Tomb Raider. As it turns out, Crystal Dynamics has an unusual team working on getting these just right:
Check out more Xbox content on finder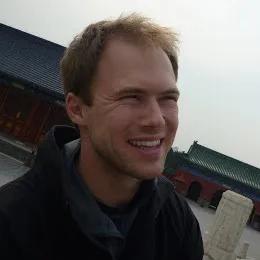 Michael Brinker
– Senior Designer at Crystal Dynamics
– Former Game Designer at Electronic Arts
– Worked on The Godfather (PS3, Xbox 360
and Wii) and Dante's Inferno (PS3 and Xbox 360)
I read that you have a team in Crystal Dynamics called the "smart resourceful Lara" team. What is the weirdest team you have working on Rise of the Tomb Raider?
MB: The weirdest team? That's a hard one because "weird" is such a relative term. Well we have our core action element. We have some of the combat unfold in our RPG elements. We have our systems team. We have the smart resourceful Lara team you mentioned, which I'm very close to, because that's how I got my start, working on that team in the last game. But we also have the OMS team – and I'll call out our game director, Remi Lacoste, because he's a good personal friend, but also one of our great developers who worked heavily with this OMS team.
What's OMS?
MB: It stands for Oh My Shit. We have an Oh My Shit team. It's a team that really focuses on our very high-intense, high-action moments in the game. And those are the spikes where we really want the player to feel it's a do-or-die moment and think, "oh my shit, I was just running down the side of a mountain and an avalanche was chasing me."
That team is really another very core element to Tomb Raider and what they do is very special. Their work is so incredibly detailed and I can't stress enough how much time goes into those sequences. I think those moments in Rise of the Tomb Raider are some of the most iconic work we've ever done and I'm really happy with that.
Would you anticipate having an Oh My Shit team in all your future games?.
MB:Well that team is not going away any time soon, let's put it that away.

More guides on Finder