Omio Expands to North America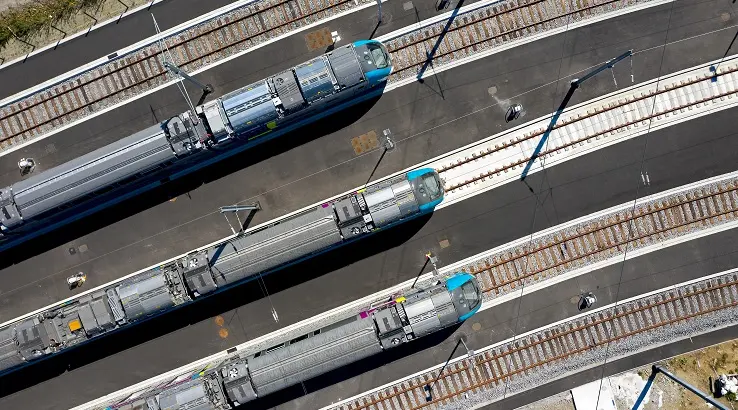 The former GoEuro has announced that it will start selling travel packages in the US and Canada as the first step of its planned global expansion.
To travel internationally in Europe, you may need to arrange travel with multiple transportation companies. A trip from London to Milan, for example, can go through five nations and can require as many transfers on a land route.
In these instances, travel sites like Omio can be a lifesaver. Similar to travel sites like Expedia and Travelocity, Omio is a virtual travel agency that checks trip schedules and seat inventories to help plan and arrange a travel itinerary. Users of Omio have praised its simple design and ease of use, making it a trusted travel app in the European market.
Despite this, can Omio work in the United States? Unlike Europe, the US is a single nation serviced by national transportation companies with spurs in both neighboring Canada and Mexico. For example, it is relatively straightforward to buy a Greyhound ticket from Miami to Nuevo Laredo, or an Amtrak ticket from Los Angeles to Montreal. Even when the carrier does not go exactly where one would like, it usually has partnering companies it contracts with that will.
Omio is betting that there is a place for it in North America, despite this. Omio announced on Monday that the Berlin-based travel company will start offering ticketing for American and Canadian air, train, and bus routes. Offering more than 23,000 routes, the website has partnered with Amtrak, VIA Rail Canada, Delta Airlines, United Airlines, and OurBus. The rollout is part of the former GoEuro's plan toward becoming a global travel leader.
"The U.S. and Canada are great markets for a product like Omio, which enables millions of people to compare prices across different transportation options and plan their travel easily with a single product, Naren Shaam, CEO and founder of Omio, said according to a press release. "We're thrilled to have such a line-up of partners, routes and options bookable on Omio from day one, and look forward to rolling out more in the coming months, to offer users even more journey options."
Omio launched one year ago as part of GoEuro's rebranding into a global multimodal travel booker. The United States seems like a poor choice to launch Omio's global ambitions, due to the nation's overreliance on air and road travel and its aging train infrastructure. Despite this, Omio went forward with a platform that relied on "on-the-ground" transportation in the US as much as air travel. The company's acquisition of Rome2Rio, a fellow travel startup, has increased the company's travel profile, with it now servicing over 10 million locations worldwide.
"America is sometimes seen as a market dominated by air and private car, yet there is a huge opportunity for ground transportation (around $8BN according to our data) in specific parts of the USA in particular," Shaam told TechCrunch.
"This, combined with the fact that around 10% of our existing customer base travelling in Europe is from the US and/or Canada, means it's a compelling market for us. South America and parts of Asia are still markets we're actively interested in — we don't see it particularly as a question of either/or but have chosen to focus resources on North America to start with," Shaam added. "We believe there's a number of things that set us apart from other search or booking platforms. In particular, it's possible to directly compare different modes at-a-glance and then book them onsite with Omio."
"This means customers benefit from our easy-to-use platform all the way from search to post-booking, including our customer service. Secondly, our breadth of inventory: We offer trains, bus, flight, as well as ferries and airport transports. Many of our competitors offer just one or two modes, so consumers don't have the opportunity to fully compare their options."