Finder is committed to editorial independence. While we receive compensation when you click links to partners, they do not influence our opinions or reviews. Learn how we make money.
Occupational hazards and life insurance
If you have a high-risk job, it's a good idea to purchase life insurance — but you may pay more for coverage.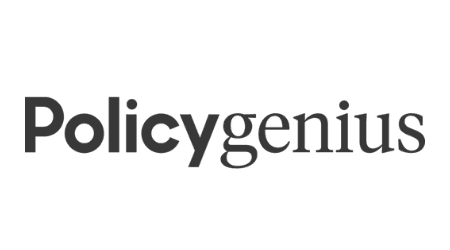 12+ online quotes
Get covered in 2 minutes
Term, whole & disability
Get quotes
If you have a high-risk job, life insurance is one way to protect your loved ones if something happens to you at work. But you'll likely pay a higher premium, and you may need to gravitate towards insurers that specialize in riskier applicants.
What is a high-risk job?
A high-risk job is one that exposes you to dangers you wouldn't normally face. Construction workers and loggers are examples of occupations that are considered risky.
But just because you work in one of these professions doesn't necessarily mean an insurer will automatically classify you as high-risk applicant. When applying for life insurance, your risk is based on a number of factors, including what equipment you use, where you work and what you do.
You may be considered a high-risk applicant if you:
Work high off the ground, such as cleaning windows or helping to build large buildings.
Work with explosives or around dangerous chemicals.
Work underground.
Use or are near firearms at work.
Are in the military.
Travel to war zones for work, including journalists, camera operators and photographers.
Can I get life insurance if I have a high-risk job?
Yes — but you can expect to pay a higher premium. Your ability to get coverage depends on the job you have, other risks you face in your daily life, and which insurer you're applying with.
To increase your chances of getting coverage, go with insurers that specialize in high-risk applicants — like smokers, seniors and those with dangerous professions — or opt for a policy with simplified underwriting.
Can I get life insurance if I work in another country?
Yes. Being a seasonal overseas worker shouldn't automatically disqualify you from coverage, and being overseas generally won't lead to a claim being denied. But it's best to talk with your insurer and read all the fine print to make sure there aren't any exclusions that would prevent you or your beneficiary from filing a claim.
10 jobs that are considered high-risk
If you work in hazardous conditions, your job may be deemed risky by your insurer. High-risk jobs include:
Active military member
Construction worker
Offshore fisherman
Police officer
Pilot
Logger
Farmer
Firefighter
Underground miner
On-site oil and natural gas worker
What are the best types of policies for people with high-risk jobs?
It depends on how your other risk factors stack up. If you're young and healthy, you could go with a traditionally underwritten term life policy. To apply, you'll need to fill out a health questionnaire and take a medical exam — but your good health will offset some of the higher costs of coverage due to your job.
If you have a preexisting condition, other health issues or risky hobbies (like skydiving), it's worth looking into a no-medical exam policy. There are two main types:
Simplified issue policies require a questionnaire but skip the medical exam, and you'll typically only be denied if you're in a wheelchair or dealing with another disability.
Guaranteed issue policies are open to anyone, and forgo both the questionnaire and exam. Coverage is exactly that — guaranteed — but you'll pay an expensive premium because the insurer doesn't know anything about the person they're insuring.
Can I add riders to my policy if I have a high-risk job?
Most insurers will allow you to customize your coverage with add-ons, such as a waiver of premium or term conversion rider. However, you probably won't be able to buy a disability income rider.
This rider pays a portion of your salary in monthly benefits if you become disabled and can't work — and insurers typically don't offer it to people who have a higher likelihood of this happening because of their job. You can purchase a standalone disability policy, though.
Are there any policy exclusions?
Most policies will come with a list of exclusions, or situations that will lead to a claim being denied — even if you've paid your premiums.
These are the most common exclusions:
Preexisting conditions, like cancer, diabetes or heart disease
Accidents or illnesses that happen before the waiting period is up
Active engagement in war
Taking part in acts of terrorism, strikes, rioting, insurrections, a coup or criminal activity
Suicide
Claims related to drugs or alcohol
Self-inflicted injury or harm
If you purchase a policy and your insurer discovers one of these exclusions applies to you, they may cancel your coverage or deny your beneficiaries the death benefit. Life insurance is a legal contract, so it's important to be completely transparent in your application, and to read the fine print of your policy to ensure you're not putting the payout at risk.
Compare life insurance companies
What can I do if my application is denied?
If your application is denied, ask your insurer to explain why. You might be able to reapply for a lower amount or different type of coverage, or you may be better off applying with a different insurer.
If you're having trouble finding a policy that works for you, consider working with an independent life insurance agent to help you find an insurance company that fits your needs.
Getting life insurance with a high-risk hobby
High-risk jobs aside, you can also be denied coverage or charged higher premiums if you have a dangerous hobby. Most insurers classify these hobbies as risky:
Involvement in most motor sports
Inherently risky hobbies like hunting, polo and racing
Hobbies that pose a risk of falling from a great height, like bungee jumping, hang gliding and sky diving
Rock climbing and mountaineering
Scuba diving
Professional sports
Bottom line
Getting life insurance can challenging if you have a high-risk job — but it's arguably also more important. To boost your chances of getting coverage, consider insurers that specialize in high-risk applicants and consider policies that don't go through the traditional underwriting process.
Take the time to compare life insurance companies to find the right fit.
Frequently asked questions
More guides on Finder