Xbox Series X review: Low on wow factor, big on power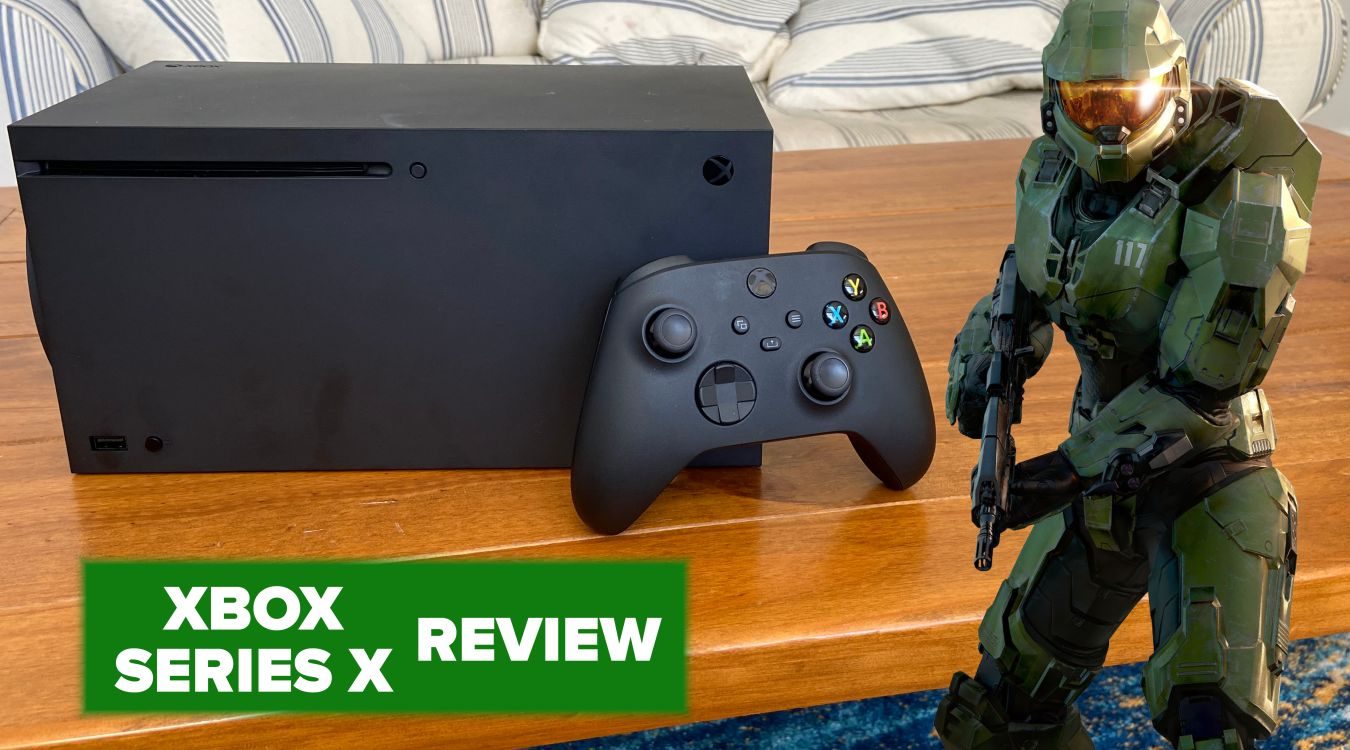 Microsoft's next-generation console is accessible and powerful, but does it have any wow factor?
The Xbox Series X is the most powerful console of all time, but you wouldn't know it when you first turn it on. There's little to distinguish the moment-to-moment experience from its predecessor unless you have the eye, and the display, to catch those next-generation visual flourishes and enjoy those lightning fast frame rates. Outside of its spectacular design, the Xbox Series X has no immediate "wow" factor.
But there's a method to the madness. The Xbox Series X makes next-generation gaming easier and more accessible than we've ever seen before from a new console. From Game Pass to its open-armed take on backwards compatibility and its All Access program, the XSX proposes a "gaming as a service" future that gives you more play for less cost, which sure is enticing.
Also read: Where to buy Xbox Series X in New Zealand
More of the same?
With Xbox Series X, Microsoft doesn't evolve its console experience but rather iterates and refines it. There's no snazzy new feature-filled controller, no futuristic user interface overhaul and no blockbuster exclusives peppering the launch window.
The design of the machine is great, that much is true. Not only does it look strong and powerful, but it feels it. The console is so dense and you can appreciate the value in it as you hold it. While the positioning of the USB ports and the easy to access HD expansion slot in the back is also well thought out.
But if you want to be knocked off your feet as soon as you turn on a new console, the Xbox Series X fails to deliver. Well, relative to the PlayStation 5 at least. I think a lot of that has to do with Microsoft releasing its next-generation UI on the Xbox One many months before release. We've already become accustomed to it.
As a result, when the system first loads up, it's indistinguishable from Xbox One. This feeling is only enhanced by the new wireless controller, which feels the same in your hand as the old controller. It's not. There are some minor external changes and, more significantly, latency improvements internally, but you're still left wondering at first what the difference is.
Of course, the difference is power. You'll first notice it in the load times. I can't begin to express the quality of life improvement that loading a game in under 20 seconds makes after the last generation, where it got so bad you could make and eat toast before the thing booted up. The Quick Resume feature is also a delight, allowing you to have multiple games in suspended states so there is only a handful of seconds between you playing one game or another.
Note: I haven't had success using Quick Resume on all games as yet. I've been told by Microsoft a bug found shortly before launch is to blame. And "for those titles, Quick Resume will be disabled while we work with our partners to provide an update post launch."
The most powerful console ever made
In-game, that power really comes to the fore. Assuming you have a TV capable of displaying the improved resolution and faster frame rate, the buttery-smooth gameplay is a significant upgrade in what you would have experienced with the last generation. It's like you were playing on a congested Wi-Fi network before, and now you've plugged an ethernet cable in the back. It just feels so much better; exhilarating even.
The console takes it all in stride, too. You wouldn't even know it's on given it is so quiet.
That power benefits old games as much as new, too. As mentioned at the top, backwards compatibility with software (right back to the original Xbox) and hardware is about as straightforward as it can get. Better still, these games get framerate and HDR buffs as standard, as well as much quicker load times and Quick Resume functionality. Existing XBO controllers can be played with new XSX games which is great for households that love local multiplayer, saving them money.
But do you want to play old games? I go into every generation leap with huge piles of shame; games I never got to play or finish that I totally intend on playing on the new console via backwards compatibility. But I never do. The idea of playing games made to fit the next-gen architecture proves too alluring. Does revisiting old games matter to you?
The Xbox Series X will take a while to find its feet
Well, it might have to. The Xbox Series X launch games line-up is weak. It was to be dominated by Halo Infinite, and had that game made the date, it would have brought the house down. But it slipped into 2021, leaving a paltry selection of exclusives to choose from that hardly bring on excitement. With all due respect to the titles, The Falconeer, Tetris Effect: Connected, Yakuza: Like a Dragon and The Touryst, aren't much to crow about.
Instead, Microsoft is leaning heavily on old games that have been given a next-gen kick; titles like Forza Horizon 4, Gears 5 and Ori and the Will of the Wisps. Booorrriiiing! At least there's a robust catalogue of third-party games to tide players over until the exclusives start rolling out. Call of Duty: Black Ops Cold War, Assassin's Creed Valhalla, Dirt 5, NBA 2K21 and Watch Dogs: Legion the most notable.
Indeed, I'm worried it will take a few years for the Xbox Series X to really find its feet regarding big exclusive games purposely built for the console. Even Halo Infinite still has one leg in the Xbox One camp. Microsoft went on a spending spree over the last year or so and snapped up some great developers, but it will take years for them to turn around their titles. When will we see the likes of Forza Motorsport 8, Fable IV, Avowed, The Elder Scrolls IV, Starfield, Everwild and Senua's Saga: Hellblade II?
There's no doubt gaming is faster, bigger and better on Xbox Series X and the console has a promising future ahead of it as a result. But there's little urgency to jump on board now.
Game Pass for the win
Perhaps bringing up big exclusives isn't fair. It may not be Microsoft's big play this generation. Indeed, there's plenty of evidence to suggest we'll see more and more Microsoft games turning up on PlayStation and the Switch. Instead, the big play here is Game Pass Ultimate and if you're on the fence about whether to get an Xbox Series X or not, it could be this service that gets you over the line.
Game Pass Ultimate is awesome. For a flat monthly fee that's not much more than a standard Netflix subscription, you get access to a revolving library of around 150 games to play whenever you want. This includes all first-party games. You also get xCloud access that enables streaming of Xbox games to multiple devices, you get online play, you get EA Play and more.
All you need is the console and Game Pass Ultimate and you're more-or-less set for the entire generation. That's a huge on-going cost incentive for gamers, especially given the economic instability of a post-COVID world. Then there's the Xbox All Access payment plan, which allows you to get that console and Game Pass Ultimate for a month-by-month cost that has no margin. This just doubles down on the cost-effectiveness of being an Xbox gamer this generation.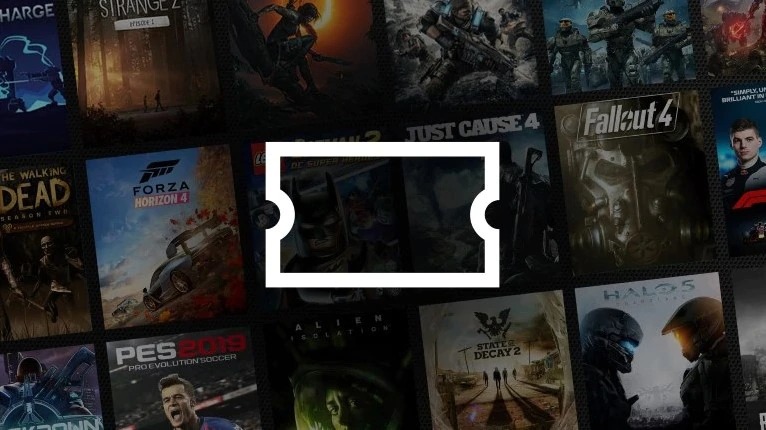 A must-own for all Xbox Series X owners, providing the best value for money experience.
Buy now
Is the Xbox Series X any good?
In my opinion, the PlayStation 5 has more wow factor out of the gate. It's a console that evolves the controller, audio and interface in ways that are significantly more interesting than the approach the Xbox Series X takes. It's hard to even justify an Xbox Series X right now given there are no significant games you're missing out on. But what Microsoft's console lacks in flair it could very well make up for in its accessibility.
It depends, of course, on what's important to you.
Both machines suffer from small, prohibitive internal hard drive space. This is despite hinging a lot of their experience on the speed these new storage solutions offer. It's a bit better on XSX with 140GB of additional out of the box storage space. But an SSD expansion at a significant cost is likely in every players' foreseeable future regardless of console.
Seagate Storage Expansion Card for Xbox Series X|S
If you want to expand your Xbox Series X hard drive storage space and retain all the next-generation features, this is what you need.
There's certainly little here to entice PlayStation gamers to jump ship. If you didn't like an Xbox beforehand, you're not about to like one now. Not unless the ongoing cost benefit of Game Pass is one of your budget demands.
However, for fans, it's the same Xbox experience, just dialled up to eleven. I would have liked to have seen Microsoft take more risks and to bring something new to the table. An evolution in the way we connect and interact with our gaming worlds: PS5 has it beat in that regard. But it sure looks beautiful sitting under my TV and it's still a lot of fun to play.