Finder is committed to editorial independence. While we receive compensation when you click links to partners, they do not influence our content.
A snapshot of women and money in 2021
From investing to property, Finder takes a closer look at women and their finances as part of International Women's Day.
Women rule at investing, but are less likely do it
Numerous studies have shown that female investors are more successful on average than male investors. A three-year study from Warwick Business School found that women outperform men by 1.8 percentage points on average.
Data from the German Comdirect Bank in the US also shows that women's investment portfolios performed 4-6% better than men's following the stock market crash in 2007-2008.
Many of these studies attribute women's success in investing to their long-term perspective, while men tend to choose more speculative stocks and trade more frequently.
When asked about what Kiwi women would be the most likely to invest in, a Finder study revealed that property (25%) was the most popular option, followed by a KiwiSaver top-up (23%) and term deposits (23%).
Source: Finder July 2020 survey of 2,001 New Zealders aged 18+, 1,019 of which are female
But although women are superior investors, research shows that they're less likely to start investing in the first place.
Finder research1 shows that more than 1 in 4 Kiwi men 2 (27%) have a share trading account, compared to 16% of women. Over a quarter of Kiwi men (29%) also invested in shares as a result of COVID-19, compared to just 18% of women.
Ask the expert
Liz Koh
Personal finance expert and Director at Enrich Retirement
Q: What makes women good at investing?
Women are great planners and long term thinkers. Financial security is important to them and they are good money managers. They understand the importance of putting money aside regularly for the long term and are willing to learn and take advice from experts on how to do this.
Q: What are some practical tips for women who are new to investing, or thinking about it?
A: The best way to learn about something is by doing it! Start in a small way and learn as you go. There are various online platforms available for DIY investors, such as Sharesies, Hatch and InvestNow, that make it easy to invest small amounts while spreading your risk.
Investing in KiwiSaver is a great way to learn. Spend time understanding more about how your KiwiSaver money is invested and what makes the value of your investment change over time. Most KiwiSaver funds provide a market commentary to explain the fund performance and studying these commentaries will give you a good understanding of investment markets.
Why aren't Kiwi women investing?
1 in 3 women surveyed (34%) said they couldn't afford to invest in shares, while a further 30% said they simply didn't want to.
The fact that there are fewer female investors could also come down to a lack of confidence, the gender pay gap and women being time poor because they're more likely to be the primary caregivers.
Women have less savings, but they're better at budgeting
Research shows that women tend to have less money in the bank than men on average.
According to Finder3, more than 1 in 8 women (13%) say that they could survive off their savings for less than a week, compared to just 5% of men. And just 13% of women could get by on their savings for a whole year, whereas this increases to 19% for men.
Source: Finder January 2021 survey of 1,501 respondents
This comes down to a number of reasons. For starters, the gender pay gap in New Zealand is still around 9.5% and hasn't changed much since 2017. This means women are earning around $12,000 less than men per year on average.
In addition, women are also more likely than men to take career breaks to have children or care for loved ones. This can result in less savings at the end of the day.
Despite this, women are more likely to spend wisely. Finder research shows that more than a third of women (36%) say that they are diligent about setting and sticking to a budget, compared to 26% of men.
Women also tend to have higher credit scores than men on average. According to data from Credit Simple, the average female credit score is 621, compared with 617 for men.
Women have less in their KiwiSaver
Finder research4 shows that more women (77%) than men (64%) have a KiwiSaver account, and that women (23%) are more likely than men (18%) to top up their KiwiSaver balance from time to time.
But the good news ends there. On average, women have $11,962 in KiwiSaver compared to $15,488 for men – that's a 23% difference. Research from ANZ also reveals that women retire with $60,000 less in their KiwiSaver than men.
Ask the expert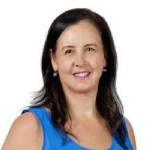 Lisa Dudson
Saturn Advice and Acumen
Q: What are some practical ways women can grow their KiwiSaver / how much should they be saving for retirement?
A: You can easily increase your KiwiSaver contribution from 3% to 4%, 6%, 8%, or 10% by contacting your employer. Your KiwiSaver funds are locked in until retirement so you probably only want to increase your savings rate if you are wanting it for house deposit or you are closer to retirement.
A good way to work out how much you need for retirement is to times the income you want by 25, which is based on the lump sum having an investment return of 4% pa. For example if you want an income of $50k per annum – 50 x 25 equals a lump sum of $1,250,000.
There are a number of online KiwiSaver calculators that you can play with to see how much you need to contribute over what period to reach a certain lump sum.
Q: How can women fast-track their house deposit savings if they want to purchase a home on their own, and not with a spouse, partner etc
A: The best way to fast track your savings is to have a clear goal of what you want to save for and how much you need. When you have the desire and focus you will be a lot more successful and its also a lot easier. Once you determine how much you need, work backwards to see how much you need to save each month and how you can fit that into your budget.
Why don't some women have a KiwiSaver?
A study by Finder5 found that, of those who don't have KiwiSaver, women (21%) are more likely than men (10%) to say it's because they haven't gotten around to it yet.
More women (21%) than men (12%) say that they can't afford a KiwiSaver. Women (12%) are also twice as likely as men (6%) to worry about not having access to their funds invested in their KiwiSaver.
Source: Finder survey of 565 New Zealanders who haven't taken out KiwiSaver
Women are more burdened by bills
As a result of lower earnings and cash savings, women tend to feel the sting of daily living costs more than men.
Finder's research6 found that 3 in 5 women (60%) say that they are stressed by their financial situation, while just 47% of men say the same.
Women (26%) are twice as likely as men (13%) to stress about the cost of groceries, and are also more likely (39%) to worry about rent or mortgage payments than men (36%).
Nearly one in five women (19%) are stressed about their credit card bills, compared to just 15% of men. This is despite the fact that men are more likely to have a credit card.
Meanwhile, 28% of men say they are not stressed about any of their expenses, compared to just 18% of women.
Source: Finder January 2021 survey of 1,501 respondents
Kiwi women are less likely to own their own home, but more likely to negotiate a lower rate
Finder research7 shows that men (54%) are more likely to already own their first home than women (44%).
Among those who haven't yet bought their first home, women (65%) are more likely than men (40%) to say it's because they don't earn enough money. They are also more likely (61%) than men (54%) to say it's because they haven't saved enough money yet.
What's stopping you from buying a home?
More women (78%) than men (70%) also say it's harder to break into the housing market now compared to 25 years ago.
Yet Finder research also shows that women appear to be better than men at negotiating low interest rates. Women (73%) are more likely than men (68%) to have switched their mortgage to a lower rate within the past six months.
Source: Finder July 2020 survey of 474 New Zealanders who are yet to buy a home
Women are more likely to use BNPL services over a credit card
Finder research8 shows that more than a third of Kiwi women (34%) don't have a credit card – that's nearly double the 18% of men who don't have one.
Instead, women are more likely to turn to buy now pay later (BNPL) services, with 39% using a BNPL service within the past three years, compared to just 23% of men. On average, women say they have used BNPL 8.5 times within the past six months, compared to just 6.5 times for men.
Finder January 2021 survey of 1,501 respondents
Finder July 2020 survey of 2,001 respondents
Finder January 2021 survey of 1,501 respondents
Finder July 2020 survey of 2,001 respondents
Finder July 2020 survey of 2,001 respondents
Finder January 2021 survey of 1,501 respondents
Finder July 2020 survey of 2,001 respondents
Finder July 2020 survey of 2,001 respondents