Finder is committed to editorial independence. While we receive compensation when you click links to partners, they do not influence our content.
What to do after a car accident
I've had a car accident… now what? Here is a step-by-step car insurance and accident guide.
Have you been involved in an accident and not been sure what to do? Here, we provide a list of steps to follow if you're ever in a motor vehicle accident, from securing the scene to claiming with your car insurance provider.
Steps to take after being involved in a car accident
Secure the area
Do you or anyone else require medical assistance? If anyone is injured, call 111 immediately for an ambulance.

Apply first aid, if you know how, and make the person comfortable
If you suspect spinal or head injuries, don't move the person under any circumstance and wait for the ambulance to arrive

Is the surrounding area safe? Make the area safe, to prevent another accident from occurring. Secondary accidents can account for many incidents that occur on New Zealand roads.
Is the car safe? Make sure there are no hazards, such as leaking fuel or debris lying on the road.
Is the car still running? Make sure you switch all engines off if it is safe to do so.
Can you move the vehicles? If it's safe, move the vehicles involved in the accident to the side of the road and put on your hazard warning lights.
Have you called the police? Call the police, if someone is injured or if there is third-party property damage and the owner is not present. You should also notify the police if there is the suspicion of drugs or alcohol being involved in the accident.
Collect information
The next step is to exchange details with other drivers involved in the accident. Information to swap include:
Full name
Residential address
Mobile phone number
Driver's licence number
Registration number
Insurance details (including the name of your insurer and policy number)
Ideally, keep a notepad and pen in your glove box for this purpose, but you could also take notes on your phone. Some insurers have mobile apps to help with the accident-recording process.
If you have your mobile phone, take photos of the accident scene. As well as the scene itself, these pictures should include the damage to your car, damage to other vehicles and any third-party property damage.
Call your insurer
If possible, call your insurance company from the accident scene. They can talk you through the process and advise you of the next steps. You are usually cautioned not to admit liability to anyone because you may be in a state of shock or not fully aware of the circumstances of the accident. It is not up to you or anyone else at the scene to determine fault. It should be left to the police and insurance companies to decide at a later date.
Even if no one is hurt or the damage is minor, you should report an accident to your insurer, in case the other party involved decides to claim; you later develop an injury or discover further damage to your vehicle at a subsequent date.
Take care of your vehicle
If there is damage to your vehicle, you need to determine whether it is roadworthy before driving it away from the scene of the accident. Damage may be evident, in the form of a flat tyre or punctured radiator, but other damage may be harder to determine, such as steering or brake problems. Check your vehicle thoroughly before driving it. If there is any doubt about its roadworthiness, do not drive it away from the scene.
If you can't drive your vehicle, a tow-truck driver attending the accident may try to convince you to let them take your vehicle to a panel shop with whom they are affiliated. Do not let them talk you into anything you don't understand or trust. Under no circumstance should you sign a contract, as it may commit you to having your vehicle repaired at a particular panel shop.
Ask your insurer what you should do. They will generally direct you to an approved panel shop, and the tow truck should take your vehicle there.
Making a claim
The final step after an accident is to make a claim with your insurance company. If your vehicle is towed to an approved panel beater, repairs will usually be authorised fairly quickly.
If you can drive your vehicle after the accident and it only needs minor repairs, your insurer may require you to obtain at least two quotes (sometimes three) from different panel shops, from which they will choose the lowest quote.
Whether you choose to claim at all depends on the cost of repairs compared to the excess you must pay (the amount you must contribute to a claim) and the effect this claim will have on your no-claim bonus. Many people choose not to make a claim on repairs under $1,000 for these reasons.
Post-accident recap
The main things to guarantee after an accident include making sure: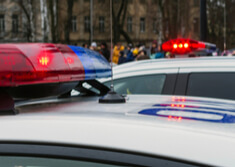 The area is secure, and everyone is safe
Those who are injured are attended to, and an ambulance is called
The police are called if necessary
Your insurer is contacted as soon as possible
Everyone involved exchanges information
Picture: Shutterstock