Finder is committed to editorial independence. While we receive compensation when you click links to partners, they do not influence our content.
What is the maximum age for a mortgage?
How to increase your chances of approval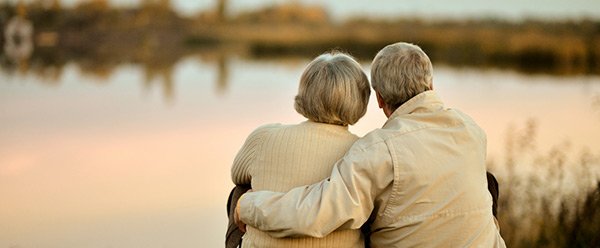 There is an increase in the age of Kiwi first-time mortgage holders, as more older first home buyers in their thirties to fifties join the property market in New Zealand. This increase is due to rising rents and low interest rates, making buying a property a more attractive and reachable goal.
There is no maximum age for a mortgage. However, when you apply for a mortgage, your lender assesses many criteria, and age can be one of them. So let's take a closer look at how age can affect your borrowing power when looking for a mortgage.
What is the maximum mortgage age?
There's no widely accepted, industry-standard maximum age limit at which you can qualify for a new mortgage. New Zealand's anti-discrimination legislation, namely the Human Rights Act 1993 and Consumer Finance Act 2003, prevents lenders from discriminating against mortgage applicants due to their age.
However, lenders also have a responsibility to ensure that anyone they lend to can comfortably afford to repay the loan without experiencing any undue financial hardships. With this in mind, the older you are, the more difficult you might find it to obtain mortgage approval.
In the past, New Zealand lenders did not place any age limits on their mortgages. However, recently a small number of lenders, including Westpac and Kiwibank, have introduced age limits on some mortgages. Where maximum age limits apply, they typically range from 65 to 75 years.
Why are lenders reluctant to lend to older borrowers?
Lenders are not allowed to discriminate based on age but still need to make sure you satisfy the usual lending criteria based on your capacity to make timely repayments over the life of your loan. Of course, the most crucial factor in your ability to repay a mortgage is the income you earn, so if you've already retired or plan to retire in the next few years, it will take some work to convince the lender that you can service the loan with no income coming in from a job.
The lender also needs to be sure that you can repay the loan. When you consider that the typical term of a mortgage is 30 years, a 65-year-old applicant could potentially be within sight of their 100th birthday before they repay their loan – and this can present an unacceptable level of risk to the lender.
If you're an older New Zealander and you apply for a mortgage, the lender assesses your application the same way they would for an application from an 18-year-old or a 38-year-old. If you have your finances in order and can demonstrate an ability to repay the loan, your application may be approved.
However, obtaining mortgage approval grows increasingly tricky once you reach 65 years of age or older.
How to get your loan application approved
While it is more difficult for older New Zealanders to get a mortgage approval, it's certainly not impossible. Bear the tips and advice below in mind to help maximise your chances of having your mortgage application approved:
Exit strategy. Lenders often require older borrowers to supply a mortgage exit strategy, which outlines what happens to the mortgage when you retire and don't have a regular income. As well as the usual information required in the application process – income, assets, liabilities etc – you also need to show how you can continue to repay your loan during retirement. This finance could be from dividends from an investment, the sale of another asset (such as an investment property) or a lump sum payment you expect to receive.
Shorter loan term. Mortgage providers may be more willing to offer you a loan if you agree to a shorter term, so you repay your mortgage in full before you retire.

Do your homework.

Make sure you do your research to find a

provider that is more willing and experienced in lending to mature home buyers

.

Minimise debt. The amount of debt you have is a crucial factor a lender considers when assessing your mortgage application. Therefore, pay down existing debt before you apply to increase your chances of approval.
Save a bigger deposit. The more money you have saved, the more money the bank may be willing to let you borrow. If you can display proof of genuine savings and regular financial discipline, your borrowing power increases. Banks may be nervous about lending money to an older borrower who has a minimal deposit, and they won't be sure of your ability to repay the loan.
Sort out your credit history. Are there any black marks on your credit report? Improving your credit history can drastically improve your chances of obtaining mortgage approval, so find out what you need to do to increase your credit rating.
Provide more financial evidence. If you've successfully repaid a previous mortgage, including this in your application shows that you're a reliable borrower. A sizeable KiwiSaver balance may also help to convince a lender that you don't pose an unacceptable lending risk.
Get help from a broker
If you're having difficulty finding a lender who accepts your application because of your age, you could talk to a mortgage broker. Brokers are experts who can help borrowers in unique circumstances.
You can find out more about mortgage brokers on our broker guide page.