Finder is committed to editorial independence. While we receive compensation when you click links to partners, they do not influence our content.
Single Trip Travel Insurance
Looking for quality travel insurance for a single trip? Get cover for less than you think.
Single trip travel insurance is designed to provide affordable cover for just one trip. This is a suitable option for single travellers or families that generally only take one major trip per year. It is generally quite flexible and less expensive than Annual policies that provide cover for multiple trips in a single year.
What does it cover?
Most policies will provide standard cover for:
Overseas medical emergencies
Trip cancellation and lost deposits for flights, accommodation and tours
Lost, damaged and stolen luggage and valuables
Personal liability
Many providers will also offer additional cover so you can tailor your policy closer to the trip you will be taking i.e. winter sports or cruise cover.
This article will offer key tips on what to look for in a policy and how to get affordable cover that still offers enough protection. Enter your trip details in the form below if you're ready to receive a quote.
Compare travel insurance for single trip
Should I get single trip or annual multi trip travel insurance?
Not sure whether a single trip or annual policy is better for you? Consider these points;
Annual cover is usually only cheaper for travellers that head overseas at least 3 times a year…if you don't travel that often you may be better off going with a single-trip policy
Most single trip policies will allow you to take out cover for up to 12 months (some specified policies extend this to 18 months). Individual trips on annual policies is usually only available for 30, 60, 90 day periods. If you plan on staying at your destination for longer than this period you are better off going with single trip cover
There may be lower age limits to single trip policies
Some annual policies will have a reduced level of cover to that offered on the single trip policy
Cover for groups is generally not available under annual policies
Travellers with pre-existing medical conditions can have difficulty taking out annual travel insurance and will usually have to purchase individual cover for each trip and provide evidence for their health at each application
Single trip travel insurance may be more suitable if you need additional cover for your trip i.e. winter sports cover, cover for expensive items you are travelling with
Not all trips are the same and you may only require a reduced level of cover for certain trips
Looking for a family policy for a single trip?
You may be able to secure a better rate on your travel insurance policy by applying for group cover for your family as oppose to individual policies. The normal family travel insurance policy covers two adults and as many as four children under 21 years of age, though this may vary between providers. Some benefits of this option for policy owners include:
Convenience of having only one policy to manage: Reduced hassle of managing multiple policies in the event of a claim.
Generally provides higher level of cover than individual policies: This includes higher levels of cover for cancellation protection, alternative accommodation and baggage cover.
Free child cover options: In some cases the children named in the policy are included without you having to pay any extra cost.
Whats a dependent child?
A dependent child is a child or grandchild under the age of 18 that is not engaged in full-time employment and with you for the duration of the trip. Learn more about taking out travel insurance for a dependent
Looking for a group policy for a single trip?
It is also possible to obtain single trip insurance for a group of people travelling together. It is a far cheaper way of getting comprehensive cover for all without each person having to go to the trouble of arranging and taking out their own individual protection. Group single trip insurance is ideal for friends travelling together to a common event such as a major sporting event or concert in another country. It is also an ideal type of cover for groups of co-workers travelling abroad for a conference. Whatever the reason, group cover will give you the same protection individually as you would have received if you had 'gone it alone' and often at a much more competitive rate.
Things to look out for with group cover can include:
It might not cover you for some pursuits such as extreme sports like jet boat skiing, rock climbing, or scuba diving etc. If this is case and you are keen to participate in these kinds of activities you will have to ask the insurer to have such an activity included specifically for you before you will be covered
Number of people covered under a group policy. The total number of travellers that can be covered may vary from policy to policy. Most group policies will provide cover for up to 8 – 12 travellers
Older travellers in the group might have trouble arranging group single travel insurance, especially those 65 years of age and over. An increased level of risk of claim from pre-existing medical conditions will usually require each member of the group to take out an individual policy
Conditions apply for each member. Anyone looking to apply for group cover should remember that the same policy conditions and exclusions will apply for each member of the group. If a member of the group is not satisfied with the level of cover provided they might want to look into taking out their own individual policy.
Back to top
How can I get cheap single trip travel insurance that still provides cover I need?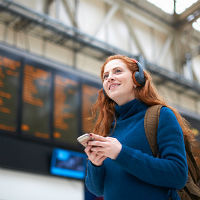 When applying for single trip travel insurance there are some key steps to take that can lower your premium cost even further, these are:
Work out how much cover you actually need. It's no good taking out the most comprehensive policy out there if half of what is covered doesn't apply to your cover needs. Work out suitable cover levels for each loss and avoid policies with expensive extras you don't actually require
Before making up your mind on which policy to choose, compare a number of quotes and fully evaluate their worth. Comparing options online can save you both time and money as multiple options can be viewed simultaneously. Make sure you are not drawn to the cheapest quote, as it will generally only provide the most basic cover available. Comparing online will also give you the opportunity to quickly read through and compare the policy benefits available
Keep an eye out for special discounts. Travel insurers are always looking for new customers and most will offer great discounts to help you cut your cost even further. Check out these great discounts finder.com/nz has access to
How much cover do I actually need?
The difficulty in finding the right single trip travel insurance policy is knowing what an appropriate level of cover is for your trip. It is worth taking the time to consider how you will be spending your time away and any additional coverage that may prove valuable. Most policies will have predetermined cover levels in place for you to compare.
Where are you heading? It is crucial you know what countries you will be covered for under the region you have chosen. In some cases it could be worth taking out a worldwide policy to make sure you are covered across multiple destinations
How much medical cover do your require? As a rule of thumb the first priority for single trip travel insurance is to be certain that if you became ill or injured during your trip you will have adequate resources to pay for proper medical treatment and if necessary to be returned home
Cover for loss of your luggage and other belongings? Most policies will let you note down specific valuable items to be covered within the policy. This may include electronic equipment, cameras, valuable sporting equipment, expensive luggage and jewellery. There will generally be a maximum amount of cover that can be taken out on each item. Learn more about cover for expensive items
Need cover in case your trip is cancelled? Overseas travel is not cheap and it has to be paid for before you leave your home shores. However if something was to go wrong and you had to cancel after paying for your trip you won't get a lot of sympathy from your trip organiser. You can insure yourself against having to cancel, which means you can have the cost of the trip returned to you so you are able to fly out on some other later occasion. Most policies will let you cover bookings made in your itinerary such as hotels, tours and car hire.
Do you need additional cover? You may feel that your trip requires additional cover for activities you are undertaking. Additional cover could include cover for winter sports or for expensive items
Back to top
Cover most single trip policies will include
The benefits and exclusions of single travel insurance policies can vary significantly between providers. It is worth getting an idea of some benefits to look out for and the typical conditions that usually apply before comparing different policies on offer. You then might want to think about additional options to tailor the policy closer to your needs. Some of the more important standard provisions you should start off with should be as follows:
Cover for medical treatment and repatriation
Cover for medical expenses. The cost of getting medical treatment, especially if it involves a hospital stay can be extremely expensive with some hospitals in Asia often charging in excess of $800 a day. For these reasons it is imperative that you have unlimited medical cost protection. Many standard single trip travel insurance policies will cap the amount they are willing to pay for medical treatment. It is worth checking if the country you are travelling to have a reciprocal agreement with your own country as far as the cost of medical treatment is concerned.
Emergency medical assistance. Most policies will offer 24 hour medical assistance while you are overseas. This should cover costs such as ambulance fees, medical evacuations and funeral arrangements.
Dental cover. Cover for emergency dental treatment following astute pain.
Additional expenses. Additional transport or accommodation expenses if you can't travel due to illness/injury
Family emergency. Cover if your travelling companion or relative passes away or is disabled and requires hospitalisation
Accidental death/permanent disability. Will provide a lump-sum payment if you pass away or suffer permanent disablement
Cover for lost, damaged or stolen luggage and valuables
Cover if your luggage or valuables are lost, damaged or stolen. The inconvenience and cost of replacement can be considerable, especially if you are taking your laptop computer, camera and smartphone with you. Most standard policies will have these type of items covered but what you must look for is if there is any cap on the cover they will provide. It is crucial to check if there is excess that you must pay first before a claim will be assessed and if there is a single item maximum payout
Credit card fraud/replacement. Cover for replacement cost of stolen credit cards that are then used
Theft of cash. Cover for cash stolen from your person
Cover for trip cancellation costs and lost deposits
Cover if you need to cancel all or part of your trip. You don't know what is likely to happen in the future and if something was to occur and you were forced to cancel your trip, it is important that cover is in place to minimise any financial loss. If you decide to cover yourself against cancellation you should also check to see if you can cover other components of your trip that have already been booked including flights, accommodation, car hire and tours. Cover generally only applies if the cause of cancellation was out of your control.
Disruption of your journey. Cover for any additional meals and accommodation after your transport carrier is delayed
Alternative travel expenses. Cover for additional expenses following delays to special events i.e. wedding, funeral, conference
Legal costs incurred while travelling
Personal liability. Cover for legal liability i.e. bodily injury or damage to another parties property
Rental vehicle excess. Cover for excess payable on rental vehicle following theft or accident
Back to top
Frequently asked questions
Picture: Getty Images