Finder is committed to editorial independence. While we receive compensation when you click links to partners, they do not influence our opinions or reviews. Learn how we make money.
Travel insurance for Hong Kong
What should my Hong Kong travel insurance policy cover?
Hong Kong offers so much to tourists, be it nightlife, cuisine or culture. But just like travelling anywhere, you don't want to get caught with your proverbial pants down. So, when you're booking your Hong Kong getaway, make you sure you buy an overseas travel insurance policy.
Travel insurance is designed to cover a wide range of mishaps that can happen to even the most worldly of travellers. From injuries, to illnesses and even lost or stolen luggage, having a travel insurance policy means you are protected from it all. Allowing you to enjoy the many sights that Hong Kong has to offer.
Why should I consider Hong Kong travel insurance?
Going to Hong Kong can be expensive. But not as expensive as the consequences of not having travel insurance. Additional costs resulting from illness or injury can be devastating. Because you're not covered by New Zealand health insurance, the costs of having to spend even a day in hospital can put a serious hole in your hip pocket.
This is why travel insurance for Hong Kong is a must. It not only protects your wallet, should you find yourself in a potentially harmful situation, but also covers you in the event that you have to unexpectedly change your travel plans for most unforeseen events, such as a sudden illness or death of a close family member.
Compare Travel Insurance for Hong Kong
Is it safe to travel to Hong Kong?
The New Zealand government recommends that travellers take typical safety measures when travelling to Hong Kong. Although not deemed to be a dangerous place for New Zealanders to travel, petty thieves and crooks often target tourists. If you are the victim of a crime while in Hong Kong, there should be a provision in your travel insurance policy that covers your loss and expenses.
Travellers visiting Hong Kong between May and October should take extra precautions. This is the season for typhoons in Hong Kong, when the chance of flight delays is high. Travel insurance can help you cover the cost if you need to spend additional time out of the country waiting for better weather.
What should my Hong Kong travel insurance policy cover?
Most travel insurance policies are flexible in its level of cover, allowing policyholders to customise their plans.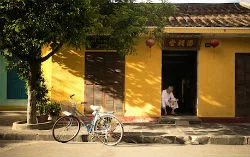 Medical. Medical coverage is a must, especially when travelling to exotic locales such as Hong Kong. The exposure to a different climate and array of new foods can lead to the need for medical assistance. Not only will most insurance carriers offer you a 24-hour health advice hotline when travelling, they will also pay for your doctor's bill if needed.
Valuable and travel documents. You will also include provisions that protect your valuables and travel documents. You don't want to be left with no passport when in Hong Kong. Travel insurance will help you retrieve the documentation you need to be repatriated back to New Zealand.
Annual Hong Kong Travel insurance?
If you frequently travel to Hong Kong for business or leisure, you may wish to consider an Annual Multi-Trip travel insurance policy. As a major hub of international business, Hong Kong is often frequented by corporate workers more than once a year.
Annual-multi trip travel insurance can be a great option for anyone that travels more than 2-3 times a year. It gives you the convenience of just having one policy in place and avoids the hassle of taking out a new policy each time you travel. Annual multi-trip travel insurance provides cover for an unlimited number of trips in any 12 month period and will usually provide the same level of cover as single trip plans. It is worth noting that trips are usually restricted to either 30, 60 or 90 days in length.
Hong Kong travel highlights and attractions
The Wong Tai Sin Temple has the look and feel of an ancient Chinese palace. Inside you will find monuments that show off the rich Chinese culture that it has been built around. Another throwback to the ancient Chinese culture are the number of open air markets you will still find. Not only will you find a wide range of local foods, you can find unique souvenirs to take back home to New Zealand.
New Zealanders can also embark on a more modern vacation when visiting Hong Kong is home to many family friendly attractions, including its own version of Disneyland. You will also find a popular water park full of rides for the whole family and a world class aquarium.
Who do I contact in an emergency?
If you find yourself in an emergency in Hong Kong, some of helpful contacts include:
Your travel insurer. You insurance provider will have an 24/7 helpline for claims and medical emergencies.
National emergency hotline. You can reach this service by dialling 999.
New Zealand Embassies and Consulates. You can find the contact details of New Zealand Embassies and Consulates on the MFAT website.
Five steps to selecting the right travel insurance for Hong Kong
When selecting the level of travel insurance you will need, there are five questions to ask yourself:
1. Where in Hong Kong are you going? Plan for which part of Hong Kong you will be traveling to e.g. typhoon's can occur near coastal areas between May and October.
2. How many times will you go to Hong Kong this year? Decide on single trip or annual multi-trip cover.
3. What activities in Hong Kong will you take part in? If you are planning to gamble in Macao, understand the risks of carrying around a lot of cash and how a policy covers theft of cash.
4. Are you taking valuable items? Consider extra cover for expensive cameras and electronics.
Travel insurance traps to avoid in Hong Kong
Some common travel insurance exclusions that you could fall into whilst in Hong Kong include:
Leaving your belongings unattended
Unapproved pre-existing medical conditions
Incidents involving reckless behaviour
Risky activities for which you do not have extra cover
Travelling against government advice
Ignoring road and driving rules
Frequently asked questions
Many people wonder if the children they are travelling with will be covered as well. In most instances an adult travel insurance policy will cover a child whom you are legally responsible for and is under the age of 18
Travel insurance will cover any type of vacation, but check with your provider for special provisions that you may need for a cruise.
The fastest way to get your claim started, is to fill out an online claims form. Once the ball is rolling, your insurer will ask for any supporting documentation such as receipts or police reports. For medical claims check that there are not any additional requirements. Some carriers will ask that you notify them on their hotline as soon as reasonably possible if you are seeking medical care out of the country.
Bottom line
Hong Kong is a beautiful holiday destination, filled with excitement and wonder. But don't let your dream vacation become a nightmare. To ensure that you can truly enjoy your vacation without worry, arm yourself and your family with a comprehensive travel insurance policy.
Back to top
More guides on Finder