Finder is committed to editorial independence. While we receive compensation when you click links to partners, they do not influence our content.
Travel insurance for India
Off to India? Find suitable travel cover before you jet.
From a medical emergency to flight delays, lost luggage, stolen cash and crashed rental cars, travel insurance for your trip to India offers crucial financial protection against an extensive range of travel risks.
What policies can I choose from?
Do I need travel insurance for India?
No matter where you're travelling in the world, unforeseen circumstances can wreak havoc with your planned holiday. Flights are just as likely to be delayed in New York as they are in New Delhi, so travel insurance India is simply something you should never leave home without.
Indian Travel insurance provides cover for a range of potential problems, and at the top of the list is overseas medical emergencies. Travel insurance India policies provide cover for emergency ambulance, medical, hospital and dental costs you incur while overseas, and many policies will cover your medical repatriation back to New Zealand.
Cancellation fees and lost deposits are the next important feature of any travel insurance policy. If circumstances that are beyond your control such as an illness requires you to cancel a pre-booked trip, your policy will cover any cancellation fees or non-refundable deposits.
Similarly, travel insurance India can come to the rescue if your flight is delayed and you miss a connecting flight or need to spend extra on accommodation. In cases where an airline loses your luggage, you'll receive funds to buy emergency clothing and toiletries. If your luggage is damaged or stolen, your policy will cover the cost of its repair or replacement.
There's also coverage for flight delays, rental vehicle insurance excesses, theft of cash, the loss or theft of important travel documents, public liability and much more. Travel insurance is designed to guarantee that if something does go awry on your holiday, it won't have a detrimental effect on your wallet.
How to find the best travel insurance for India
When choosing a travel insurance policy that will work best for you, there are five questions to ask yourself:
1. Where in India are you going? Understand which part of India you will be going to e.g. travel insurance cover may be voided for areas of political instability (e.g. near the border of Pakistan). Travel insurance brands won't cover you if the Smarttraveller website recommends not to travel.
2. How many times will you travel overseas this year? If you're travelling overseas just once, you're fine getting a single policy, but if you plan to go overseas a few times in a year, annual multi-trip cover could help save you time and money.
3. What activities in India will you take part in? If you plan on elephant riding for instance, make sure your policy covers you for the activity.
4. Are you taking valuable items with you? Consider extra cover for expensive items such as cameras, laptops and electronics.
5. Do you have any medical conditions? Make you declare any pre-existing medical conditions and pay for any extra cover necessary
Is India a safe holiday destination?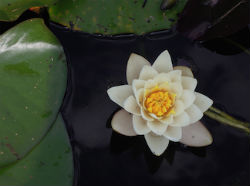 Although the majority of travellers visit India without incident, there are some health and safety concerns you should be aware of before visiting this region.
In terms of health concerns, the most common ailment is the dreaded 'Delhi Belly'. Eating contaminated foods and drinking unsafe water can lead to diarrhoea, vomiting and all sorts of nasty stomach problems. Of course, the best way to avoid this is to drink bottled water and to stick to eating food from your hotel rather than street vendors.
Malaria and dengue fever can result in severe flu-like symptoms and extreme fever. These conditions are spread by mosquitoes, so a strong repellent is always recommended. Typhoid and tetanus can also cause problems, so make sure you've had all the necessary vaccinations and shots before you travel to India.
Another common concern for travellers to India is their safety. Most recently, a spate of gang rapes has sparked widespread outrage around the world, as well as concern amongst female travellers considering travelling to the region. While these shocking incidents are by no means commonplace in India, it still pays to exercise caution. Respect local dress codes and customs, and avoid travelling alone if you can.
Finally, terrorism is another problem travellers must take into consideration when visiting India. Certain areas of the country, such as the disputed Kashmir region near the Pakistani border, are notoriously unstable and should be avoided. Check travel advisories from the Department of Foreign Affairs and Trade before you visit India, as your insurance policy will typically not cover you if you visit an area the government has warned against travelling to.
What if Something Happens to Me While I am Travelling Through India?
Travel insurance India can help in a range of circumstances, taking the financial stress out of a situations. For example, if you are injured or become seriously ill while travelling, travel insurance will cover your medical costs. The exact level of cover will differ between policies, but some level of protection will always be in place.
A comprehensive policy will cover the costs of any ambulance transportation and emergency medical or dental treatment you receive. The expenses you incur as a result of a stay in hospital and ongoing medical treatment will also be covered, as will your medical repatriation back to New Zealand. In addition, if you have to cut your trip short due to your illness, you'll be able to recover the cash you have spent on deposits and bookings.
Many insurers offer 24-hour assistance lines that you can phone from anywhere in the world. These helplines ensure that you can access assistance whenever you need it. The staff are trained to help you find medical centres, consulates and embassies.
Travel insurance covers a range of problems or events such as:
Delayed luggage. If your luggage is delayed and you need to purchase emergency clothing and toiletries, your policy will ensure that you have access to funds.
Additional Expenses. If plane delays result in you incurring extra accommodation or meals expenses your insurer will cover the expenses involved.
Who do I contact in an emergency?
If you find yourself in an emergency in India, some of helpful contacts include:
You travel insurer. You insurance provider will have an 24/7 helpline for claims and medical emergencies.
Police number. You can reach this service by dialing 100.
New Zealand Embassies and Consulates. You can find the contact details of New Zealand Embassies and Consulates for India as shown below.
What Should I See While On My Indian Holiday?
India is a diverse country with so many things to see and do. Make sure you include the following on your Indian tour itinerary:
The Taj Mahal. Probably India's most famous structure, this World Heritage listed marvel is an iconic image of India. Described by Rudyard Kipling as "the embodiment of all things pure", the Taj Mahal is an architectural wonder, one of the seven wonders of the world and a tourist mecca.
Seek spiritual enlightenment. Looking to find yourself? Desperate to learn the true meaning of life? India is perhaps the world's top destination for spiritual journeys, and provides every traveller who visits a new outlook on life.
Goa. India offers travellers access to majestic beaches of Goa, an idyllic coastal setting that is well worth exploring.
Yoga. The exercise craze that swept the world started in India. Transform your body and mind as you 'downward dog' your way across the country.
Sample the local cuisine. Be amazed at the exotic differences in Indian cuisine as you travel from one region to the next. There's much more to Indian food than just butter chicken, and your taste buds will love the journey as you encounter different flavours and spices.
Bollywood. Bollywood is a national passion in India, so immerse yourself in the glamorous and shamelessly extravagant culture of films and art.
Cricket. Cricket is the national pastime of India. It's an obsession for most, and few things compare to the roar of a frenzied Indian crowd cheering on their national team.
Delhi. India is also known for its massive cities, and losing yourself in the manic crush of Delhi is an experience you'll remember forever.
The Himalayas. Everest might be outside India's borders, but there's still some stunningly high peaks to explore within the country. Away from the bustling cities, the mountains are refreshingly peaceful.
Travel Insurance India FAQs
Do I really need travel insurance?
Yes. Travel insurance cover is something you really must consider for any holiday. It offers crucial financial protection against a range of common risks, guaranteeing that you and your wallet will be looked after if something goes wrong.
When should I buy travel insurance?
The best time to do this is around the time you are booking your trip. Incorporating buying insurance into your overall trip planning is a good way to ensure that you won't forget to take out cover later.
Should I buy my insurance from a travel agent?
You can buy insurance from your travel agent, but take note that agents add a hefty commission on top of the policies they sell. You can save yourself a lot of money by dealing direct with insurance companies.
How can I compare policies?
You should also read the product disclosure statements of a number of policies to learn the benefits, limits and exclusions each offers. Obtaining a number of quotes before you settle on one policy is also a good idea.
How do I make a claim?
Different insurance providers will have their own procedures you will need to follow to make a claim. However, many companies provide online claim forms. You may also need to provide supporting documentation, for example receipts of police reports.
Can I take out a policy if I've already started my trip?
Yes, many companies will allow you to do this.
Travel Tips for Your Indian Getaway
Visa. You'll need a Visa to travel to India. Don't forget to fill out the necessary paperwork to get one.
Documentation. Keep copies of your travel insurance paperwork with you at all times. This will be very handy in the event that you have to make a claim.
Checkup. Meet with your doctor to ensure that you have had all the necessary vaccinations and health checks before you travel.
Losing your wallet. In case your wallet is stolen, it can be a great help if you know your credit card numbers and the phone number you need to call to cancel any cards.
Watch what you eat and drink. Drink bottled water and be careful not to eat anything that has been prepared in unsanitary conditions. The last thing you want is a case of Delhi Belly.
Be prepared for crowds. More than one billion people live in India, so you'll need to be ready to say goodbye to your personal space when you're in the big cities.
Dress conservatively. Observe local laws and customs and don't dress in any way that might be construed as offensive.
Be safe with your cash. Don't carry large quantities of cash on your person and avoid travelling to isolated areas alone.
Travel insurance exclusions to watch out for in India
Your insurance claim will typically not be paid if:
you have travelled to a region where the Department of Foreign Affairs and Trade has issued an advisory warning against visiting e.g. State of Jammu and Kashmir and India-Pakistan border
the claim arises as a result of your irresponsible behaviour. This can included leaving your belongings unattended in a public place, or getting yourself into trouble while under the influence of alcohol
your claim is a result of a pre-existing medical condition that you did not inform your insurer about when applying for cover
you were acting illegally or unlawfully
some policies will exclude any claims relating to travel on a motorbike
they relate to acts of war, rebellion or terrorism
they arise from your suicide or attempted suicide
they result from a government authority detaining you or confiscating or destroying anything
it is a result of you participating in certain adventure sports and activities
you were under the influence of any drugs other than those prescribed by a medical practitioner
you ignored the road rules or driving rules.
Back to top
Apply for Travel Insurance India
For many of us, India is a dream holiday destination right at the top of our bucket lists. However, in order to ensure that your Indian getaway goes off without a hitch, take out travel insurance cover to protect you against a huge assortment of travel risks.
*The use of terms 'Best' and 'Top' are not product ratings and are subject to our disclaimer. You should consider seeking independent financial advice and consider your own personal financial circumstances when comparing travel insurance policies.
Picture: Shutterstock