Finder is committed to editorial independence. While we receive compensation when you click links to partners, they do not influence our content.
21 Airbnb alternatives for perfect holiday homes
Settle into a home away from home with the help of these sites similar Airbnb offering alternate accommodation.
Living like a local has never been easier. There's all kinds of sites like Airbnb out there offering you the chance to stay in local homes, quirky places and other unconventional sleeping quarters – all much more exciting than a hotel.
Here are just a few places where you can find your dream accommodation, be it a hilltop villa in Italy, a chic New York City apartment, traditional ryokan in Japan or a cosy chalet in Whistler.
Alternate sites like Airbnb you should check out before booking your next break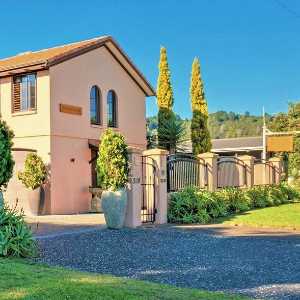 Find the perfect holiday home by browsing the thousands of houses, cottages, cabins and other accommodations available across New Zealand.
Book a private residence with kitchens, laundry and other facilities
Browse unique stays like log cabins, yurts and even old train carriages
Book with Bookabach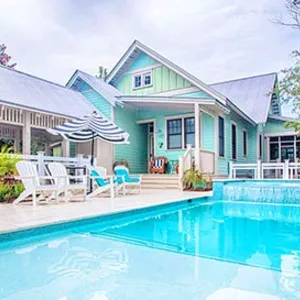 Acquired in 2015 by travel-giant Expedia, HomeAway offers secure bookings on holiday rentals all around the world.
Travellers don't pay any booking fees
Make bookings using the mobile app
Book with HomeAway
---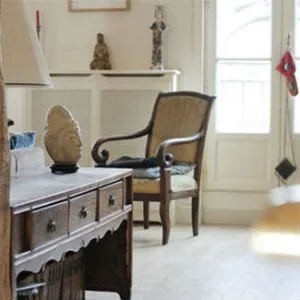 In traditional HotelsCombined fashion, the accommodation aggregator compares different homestay and alternate accommodation sites for the best rate.
Easily compare the prices of hotel rooms and homestays in one list
Awarded the "World's Leading Hotel Comparison Website" at the 2015 World Travel Awards
Book with HotelsCombined
---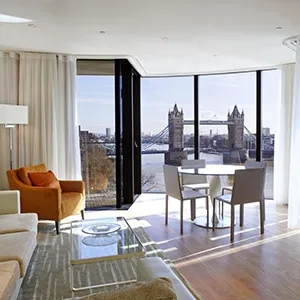 More than hotels, Booking.com is a base for all manner of rentals, including apartment homestays.
Part of Booking.com's extensive offering of stays, apartments and home rentals provide you wish an alternative to the hotel stay whilst providing you with the all the benefits of the site, including user reviews and price matching.
Uncover apartment and holiday rentals all across the world
Features reviews and recommendations from previous visitors
Book with Booking.com Apartments
---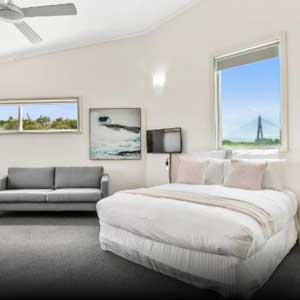 Agoda is a comparison site for hotels and alternative accommodations like apartments and holiday homes. It allows users to compare and reserve a range of options worldwide.
Option to pay later
Search for more than 750,000 hotels worldwide
Features reviews from previous visitors
Free cancellation on most hotel reservations, unless otherwise specified
Go to Agoda Homes' website
---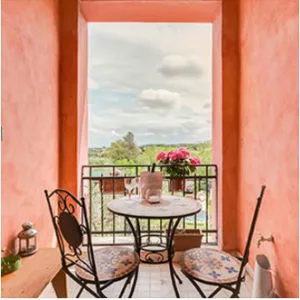 6.Homestay
Experience what it's like to live in another location with Homestay. The Ireland-based site ensures your hosts aren't just leaving you keys to their place for a more authentic homestay experience.
---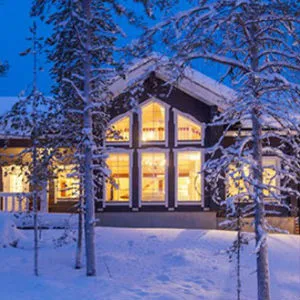 7.Home Exchange
Working a bit differently to Airbnb, but still offering you the chance to stay in a local's home, Home Exchange opens you up to an entire world of house swaps. Just pay a joining fee and then start exchanging your home – there's no limit to your swaps!
---
8.Flipkey
Part of TripAdvisor Rentals, FlipKey boast a massive 830,000 properties in 190 countries.
Filter searches by property type and useful extras like whether it's wheelchair accessible, is pet-friendly and allows smoking
Features certificates of excellence on top properties, just like TripAdvisor does with hotels
---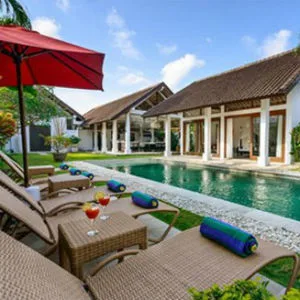 9.TripAdvisor
While it's best-known for user reviews and advice forums for hotels and resorts, TripAdvisor also offers a huge selection of holiday rentals that can be booked right on the site. In fact, there's 630,000 of them.
---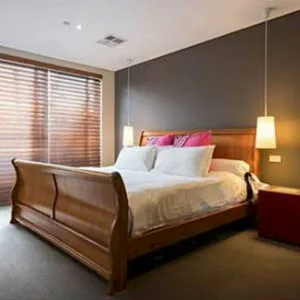 10. Rentals Combined
Offering competitively priced rentals, Rentals Combined offers both short- and long-term rentals around the world.
---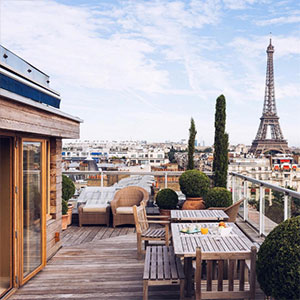 11. Best for luxury: One Fine Stay
Designed to provide the ultimate homestay experience, One Fine Stay provides "unhotels" – homes in London, Paris, Los Angeles and New York.
So what it that makes One Fine Stay the ultimate homestay experience provider? The company will make sure a representative personally vets each home before it's listed online and you'll be personally greeted on arrival. Even more? You'll be provided with all the comforts of home including an iPhone with free data and local calls.
Get a £20 discount on your first stay
Committed to choosing the finest homes to rent out
Enjoy boutique toiletries, quality linens and 24/7 customer support by phone or text
---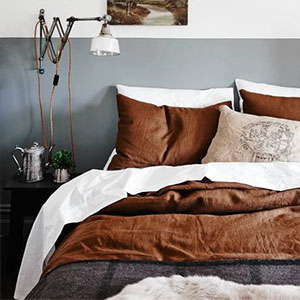 12. Best for Australian holidays: Stayz
Choose from more than 40,000 properties in 2,000 locations across Australia with the country's largest holiday rental site.
Another member of the HomeAway network, Stayz is a Sydney-based rental booking site boasting everything from beachside homes to farmhouses to city apartments. It is limited to just Australian properties, but provides loads of information and inspiration on where you can go in your own backyard.
Filter searches by attractions or themes, ranging from cheap to executive and honeymoons to family holidays
Receive free property features protection assurance
No additional booking fees
---
13. Best for European holidays: Wimdu
Explore Europe and beyond with over 350,000 apartments at your fingertips.
Bred out of Germany, Wimdu specialises in city apartments throughout Europe though is present in over 150 countries worldwide. To date, it features over 350,000 apartments and holiday homes that you can make your own with a few clicks of a button.
One of Europe's biggest portal for holiday apartments and homes
Trust pilot score of 8.9/10
Hosts can list their apartments for free
---
14. Best for unique Australian stays: Aura
One of the largest Australian-owned holiday rentals website, Aura offers a range of holiday homes, apartments and short-term rentals.
After launching its site in 2012, Aura was founded by owners and managers of rental properties looking to improve the process of dealing with renting out their places online. They did it well enough to be recognised by the NSW Tourism Awards just two years after going online.
Easily search for properties that offer facilities for pets, wheelchairs and with parking.
Guarantees the best price on its accommodations online
Properties available right across Australia, from Melbourne CBD apartments to cosy cottages in rural Tasmania to remote beaches on WA's Coral Coast
---
15. Best for backpackers: Camplify
Don't like sitting still on a holiday in Australia? Hire someone's RV, campervan or trailer when they're not using it with Camplify.
What better way to explore than on a roadtrip? Camplify gives you the chance to do just that in the comfort of a camper without forking out high rental costs. Choose from destinations all across Australia and rest assured – every hire on Camplify includes NRMA nationwide roadside assistance.
Caravan, campervan, motorhome and trailer hires start at just $40 per night
Stay in unique destinations across the country like remote outback campsites and near quiet beaches
Select campervans/RVs can be relocated to suit your travel needs, which is ideal for events and festivals
---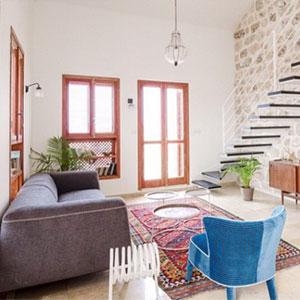 16. Best for budget stays: Bedycasa
Focusing mainly on homestays, Bedycasa claims to be as little as a third of the price of staying in a hotel and offers guests the opportunity to stay in traditional homes in 185 countries around the world.
France-based Bedycasa may have started as a blog, but it's since evolved into a platform designed to help travellers explore in a more economical and authentic way in more than 8,500 cities around the world.
Earn a free stay every 10 nights with the loyalty program
Experience authentic homestays including riads in Morocco, ryokans in Japan and gîtes in France
Choose from more than 50,000 host
---
17. Best for entire home rentals: HouseTrip
Get all the comforts at home with HouseTrip's carefully vetted properties in 20,000 destinations around the world.
If you're looking for a private stay, then HouseTrip may be the best option for you. Unlike some of the other homestay and property rental booking sites out there, HouseTrip exclusively lists entire home rentals so you'll never find yourself sharing your space with other guests or the owners.
Read reviews from actual guests before making your booking
Join the HouseTrip+ rewards program
Choose from more than 300,000 properties
---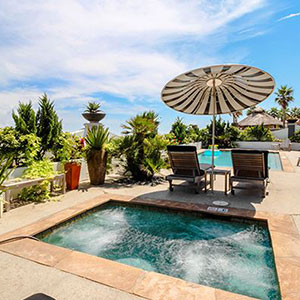 18. Best for the US: Vacasa
Discover over 7,000 vacation rentals across the US, South America and Central America.
Vacasa's point of difference is that it not only managers your whole homestay experience but is responsible for marketing, maintenance and housekeeping, making the process easier for both hosts and guests. It's available in numerous countries around the world.
All bookings managed through Vacasa direct
Homes can be booked for up to 29 days
Changes are permitted up to 30 days prior to the reservation
---
19. Best for all: Innclusive
An all "innclusive" homestay site that celebrates people and helps you connect with the community.
Perhaps Airbnb's greatest rival, Innclusive aims to curate a fun and rewarding holiday experience for all cultures. On top of accommodation it organises Innclusive networking events to help build its community and allow users to meet likeminded travellers.
Reward system lets you earn money through referrals
Curates networking events
Available in 130+ countries
---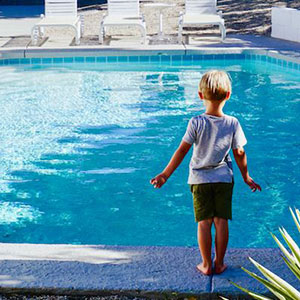 20. Best for families: Kid and Coe
The ultimate platform to discover kid friendly accommodation throughout the world.
Whether you've a family of three or a brood of many, Kid and Coe is a supportive network for families who love to travel offering suitable accommodation and services while on holiday.
Partnered with concierge services, baby equipment rentals and itinerary suitable for families
All properties are personally reviewed to ensure their suitability for families
Stay, host or exchange your home for the holidays
---
21. Best for budget and making friends: Couchsurfing
A homestay that will very likely change you for the better.
Before Airbnb was even conceived there was couchsurfing. It's a homestay of a very different kind that works on a cultural exchange rather than a monetary one and allows you to stay in someone's extra space, whether it be a couch, a spare room or an attic. More often than not your host will be present throughout your stay and generally it's expected you save time to get to know them. From this you'll receive an insight into how they live and their personal recommendations of their city. And, sometimes, you may even come out of it with a long lasting friendship.
Community of over 4 million surfers and 400,000 hosts to date
It's free to stay, host and attend traveller events
Message verification and reviews build trust and safety into the community
Does your company belong in this list?
---
What should I know about Airbnb and other homestay sites?
Are sites like Airbnb legal?
In New Zealand, renting out your home on platforms like Airbnb is generally legal. However, if you live in an apartment complex or are a tenant rather than an owner, the landlord or building management may not allow you to rent your unit out.
As Airbnb is still relatively new and the laws are constantly being changed, it's important to double check with your local council if you have any doubts.
If you're looking to book a stay in an Airbnb, it's also good to know what the laws are where you are, especially if you're booking a stay overseas. Laws differ from destination to destination, so it's important to check whether renting out someone's home for profit is legal for them to do without a license. If you're contacted by the host and they tell you anything that raises a red flag (like for you to pretend to be their relative and not a paid guest), tell Airbnb and try to get your reservation cancelled and refunded.
Some cities where it's recommended to double check local laws are Barcelona and New York City (Manhattan, specifically). Other destinations, like Santa Monica (Los Angeles) and Berlin restrict Airbnb-tyle listings to only offer a room in someone's home rather than an entire home.
Are sites like Airbnb safe?
Just like hotels, listings on homestay sites get reviewed by previous guests, which are usually clearly displayed on each listing. The rating (usually out of five or 10) and the number of reviews are clearly listed.
For example, on this listing on Homestay the host has an average of 5/5 based on 39 reviews. The green badge on the upper right corner means the host is verified by the company. When looking for a place to stay, find a host that has a higher number of reviews – it will also likely mean they're a more experienced host.

Similar to the green badge used by Homestay, Airbnb has "superhosts", who have received five stars from at least 80% of their guests.
It's also recommended to check the area that you're staying in. Check online to see how far the stay is from the attractions you'd like to visit and check out Google Maps' street view function to get a feel for what the local area is like.
How do you pay for your stay?
Most sites act as a middleman between the guest and host and allow you to pay for your stay through their platform. This is also the safest way to pay, as it will offer a secure payment system and you'll get a confirmation screen or email stating you've paid.
Like hotels, some prefer you pay upfront when you make the booking, while others you'll pay for closer to your stay date.
When you pay upfront, it may take a day or two to process your booking as the host needs to accept your request to stay before your card is charged.
What additional fees do these sites charge?
| Provider | Additional Fees |
| --- | --- |
| Airbnb | 6-12% guest service fee + variable cleaning fees |
| HomeAway | Booking fee of 4-9% |
| VRBO | Booking fee of 4-9% |
| Homestay | Booking fee of up to 10% |
| Home Exchange | Annual fee of $190 (Unlimited exchanges) |
| FlipKey | Booking fee of 5-15% |
| Booking.com Apartments | No booking fee |
| TripAdvisor | No additional fees |
| HotelsCombined | External fees may apply |
| Rentals Combined | No additional fees |
| Tripping | No additional fees |
| Aura | No additional fees |
| Stayz | 2% service fee |
| Wimdu | 12% booking fee |
| Camplify | 13-15% booking fee, some hires require a service fee |
| Bedycasa | €3.90 booking fee |
| HouseTrip | 5% of the total cost |
| Vacasa | 10-15% booking fee, some hires require cleaning, pet and hot tub fees |
| Innclusive | 15% booking fee |
| Kid and Coe | 10-15% booking fee |
| Couchsurfing | No booking fee but there is a lifetime verification fee of US$60 |
---
Available deals and coupon codes