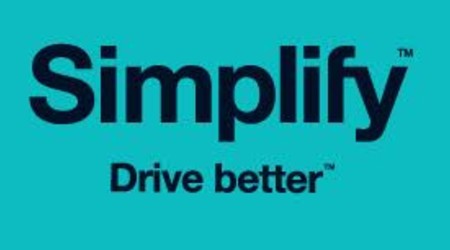 Finder is committed to editorial independence. While we receive compensation when you click links to partners, they do not influence our content.
Simplify Car Finance Review: Low-Interest Loans
Borrow up to $500,000 with a secured car loan from Simplify and get help finding the best deal for your preferred vehicle.
Online finance company Simplify can make things simple when it comes to applying for either consumer or commercial vehicle finance.
Simplify isn't a lender itself – it finds you a rate based on your personal circumstances by comparing options from different lenders. This can save you time, plus you will only have one credit check to worry about.
Read on to find out more about Simplify car finance and how you can apply.
Pros and cons
Pros
Instant quotes
Approval within hours
Competitive interest rates
Adverse credit applications welcome
Cons
Must have security
Minimum loan value $5,000
Main points to consider
Simplify makes applying for car finance easy with instant online quotes and approval within hours. This provider takes away the hassle of searching for the best deal as it compares deals with major lenders and negotiates on your behalf.
Loan amount. You can borrow a minimum of $5,000 and a maximum of $500,000 for your new vehicle.
Loan term. Loan terms range from 12 - 60 months.
Smart Buyer. If you know the type of car that you want or you have a few options in mind, Simplify uses car-compare technology to connect with sellers and dealers. Your account manager will find the right car for you based on your needs and budget, carry out finance and vehicle checks, and manage all documentation. This takes away the hassle of shopping around dealing and trying to haggle, and Simplify can save you money by working with dealers directly.
Referral scheme. If you refer a friend or family member to Simplify to take out finance or purchase a car, you'll get a referral fee of $250.
Volume discounts. Because Simplify provides thousands of loans every month, it is able to pass on volume discounts to its customers.
Car subscription service. If you just need a car for 3, 6, or 12 months, you can use Simplify's car subscription service. A weekly payment gives you a car of your choosing from the available list, insurance and roadside assistance. Payments start at $84 a week.
How much does the loan cost?
Simplify car loans come with an interest rate of between 6.5% and 12.95%, and you will be notified of which rate you are eligible for when you receive your quote.
An establishment fee of $100 - $500 will apply, and a broker referral fee of up to $995 may be charged.
How to apply for a loan from Simplify
To apply for a Simplify car loan you must first obtain a quote. You can do this by entering your budget, personal info and make/model of the car you want to buy on the website. You'll receive your quote in just a few seconds. Once you have your quote reference, you can get in touch with a Simplify consultant to move forward to the next step.
Eligibility requirements
To be eligible for a Simplify car loan you must:
Be at least 18 years of age
Be a New Zealand citizen or permanent resident
Be earning at least $500 per month
Information and documentation
Once you move forward in the application process, your Simplify consultant will advise you of what information and documents you need to provide. You can expect to be asked for your driver's licence, proof of address, proof of income and any other applicable documentation.
Bottom line
Simplify is a car loan broker that can help you find the best deal for your new car, with only one credit check. Car finance starts from 6.5% p.a., loan applications are 100% online and approvals are usually within the same day. Simplify has a range of fees if you default on your loan, so make sure you know what these are before applying. You can find their fees list on their website.