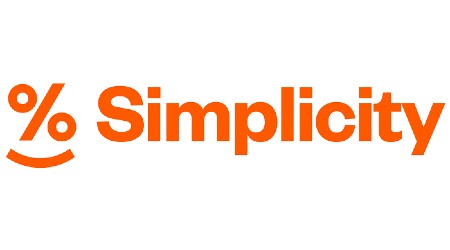 Finder is committed to editorial independence. While we receive compensation when you click links to partners, they do not influence our content.
Simplicity Investment Funds Review: An Ethical Option
Invest in a range of funds with a non-profit company that wants to make Kiwis smarter and richer.
Simplicity is a not-for-profit fund manager with a goal to 'make Kiwis richer and smarter with money'. Owned by the Simplicity Charitable Trust, this provider offers investment opportunities without unnecessary fees or charges so you can grow your savings.
Simplicity is all about investing with a conscience, so you can have peace of mind that your investments are not going into unethical companies.
A portion of your annual fee goes back into the Trust, and you can find online classes on the Simplicity website to learn more about investing and growing your savings.
Fund types and performance
Simplicity offers three diversified funds and NZ Share and Bond funds.
The diversified funds are made of up to 3,000 investments across 23 countries. In total there are with five fund types to choose from:
Growth. The Growth Fund includes investments mostly in growth assets with a risk level of 4 out of 7. While the value tends to fluctuate more than Conservative or Balanced funds, you are likely to see a higher return on long term investments.
Balanced. With a risk level of 4 out of 7, the Balanced fund fluctuates somewhere between the Conservative and Growth funds. It includes a mix of income-earning investments and growth investments with a lower long term value than the Growth fund.
Conservative. The Conservative fund has a lower risk level of 3 out of 7 with a more stable investment value both short and long term. However, you will likely experience a lower return than other funds over the long term due to limited exposure to growth assets.
NZ Share. This fund invests in NZX listed securities and carries a higher risk level of 5 out of 7. It makes up the share component in a diversified portfolio.
NZ Bond. Carrying a lower risk level of 3 out of 7, this fund is the bond component of a diversified portfolio investing in government bonds and liquid bonds.
What are the fees?
For every $1,000 invested, you'll be charged 0.31% for diversified funds and 0.1% for NZ Share and Bond funds.
Investment funds do not have entry or exit fees, and there are no administration fees for topping up other than management fees. Simplicity no longer charges a $20 membership fee for all members.
What other products does Simplicity offer?
Simplicity also has KiwiSaver funds and home loans available:
KiwiSaver
The Simplicity not-for-profit KiwiSaver plan allows you to save money by only be charged what it costs to run your plan.
Users are able to save on average of $65,000 through Conservative, Balanced, Growth and Guaranteed Income funds.
Simplicity is the KiwiSaver provider of choice by many well-known Kiwi businesses and takes just two minutes to join if you want to switch. You can find out more in our Simplicity KiwiSaver review.
Home loans
With a 3.90% floating rate and no early repayment fees, Simplicity offers low-cost home loans for first home buyers.
However, Simplicity home loans are not available for everyone. You must have been in KiwiSaver for at least three years and you must be a Simplicity KiwiSaver member to apply for a home loan.
How do I invest in an investment fund?
To join Simplicity and invest in an investment fund, you can sign up using the joining form on the website. First, make sure that you meet the eligibility criteria and have the required documents and information.
Eligibility criteria
Be a New Zealand citizen or New Zealand resident with NZ-issued ID
Have an initial investment of at least $1,000
Required documents and information
When you sign up you'll be required to provide the following:
Your IRD number
Either your NZ-issued passport or driver's licence details
Tax residency (if applicable)
Your PIR
A bank statement showing your nominated bank account for withdrawals
Proof of address such as a recent utility bill, government letter or letter from your insurer
Once you have filled in your details and upload your documents, you can then select your initial investment amount and the fund type.
Summary
Simplicity investment funds are worth considering if you want to be able to grow your savings in an ethical way.
Being a not-for-profit organisation and only charging what it costs to manage your funds means that you can save money on fees compared to other investment fund companies.