Finder is committed to editorial independence. While we receive compensation when you click links to partners, they do not influence our content.
Best way to send money to Australia
Compare 12+ companies to find the best way to send money to Australia from New Zealand.
Promoted for
Small transfers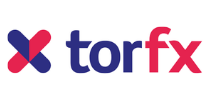 Promoted for
Large transfers
Promoted for
Business transfers
Looking for the best way to send money from New Zealand to family, friends or businesses in Australia (or even to your own overseas bank account)?
Don't head straight to your NZ bank – compare specialist money transfer services instead. They nearly always offer better AUD exchange rates and lower fees, so for the same amount of New Zealand Dollars you send, your recipient will receive more Australian dollars.
Of the companies we've compared, TorFX is among the cheapest, with competitive exchange rates and fees starting from $0. Need a really fast transfer? Xe can get money to your recipient in Australia within minutes.
Best way to send money to Australia from New Zealand
The best way to send money to Australia depends on your payment method, how you want your money to be received and how fast you need it to arrive.
Bank transfer. Typically the cheapest option, bank transfers are an easy way to send money to Australia but are often slower than other methods.
Peer-to-peer (P2P) transfer. With this type of transfer, the transfer service matches people buying New Zealand Dollars in one country with people who are selling it in another, potentially securing a more competitive exchange rate.
Mobile wallet. Essentially an electronic wallet service, mobile wallets allow users to store, send and receive eligible currencies using their phone, often with fees attached.
Prepaid phone credit. Specifically used to top up a recipient's prepaid mobile phone plan, prepaid phone credit is usually added instantly or within a few minutes.
Compare more ways to send money to Australia
Use our table to compare the best money transfer companies to send money to Australia. You can compare deposit and receiving options, fees and transfer speeds, then click the "
Go to site
" button when you've found the best one to get your money to Australia.
Cheapest way to send money to Australia
Bank transfers are typically the cheapest way to get your money to Australia. TorFX and Send are some of the lowest bank transfer fees of the brands we've compared.
When you're hunting down the cheapest ways to send money to Australia, it's more important to look at the overall cost of your transfer. This has a couple of elements:
Transfer fees. While still cheaper than your NZ bank, some money transfer services charge either a fixed or percentage-based fee for making your transfer.
Exchange rates. Another way money transfer providers make money is to add a margin to the mid-market NZD/AUD exchange rate.
Some providers may charge the mid-market rate but add fees on top. Others may have very low fees but apply a markup on the exchange rate. This means it is important to compare exactly how many Australian dollars your recipient will end up with.
Fastest way to send money to Australia
Many online providers can offer transfers to Australia within minutes, although you're likely to pay a premium for the convenience.
Here are some of the fastest average transfer speeds to Australia:
Xe — within minutes
CurrencyFair — within minutes
TorFX — within hours
Actual transfer times from New Zealand to Australia can depend on several different factors including transfer amount, payment method and payout method.
Safest way to send money to Australia
The safest way to get your money to Australia is to use a provider registered with New Zealand's industry regulator, the Reserve Bank of New Zealand (RBNZ). All of the companies we've compared in our table are overseen by a local regulator and comply with the relevant laws and regulations in both New Zealand and Australia.
A great way to dive deeper is by reading our extended and researching first-hand customer feedback on Trustpilot and similar platforms.
Large money transfers to Australia
If you need to make a sizable money transfer to Australia, consider using a provider such as TorFX or OFX to benefit from its expertise in handling larger transfer amounts.
Using a large transfer specialist can have the following advantages:
Tax guidance. Large transfers to Australia may have tax implications for you or your recipient. A transfer specialist can help get you up to speed on the IRD's latest advice.
Foreign exchange (forex) tools. Advanced tools such as forward contracts, limit orders and stop-loss orders can help you lock in the AUD exchange rate you want.
Account manager. Some money transfer providers assign a personal account manager who can help and advise you on your transfer needs.
Phone service. If you want to talk your transfer through with someone, providers such as TorFX and OFX can give you support over the phone.
How to send money to Australia from New Zealand
To send money to Australia, you'll need the necessary documentation, your recipient's details and a way to pay.
Compare your options.


Use our table

to find a money transfer provider that sends funds to Australia. One may be better for cash pickups while another may suit a bank transfer. Once you've found the best one for your requirements, click "Go to site".

Create an account.


You'll need to give your

name,

address

,

contact details

,

proof of ID

and

method of payment

.

Provide your recipient's details.


Enter your recipient's name and contact information. If you're sending straight to their Australian bank account, you'll need the account number,

SWIFT or IBAN

plus their bank branch's address.

Enter your transfer amount.


Check you're happy with the fees, exchange rates and transfer speed, then enter the amount you wish to send. Double-check the total Australian dollars your recipient gets.

Complete your transfer.


Send your money transfer to Australia. Keep your transaction reference number safe so you can track your transfer. Your recipient may need it too.
How to choose the best money transfer companies to send money to Australia
When choosing a money transfer provider to send money from New Zealand to Australia, it's important to consider the cost, how you want your recipient to receive the funds and the turnaround time. Here are other features to review:
Exchange rates. Banks and transfer services use the mid-market rate to trade with one another. It is the best rate you can get. However, not all money transfer providers offer you this mid-market rate so compare the AUD you're offered to the mid-market rate and look for the smallest difference.
Transfer fees. Are you being charged a flat fee or a percentage of your transfer amount? For example, a provider offering to transfer your money to Australia for a flat or low fee might work out better if you plan to send a large amount.
Transfer type. Does your recipient have a Australian bank account or is cash or cell phone top-up a better option? Each transfer type will have different fees. For example, instant cash pickups tend to be more expensive than bank transfers.
Transfer speed. If you need your transfer to arrive quickly, you can pay for an express delivery. Some companies offer instant cash pickups but may charge more. If you're not in a rush, online money transfer services offer the best value and get your money to Australia faster and cheaper than banks.
Transfer purpose. Whether your transfer is for personal or business reasons influences which provider you want to use. If it is a one-off personal transfer, then fast and cheap may be the way to go. But if you make recurring transfers or send large amounts, a business transfer specialist like TorFX may be more economical.
Forex tools. Are you able to set rate targets, lock in a good AUD rate for the future or create a stop-loss order? Advanced forex tools can help make your transfer cheaper, which is useful if you make multiple transfers a year.
Transfer limits. Find out how much you can send with each service. For example, Skrill has a transfer limit of $4,500 while CurrencyFair allows transfers up to $10,000,000.
Customer support. If you're sending larger amounts or looking for some guidance, it's important to choose a provider you can contact by phone, like TorFX.
Discounts. Some providers may offer you a free transfer simply for signing up. Others may offer a discount if you transfer more than a specific amount of Australian dollars.
Frequently asked questions