Finder is committed to editorial independence. While we receive compensation when you click links to partners, they do not influence our content.
Public liability insurance in New Zealand
No matter what industry you work in, getting public liability insurance should be at the top of your checklist.
Whether you're in the construction business or you run a small motel, the risk of injuring someone or damaging their property shouldn't be ignored.
Public liability insurance is designed to provide necessary financial protection for costly lawsuits e.g the cost of compensation and any legal expenses if someone sues you for being injured on your worksite.
What is public liability insurance?
Public liability insurance protects you if someone is injured or their property is damaged as a result of your job e.g. a passing pedestrian could sue you for an injury as a result of your work.
It refers to damages from the physical surroundings and physical property rather than damages from services you provide. For example, it will cover you if someone slips and falls on your property, but not if you splash bleach into their eye while dyeing their hair.
What costs are covered?
If approved, your public liability claim will cover what you owe the person suing you, plus your legal fees.

Do I even need public liability insurance?
After worker's compensation, public liability insurance is one of the foundational forms of cover that very few occupations should go without. It's not mandatory in most cases, but lawsuits of this sort can affect almost any type of business and put you on the hook for large sums of money.
Ask yourself these questions:
Does your work impact the public?
Are you willing to cover the costs of a claim against you out of your own pocket?
If a public liability claim were to arise then you'll need to cover both:
Any compensation to the person who makes a claim against you.
The cost of your legal expenses e.g. hiring a defence lawyer, court fees. Public liability insurance is designed to help you cover these expenses e.g. if an accident happens at your restaurant.
Here are some situations where you could be at risk:
You invite customers onto your property. Supermarkets, clothing shops, pizza parlours and beauty salons are just a few businesses that rely on public foot traffic to stay in business. With foot traffic comes the potential for injury.
You invite anyone onto your property. Even if you're not a customer-facing business, a member of the public could still get injured on your property. For example, a courier visiting a corporate office could slip and fall on their way out of the building.
You take your clients out into the public. Those providing mobile services can be held responsible if they injure someone or damage something while out and about, especially if they carry equipment. Window cleaners, painters, plumbers and mobile hairdressers all need public liability insurance if they want to be protected.
You're in the trades. Businesses operating on temporary work sites will need public liability insurance even though they aren't inviting the public onto the site. Why? Because an innocent bystander could be injured by stray equipment. Independent contractors on site will need their own cover apart from the business that hired them.
Still not convinced?
There are some key questions if you are still not sure:
In the event of a claim, would I be able to cover the legal expenses that may be occurred? Court and lawyer fees can add up extremely quickly.
How might your business suffer if you were forced to take time out of work frequently to attend court hearings? Would you be required to hire alternate staff to step in for you while you were absent?
In the event that you were found liable for damages, would you be able to rely on capital that your business had saved to cover losses?
In the event that you were required to close your business temporarily, would you be able to handle potential losses sustained from clients taking their business elsewhere?
Could you afford to lose staff if you were no longer able to cover their wages?
What industries usually need public liability cover?
As mentioned previously, almost all businesses would benefit from this protection. Here are some obvious examples:
Retail. Grocery stores, book shops and department stores have physical locations with lots of foot traffic, increasing the chances of someone getting injured.
Health and beauty. Gyms, physical therapy centres and hair salons also bring the public into their premises. Even solo professionals may need public liability if they carry equipment that could damage or injure a member of the public.
Hospitality. Restaurants, bars, clubs and cafes bring in lots of people while also creating a fast-paced environment where injuries are more likely.
The trades. Any business or independent contractor operating on a work site would benefit from public liability insurance, and in some cases are required by law or by contract to have it.
Entertainment. e.g. dancers, performers, event organisers, etc.
Real estate. e.g. Landlords, Strata management.
It's important to remember that public liability will protect business in these industries if they cause injuries or damage that are not related to the professional service provided.
Do small businesses need public liability insurance?
Regardless of business size, public liability insurance is suitable if the business has a physical premise or operates in public (such as a mobile business). Small businesses that fall into this category include:
Cafes
Clothing shops
Restaurants
Retail shops
Bars
Gyms
Salons
Mobile businesses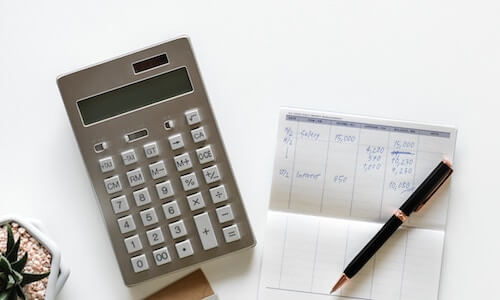 What is and isn't covered?
Public liability won't cover every type of liability. Policies will generally include cover for:
Legal liability. Public liability insurance provides cover when a court finds that you are legally responsible to pay damages and additional costs for:
Damage to someone else's property
Personal injury to someone else
Advertising liability
Legal costs. If a legal liability claim is made against you, your public liability policy will cover the costs incurred in your legal defence.
Differing levels of cover. Many insurers will offer you a choice of the maximum level of cover, for example $5 million, $10 million or $20 million.
Property in your care. You may be able to take out additional cover for damage to property in your care, custody or control. Covered items include personal belongings, temporarily occupied or leased premises and vehicles in a car park.
Cover for other people. Public liability will not only include you but any director, business partner, executive officer, shareholder or employee.
Cover for other activities. Many policies will allow you to extend cover beyond your normal business activities to include the provision of sports and child care facilities, first aid and ambulance services, and the provision of food and beverages to employees and visitors.
Products liability. Some policies will also include products liability cover for injury or damage caused by your products.
Loss of goods in possession or legal control: Provides cover for loss of, loss of use of goods that are not owned by the insured but are in their possession and legal control, as though it were Damage to the Property
Damage to goods in possession or legal control: Provides cover for physical damage to goods that are not owned by the insured but are in their possession or legal control.
First aid expenses: Provides cover for expenses incurred by the insured for first aid given to other parties at the time of an injury.
Although the list of general exclusions on a public liability insurance policy differs between insurers, your claim will typically not be paid if:
It relates to asbestos
It relates to your responsibility to injured workers (workers compensation)
It relates to punitive damages
It's caused by the operation, possession or use of an aircraft or watercraft
It arises due to defective work done or undertaken by you
It relates to products liability
It's for damage to property you own or that is in your care, except for certain items such as vehicles and business premises
It arises due to the use of a vehicle
It relates to the cost of recalling, withdrawing, replacing or repairing products, or making a refund on the price paid for products
It's for certain types of advertising liability, for example a mistake in the advertised price of a product or service
It's for any liability or obligation that you assume under contract or agreement
It's caused by a deliberate act or omission by you or any employee
It's caused by electromagnetic fields or electromagnetic interference
It results from your Internet operations
It's for damage to computer data or programs caused by the use of any computer hardware of software
It's caused by a claim of defamation brought against you
It arises from the communication, display, distribution or publication of electronic data
It arises from the total or partial destruction, erasure or corruption of electronic data
It's caused by any breach of professional duty by you
It results from an act of war or terrorism
Who is covered under a public liability insurance policy?
When a business takes out a public liability policy, the policy will protect the business and people directly employees by the business, including:
The business itself
The company directors
The employees of the business
Business partners
Contract workers are usually not covered by a business policy, so either the worker or the business would have to take out extra cover if they want to be protected from that person's actions.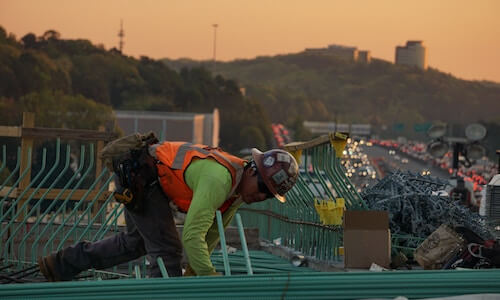 Comparing and buying cover
How do I compare public liability insurance policies?
We'd usually recommend using a broker to help you compare policies, because there's a lot more to business insurance than just public liability. A broker will consult with you to determine the appropriate package, and then go off and find you the best value for your money.
But if you want to go it alone, here are a few questions to ask yourself as you mull your options:
Does the insurer offer other products you need for your business? There are dozens of cover types a business might need beyond just public liability, and those business are better off going with someone who offers the whole package. It's more efficient, you might receive a discount and you can be comfortable knowing you're with an insurer who has a holistic view of your business risks.
What will your out-of-pocket costs be? Whenever your claim is approved, you'll almost always have to pay a small portion of the payout yourself and the insurer will cover the rest up to the insured amount. This is your excess. All else being equal, the policy with the higher excess will be the worse deal.
What will your payout be? If you need to make a claim, your insurer will have a limit on what they will pay out. The higher the benefit limit, the better for you. So make sure you take this into consideration when comparing policies
What's included? Not every policy will cover every instance of liability. For example, one policy may only cover you if the damage occurred on your property. Others will extend this to include damage you cause elsewhere, such as on house calls. Don't buy a cheaper policy over a more expensive one until you are sure it includes the cover you need.
Is anything excluded? Every policy has a list of reasons they won't pay your claim. For example, most won't pay for damage related to asbestos, and most won't pay your claim if you've done something illegal that caused the damage or injury. When comparing policies, make sure you can live with your chosen policy's exclusions.
How much does public liability insurance cost?
The cost of your policy is entirely dependent on your business' unique circumstances. The insurer will analyse your business to determine the likelihood that damage or injury could occur, and they'll use that to calculate your premiums.
Depending on the nature and size of your business, the cost could be anywhere from a few hundred to tens of thousands of dollars per year.
Here's what an insurer will take into consideration when coming up with your premium:
What your business does: Some businesses simply attract more risk than others. For example, the risk of injury or damage on a construction site will be higher than that of a retail store. Insurers will analyse what you do, compare this to past claims in that industry and factor this into your premium.
How big your business is: The larger the business, the higher the risk of injury or damage. Factors like annual turnover and employee count will affect your premium.
Your business location: You can expect a higher premium if your business is in a high-risk location, such as an airport, construction site, railway station or mine site.
The structure of your policy. You can affect the price of your policy by choosing a higher or lower excess or higher or lower benefit limits.
Is public liability insurance tax deductible?
Public liability insurance premiums are considered a business expense and are therefore tax deductible. Each year you'll get a tax invoice from either your insurer or your broker, depending on who sold you the policy.
How to get cheap cover
While you don't want to skimp on a product that could literally save you from millions of dollars in damages, there are still ways you can save some money. Here's what you can do:
Go through a broker. A broker has relationships with multiple insurers and knows their products inside and out. After getting to know you and your business needs, the broker can then find a few matches for you and help you negotiate the best rate. This is especially helpful for business insurance products because it also saves you time from having long in-depth discussions about your business with each individual insurer.
Increase your excess. Your excess is the amount you'll pay out-of-pocket when you claim. If you agree to pay a little more, you can get your premiums decreased. Just make sure it's an amount you could handle if you ever had to claim.
Decrease your benefit limits. The benefit limit is the amount the insurer will pay you (or the one suing you) if you have to make a claim. The less they have to pay you, the cheaper your premiums will be. Remember that lawsuits can involve massive amounts of money, so consult with your insurer or broker before reducing the limits by too much. They can help you understand the potential risks you could face based on your circumstances and keep you from taking out too little cover.
Get a package deal. Public liability is just one form of business insurance, and chances are you would need several more (building and contents, theft, product liability, etc). Business insurance is all about customisation, so it makes sense to go through one provider for everything, so that they can customise your policy for you. There's also a chance they'll apply some multi-product discounts.
Back to top
Frequently asked questions
Back to top
Photos by:
Sue Kamal, Nick Karvounis, Kirstyn Paynter, rawpixel.com and chandler denise on Unsplash