Finder is committed to editorial independence. While we receive compensation when you click links to partners, they do not influence our content.
Professional indemnity insurance for advertisers and marketers
Why do advertising professionals need professional indemnity insurance?
Whether you run a business of creative directors, market researchers, publishers, SEO consultants or public relations specialists, if you provide advice or services to clients, you should have professional indemnity insurance.
There are certain job activities and relevant risks that come with those activities, that can be protected with cover.
Compare your options and get quotes
An advertising professional is classified as anyone who gives advice or provides a service in the fields of marketing, media, advertising or communications. Advertising professionals have a wide range of duties and responsibilities including:
Creating advertising campaigns, and sales and promotional materials
Developing advertising strategies
Media planning and sponsorship management
Ensuring compliance with legal requirements and company guidelines
Recommending products or services to meet clients' needs.
Failure to carry out any of these duties to an acceptable standard can expose advertising consultants and agencies to litigation by disgruntled clients who have suffered a financial loss.
Common exposures for advertising professionals include:
Providing incorrect or inadequate advice
Infringing on copyright or plagiarising the work of others
Failing to competently execute a campaign
Failing to design a successful marketing strategy
Preparing incorrect or misleading reports
Failing to correctly forecast market trends
Defamation or libel
Breaching advertising regulations or company guidelines.

How do I choose the right cover for advertising professionals?
The best way to find the right professional indemnity cover is to get several quotes and compare a number of different policies. When examining any policy, you should consider the following:
Cost
How much it costs and whether the price reflects the extent of cover provided.
Customisable
Whether it is specifically tailored to your industry and includes coverage for typical exposures that advertising professionals face.
Cost inclusive vs exclusive
What level of excess it offers and whether it is costs-inclusive or costs-exclusive (costs-exclusive is preferable, as it does not go towards legal defence costs and therefore does not reduce the limit).
Run-off
Whether it covers work that you have done in the past in a previous business.
Re-instatement
Whether it has an adequate number of re-instatements of the insured amount, in case you have more than one claim in a year.
Where does it cover?
Whether it provides worldwide coverage, if you provide services for international clients.
Inclusions and exclusions
What extensions (additional cover) and exclusions (circumstances not covered) it includes.
Customer service
The amount of support the insurer provides its policyholders and whether your claim will be handled by a dedicated claims team.
The answers to questions such as these will provide a fair indication of whether the policy offers good value and is suitable for your needs. It can often be further tailored to your requirements and you should always seek professional advice to make sure you are entirely happy with every aspect of it, before committing yourself to any one policy.
Do advertisers need media liability insurance?
If you are in advertising or marketing, you will no doubt be involved in the publishing of information across a variety of mediums, so your exposure to media liability claims may be greater than most. Media liability insurance can be purchased as an adjunct to professional indemnity insurance or form part of a overall business insurance package.
A run-down of media liability insurance
Media liability insurance is a specialised form of errors and omissions insurance that covers not only traditional publishers and broadcasters, but also those who distribute information via modern mediums such as email, blogging and social networking.
It protects against claims that arise from the gathering and communication of information, in particular for claims of physical injuries or financial loss caused by erroneous or negligent publication of material. It covers publishers, broadcasters, electronic publishing services, TV and radio stations, motion picture companies and those in the advertising industry.
Risks that are covered
Exposures for distributors of information can include liability for:
Defamation
Product defamation
Personal disparagement
Invasion of privacy
Infringement of copyright
Factual errors in published material
Misleading and deceptive conduct.
What about public liability cover?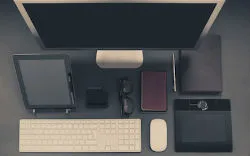 The difference between professional indemnity insurance and public liability insurance is one of duty of care. As a professional, you have a professional duty of care towards your clients, while as a business, you also have a general duty of care to both your clients and to the public at large.
While professional indemnity insurance protects you against claims of breaching your professional duty of care, public liability insurance provides cover against general claims for injury or property damage that might be brought against you by a member of the public.
So, why do advertising professionals need public liability insurance? The answer is, every business does. If you are in advertising, chances are you have office from which you operate. If someone has an accident while on your premises, public liability insurance will protect you against a lawsuit. Similarly, if you are out on location shooting a commercial, your public liability insurance will protect you if a member of the public is injured or suffers a loss as a result of your business activities.
When you take out your professional indemnity insurance, your insurer will probably ask you if you want public liability cover as well. Your response should be a resounding, "Yes!" Public liability claims can run into the millions of dollars and every professional, including advertising professionals needs to be covered as a matter of course.Back to top
FAQs about professional indemnity insurance for advertising professionals
Q. What is the definition of a professional?
A. Broadly speaking, a professional is someone who provides advice or a service in a professional capacity.
Q. Why do I need professional indemnity insurance?
A. Because even if a claim brought against you is unfounded, you will still have to spend your own money defending it in court and this can be a very expensive process.
Q. Is it compulsory for advertisers to have professional indemnity insurance?
A. No, but it may be required by any industry organisations you belong to and may also be a requirement when tendering for advertising accounts.
Q. Who is covered under a professional indemnity for advertising professionals policy?
A. Coverage is for the insured (you or your business) plus your employees, while they are performing their normal duties on your behalf.
Q. How much cover do I need?
A. The minimum amount of cover is usually $1 million. While this might seem a lot, if you are involved in a drawn-out legal battle, costs can easily reach and exceed that amount and the average cover taken out by most professionals is between $5 million and $10 million.
Q. What protection does PI Insurance provide?
A. It protects your assets if a claim of negligence or breach of duty of care is brought against you.
Q. How do I apply for professional indemnity insurance for advertising professionals?
A. Applying for professional indemnity insurance for advertising professionals is relatively straightforward. You can usually fill out an application form online, provide the insurer with necessary information by phone and be fully covered within 24 hours.
Back to top
Apply for professional indemnity insurance for advertising professionals
Advertising professionals are not only exposed to risks common to all professions, but with the emergence of new risks associated with the distribution of information, they now face additional exposures as well. So, professional indemnity insurance is not only essential for those in the advertising industry, but media liability insurance and public liability insurance should also be considered as part of an overall business package.Back to top
More guides on Finder