Finder is committed to editorial independence. While we receive compensation when you click links to partners, they do not influence our content.
Professional indemnity insurance vs public liability insurance
Both types of insurance cover negligence on your end but what's the difference?
Anyone who runs their own business knows just how important insurance cover is. You work so hard to build a solid reputation and a position of financial strength, and the last thing you want is for unexpected circumstances and events to wreak havoc. This is where public liability and professional indemnity cover come in.
Key differences
Public liability insurance. Designed to cover claims that occur out of failing to meet general duties of care (for example, knocking into someone in public with your equipment and causing injury).
Professional indemnity insurance. Designed to cover claims that occur from errors in professional advice (for example, a financial planner providing negligent advice).
What is the difference between them?
Though there are similarities between professional indemnity insurance and public liability insurance, these 2 types of policies provide cover for different situations and events.
Example: Jason the doctor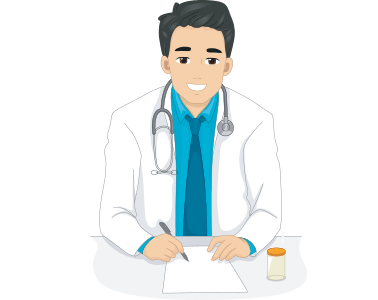 To illustrate the difference let's look at Jason's medical practice under 2 different scenarios.
Scenario 1:
Jason prescribes the incorrect medicine and is sued for damages.
What insurance is suitable?
How does it work?
Professional indemnity insurance is designed to protect you against legal claims for incorrect advice or negligence when performing services. This is not covered public liability insurance.
Scenario 2:
A family member of a patient slips in the bathroom of Jason's practice and sues.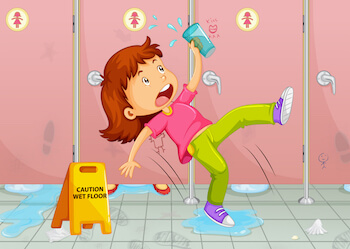 What insurance is suitable?
Public liability insurance
Any business or person that works in public spaces or deals with the public – most businesses.
How does it work?
If someone from the public is injured as a result of your business operations, they may claim against your business for being negligent. Public liability is designed to cover this type of 'general' liability.
What's the benefit of having both in place?
Public liability insurance and professional indemnity insurance are both essential forms of cover for many businesses, no matter whether you run a small operation or a large company. Together, these policies can offer you protection against a wide range of liability and negligence claims.
In detail: Professional indemnity
Professional indemnity insurance covers you for any breaches of your professional duty. If you offer professional advice or a service to a client for a fee, they could allege that your negligence resulted in them suffering a financial loss.
For example, an architect may make an error when advising a client on the structural soundness of a renovation they are planning. If a claim of negligence is made against you, professional indemnity insurance covers the costs of your legal defence and any compensation you are legally required to pay.
Professional indemnity insurance also offers a crucial form of cover for many businesses. If you offer professional advice or a service to your clients, this type of insurance offers protection you need.
But my employees are the best. Why would I need cover?
Though you may be an expert in your field and always perform your duties with the utmost care, mistakes can be made. Without professional indemnity cover in place, those mistakes can end up being extremely costly for your business. If a third party claims that acts, omissions or breaches were committed by you while performing your professional duty, you may be liable to pay damages.
Even if you are not at fault, there's the cost of fixing your image
All it takes is 1 mistake or disgruntled customer to undo years of hard work, even if you are found not at fault. Professional indemnity insurance provides the cover to also restore your image (for example, hiring a public relations manager).
Learn more about Professional Indemnity Insurance
In detail: Public liability
Public liability insurance provides cover for your general responsibility not to cause property damage or injury to a third party. For example, if a client falls over and suffers an injury while visiting your business premises, a public liability insurance policy provides cover for any legal costs or compensation you may be required to pay.
What exactly is covered?
Legal costs. Public liability provides cover for the costs of your legal defence, which is a must as protracted legal battles can be quite costly, and you still have to defend yourself against such claims, even if they are completely fraudulent.
Compensation. Public liability insurance also covers the cost of any damages or compensation you are legally liable to pay for a third party. In many cases, this type of cover can mean the difference between your business surviving or going into bankruptcy. If you regularly deal with the general public and have customers visiting your business premises, this type of cover is essential.
How much public liability insurance does a business require?
Determining an adequate level of public liability insurance to take out will depend on a number of factors including:
The nature of your work. Insurance companies will review claims data that has accumulated over the years to assess the likelihood of a claim against your occupation/business occurring.
How large your business is. A company with a greater number of staff or higher annual revenue is generally more likely to have a claim made against it. Insurance companies may vary in how they assess the size of the business.
Where your business is located. Businesses that carry out their service in areas that are potentially higher risk (such as airports or mine sites) may find that their cost for cover is considerably higher.
If your business is such that you never have to visit a client's premises and very few clients actually come to your location, then you can opt for a more basic level of cover.
An insurance broker can help you secure a competitive policy that provides the right level of cover by helping you determine how much cover you actually need and finding an insurer offering suitable cover.
In order to enable you to get the best quote possible you must be able to give the insurer the most accurate information you can, especially regarding the following:
Whether the business could be classified as being high risk or low risk
The number of people employed by the business
The size of the business with regards to annual turnover
What type of business it is
For example, if you run a suburban news agency with only 2 or 3 employees, your public liability premium will be much lower than a blacksmith with a contract of shoeing horses for a number of leading race horse stables.
Learn more about Public Liability Insurance
How much does professional indemnity insurance cost?
In comparison to other types of insurance such as travel or car insurance, it is not really possible to put a clear price tag on professional indemnity insurance. It will really come down to the individual cover requirements of the professional or organisation. Some key factors that will impact the cost and amount of cover required include:
Cover required by regulation. The Regulation and Ministerial Order often determines minimum compulsory cover requirements for different workers and/or organisation to have with principles that they are providing the business for. This will also be determined by the conditions of the agreement negotiated with the principle.
Nature of project and likelihood of a claim. Nature of work being undertaken and likelihood of a claim arising out of professional negligence. This involves assessing possible causes of loss, injury or damage through the provision of the business. Insurance providers will reflect on claims data that has been collated to assess the likelihood of a claim occurring.
Financial loss. Potential financial loss suffered as a result of actual or alleged breach of professional duty by worker/organisation.
Willingness to carry/transfer risk. This is the worker's willingness to be exposed to financial loss by accepting a reduced level of cover and control the risk or transfer to other parties.
Type of cover. Cost is also impacted by the actual policy chosen by the professional/organisation and any additional cover features that they have selected.
Back to top
Professional indemnity vs public liability: which is right for you?
Though professional indemnity policies and public liability policies are quite similar in some ways, each different type of cover is better suited to a number of specific professions. As the name would suggest, professional indemnity cover is designed for professionals who offer advice or a service.
If you offer professional advice, design, analysis or consultancy, you should consider taking out this cover. Occupations where it's common to take out professional indemnity cover include architects, designers, real estate agents and PR consultants.
Public liability cover is important for anyone who has customers of members of the public visit their place of business regularly, or if you visit with clients on site and there is a risk of you damaging their property. For more information on what form of cover is right for you, speak to an insurance broker.
Professional indemnity and public liability FAQs
Insurance cover is a must for every business, and professional indemnity and public liability cover can both provide much-needed protection for your business against a range of risks. However, make sure to do your research and understand your insurance needs before deciding on which type of policy is right for you.
Back to top