P&O Cruises Sales in July 2020
Set sail for less with the latest offers with these P&O Cruises sales.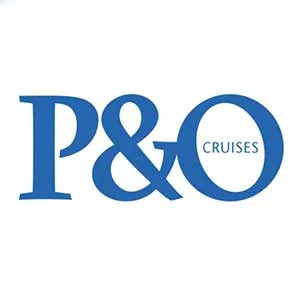 P&O Cruises is one of the largest and most popular holiday cruise company. Passengers travel in luxury to destinations in New Zealand, the Pacific Islands, Papua New Guinea, Asia, and Australia. P&O Cruises is credited with being the first company in the world to imagine holiday cruises in the 19th century, offering 'excursions' on mailing ships that left for the Mediterranean from England.
P&O Cruises sales July 2020
---
[/fin_accordion] [/fin_accordions]
Where can I go with P&O Cruises?
Australia
Cambodia
Cook Islands
East Timor
Indonesia
Malaysia
New Caledonia
New Zealand
Papua New Guinea
Samoa
Singapore
Solomon Islands
Thailand
Vanuatu
---
P&O Cruises Review | Pros and Cons
Pros
P&O Cruises allows you to see the world without having to leave your worldly comforts behind. All ships are equipped with world class dining and entertainment facilities and offer extra services such as babysitting, yoga classes, and spas.
Rooms are equipped with telephones, TVs, air conditioning, fridges and personal en-suites. Suites have separate living areas.
P&O Cruises employ highly skilled and well-trained staff in every area of the cruise program – from chefs to tour guides – so you know you're always in the hands of professionals.
Care and support for passengers with special needs is available.
Cons
If your plans change, make sure you tell P&O Cruises as soon as possible. Cancellations made less than 14 days before departure will be charged the full reservation amount.
---
How much luggage can I bring on my P&O Cruise?
P&O recommends that each passenger bring no more than two bags on board with them, with each bag being no larger than 140 x 60 x 40cm and no heavier than 32kg. If you're cruising from home, that's fine. But if there are flights involved with your cruise, don't forget that your luggage must comply with the rules of your air flight.
---
Do I need travel insurance for my P&O Cruise?
Cruises aren't always covered by standard travel insurance policies, so we'd recommend reading P&O's guidelines to make sure you're getting the right level of cover.
How much money do I need for my P&O Cruise?
Most things have already been taken care of before you even set sail (room, board etc.). All you really need to consider is how much money you'll be spending on activities. How much you bring will depend on what you plan to do while on the ship and what package you've purchased. When onboard, you won't have to bring cash with you as every passenger is provided with a personalised Cruise Card, which you can settle at the end of the cruise using your credit or debit card. It's important to know that at the end of each day onboard, pre-authorisations are made to your account on the amounts you've purchased. These are not actual charges, but holds to ensure that you have sufficient funds to pay off your final bill. At the end of the cruise, you'll be charged the full amount in one transaction.
---
How does P&O Cruises booking confirmation work?
Once you've made your booking, you'll need to pay a deposit to confirm your reservation. The deposit must be received by P&O Cruises within three days of making the reservation, or your booking will be cancelled. The final payment must be made 75 days before departure (unless you've booked a minute deal).
---
What forms of payment does P&O Cruises accept?
You can pay for your cruise with:
Visa
Mastercard
American Express
Diners Club
BPay
Any extras you would like to purchase onboard can be paid for with cash or card.
---
How do I cancel or alter my P&O booking?
If you'd like to cancel your booking, or make changes once you've booked, you can do so by logging into your account on the P&O cruises website. You can also contact customer service by phone. Cancellation fees may apply, and the amount for this will vary depending on how many days prior to departure the cancellation is made. Check with P&O Cruises if you're not sure.
---
Images: P&O Cruises