Stadium Finance Personal Loans
Borrow up to $100,000 from a company that is 'committed to making your finance experience a great one'.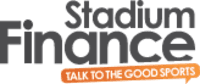 While predominantly a Christchurch-based vehicle finance company, Stadium Finance also provides personal loans to customers throughout New Zealand. This provider assesses applications and negotiates loan terms with a network of lenders including Marac, UDC, Oxford Finance and Nelson Building Society.
With access to different lenders, Stadium Finance takes away the hassle of speaking to different companies as its staff use their wealth of financial experience to find you the best deal to suit your financial situation.
Read on to find out more about Stadium Finance personal loans and how you can apply.
Features and benefits of a Stadium Finance loan
Varying interest rates – Interest rates range from 9.95% to 19.95% and are calculated based on factors such as your credit history, income, financial commitments, loan term and amount borrowed.If you have a good credit history, then you may be rewarded with a lower interest rate.
Decision within 24 hours – Once you've applied, you'll find out if your loan has been approved within 24 hours. In some cases, it's possible to get an answer in just a few hours.
Payout within 24 hours – Once your loan agreement papers have been signed, you'll have the funds in your account within 24 hours or directly to a vendor. Same-day payouts are also possible.
Flexible loan terms – Choose the loan term that suits you from 12 to five years and take advantage of flexible payment options so you can manage your money.
Hardship variation – If there comes a time during your loan term that you are unable to meet your payments, you can apply for hardship variation. This means that your loan payments may be put on hold or the amount reduced.
How to apply for a loan from Stadium Finance
To decide that a Stadium Finance personal loan is right for you, make sure to check the terms and possible interest rates against other comparable lenders. If you're ready to apply, you can complete an application form on the Stadium Finance website as long as you are at least 18 years of age and are a New Zealand resident.
Information and documentation
When you fill in your application form you'll be asked to provide your personal information, where you live, employment and income details and how much you want to borrow. You will also need to verify your identity, address and income so be ready to supply these when a Stadium Finance team member contacts you to progress your application.
What other products does Stadium Finance offer?
Credit Contract Indemnity – This insurance covers your loan repayments if you are unable to meet them due to illness, injury, redundancy, bankruptcy or death.
Guaranteed Asset Protection Insurance – If your asset is written off or stolen while you are still paying your loan off and the insurance payout is less than what you owe, this insurance will cover the shortfall.
Stadium Finance Limited is registered with the Registrar of Financial Service Providers. Their registration number is FSP211985.
Read more on this topic