This article contains links to products or services from one or more of our advertisers or partners. We may receive a commission when you click or make a purchase using our site. Learn more about how we make money.
QuickLoans Personal Loans
Need personal loan advice from Kiwis? Consider QuickLoans for your financial needs, from quick cash, car loans and debt consolidation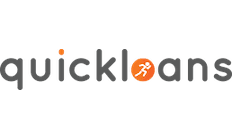 QuickLoans (part of Admiral Finance Limited) was established in 2003 and prides itself on providing friendly, individualised advice to its customers.
With credit on offer from $1,000 to $20,000, you will receive an answer to your inquiry within 60 minutes (during business hours), and QuickLoans can fund many loans the same day. All credit on offer is in the form of secured loans, so you must be able to provide some collateral, e.g. property, vehicles or electronic goods.
Compare personal loans from QuickLoans
Types of loans from QuickLoans
Personal loans. You can borrow up to $20,000 with a QuickLoans Personal Loan, with terms from 6 months to 4 years (if secured against, for example, a vehicle) or 5 years (if secured against land or property). The company wants borrowers to able to be able to repay their loan comfortably, so will look into your circumstances carefully. QuickLoans offers competitive rates with annual interest rates of between 9.95% - 23.95%. The interest rate you will pay depends on your credit rating or whether you can provide collateral for the loan.
Cash loans. If you are in need of cash a little more quickly you can apply for a cash loan of up to $20,000 and receive the money in your account within 24 hours. It only takes five minutes to apply online, or alternatively, if you live in Christchurch and can visit QuickLoans' office in Riccarton, you can even walk out with the money in your hand. Don't let the fact that lenders have refused your credit in the past put you off, as they may still be able to help.
Car loans. Apply for pre-approval today for a car loan and you will be fully prepared to purchase your ideal vehicle. QuickLoans provides finance for the following vehicle types: family cars, light trucks and vans, caravans, taxis, motorbikes, jet-skis and more. Vehicles ideally need to be less than 13 years old.
Consolidation loans. Is the stress of all those separate debts building up? QuickLoans provides trustworthy advice from registered financial advisors. The company aims to provide you with an answer within 90 minutes and will help you consolidate your debt into one manageable amount.
Second mortgage. Depending on your circumstances, releasing the equity in your home may be a sensible thing to do. Whether you need the money to refurbish your home, to add value to your property, or pay off a high-interest loan.
Business loans. QuickLoans can also help you grow your business, whether you need cash to purchase a new piece of equipment, pay a supplier, or an unexpected tax bill lands on your desk. QuickLoans is proud of its history of helping New Zealand small businesses, particularly in the South Island.
Bridging loans. You can get up to $20,000 in the form of a bridging loan if, for example, you need finance until you receive money from a customer, or maybe you have found your ideal next home but have yet to sell your property.
Features of a QuickLoans Personal Loan
Here are the main features you should think about when considering a loan:
Fast online service. If you prefer to apply for your loan online, QuickLoans can facilitate this. The application form only takes five minutes to complete, and you will be notified within the hour whether you have received approval or not (within business hours). If you prefer the human touch, then you can call the office on 0800 200 275 (free call within New Zealand) between 8am and 5pm, Monday to Friday.
In-branch service. If you live in or around Riccarton, you can visit the office and upon approval walk out with cash in hand.
The variety of loans. QuickLoans offer a loan type to meet a range of financial needs from car loans to bridging loans. They provide amounts between $1,000 and $20,000, with interest rates of between 9.95% - 23.95%.
Flexible loan repayments. You can choose between weekly, fortnightly or monthly repayments. If you secure your loan against, for example, a car, you can choose up to four years to repay the loan. If you secure it against property or land, then you can choose up to 5 years.
Free early repayment. If you repay your loan early, you will not attract any penalties.
Loan top-ups. When you build up a good repayment history with QuickLoans, (typically three months), you may qualify for a loan top-up if you require it.
Rewards for referrals. If you refer a customer to QuickLoans, you will receive a $50 credit to your account. If the customer gains approval for the loan and then proceeds to draw on the money they too will receive a $50 credit.
How to apply for a loan with QuickLoans
Once you decide which QuickLoans product is right for your situation and compare it with other provider's products, click the green "Go to Site" button in the table above to start the online application process.
Eligibility Requirements
Minimum age. You must be 21 years and over (or have a guarantor who is).
Residency requirements. New Zealand citizen or a permanent resident. QuickLoans will also consider you if you have a guarantor who has residency or citizenship.
Employment status. QuickLoans is more concerned with whether you can afford to repay the loan and the collateral on offer, so you will still be considered if you are unemployed. You will also be considered if you work part-time or are self-employed.
Credit history. You don't need to have the perfect credit score to apply for a loan, as QuickLoans is interested in your ability to afford the credit comfortably. The company can't lend to someone who is bankrupt or has recently filed a No Asset Procedure.
Necessary documentation
Income confirmation. Confirmation needs to be in the form of bank statements or a recent payslip.
Proof of address. This proof could be in the form of a recent utility bill.
Proof of identification. You will need to provide some form of current ID, eg, passport or driver's licence.
Current phone number. Either a cell phone number or a landline.
Registration number of the vehicle. If you are going to use your car as collateral, you will need to supply registration details.
---
QuickLoans is trading under Admiral Finance Limited and is registered with the Registrar of Financial Service Providers. Their registration number is FSP 9421.
---
More guides on Finder