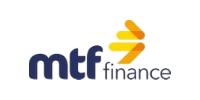 Finder is committed to editorial independence. While we receive compensation when you click links to partners, they do not influence our content.
MTF Finance loans
Borrow from $2,000 to $500,000 for a new vehicle, a holiday or renovations with a secured loan from MTF Finance.
MTF Finance has been providing loans to Kiwis for 50 years and has loan options available for both personal and business use. This lender has a team of financial experts that are dedicated to listening to customer's needs, finding the right loan solution, and guiding applicants through a smooth and supportive borrowing process.
Loans from MTF Finance are secured, so whether you want to borrow as little as $2,000 or as much as $500,000, you will need an asset to use as security.
Interest rates are personalised based on factors such as your credit history, and you can choose a loan term that suits, up to 60 months.
If you are looking for a personal or vehicle loan, read on to learn more about what this lender has to offer.
Types of loans from MTF Finance
Whatever you need funds for, MTF Finance will work with you to find a loan that suits. It will tailor repayments and find the best interest rate, plus help you work out what you can use as security.
Car loans
MTF Finance provides loans for cars, motorcycles, boats, caravans, jet skis and motor homes. You can borrow an amount from $2,000 as long as you are able to meet the repayments, and your new purchase can be used as security against the loan.
Motorcycle loans
You can borrow from $2,000 with an MTF Finance motorcycle loan.
Personal loans
You can use an MTF Finance personal loan for a range of reasons including home renovations, a holiday or to buy new appliances. Loans are secured, so you may be able to borrow from $2,000 to $500,000 if you have an asset to put up as collateral.
MTF Finance also provides business loans under the same conditions as those loans listed here.
Features and benefits of a loan from MTF Finance
Loan amount. Borrow from $2,000 to $500,000 if you are able to make repayments and have an asset to use as security.
Personalised interest rates. MTF Finance rewards customers that have a good to excellent credit rating with lower interest rates.
Flexible loan terms. You can take out a loan for a term of between 3 and 60 months and make repayments weekly, fortnightly or monthly.
Same day approvals. When you apply online, MTF Finance aims to give you a response on the same day.
Optional Payment Waiver. Payment Waiver covers your repayments when an unexpected life event means that you can't. MTF Finance also provides Mechanical Breakdown Insurance for cars and motorbikes.
Vehicle search. If you need help finding a new vehicle, you can contact one of the MTF Finance approved vehicle dealers around the country.
Customer service. MTF Finance will work with you to find the right option to suit your circumstances. You'll always get honest advice and the support you need during the loan process.
How much does a loan cost?
When you are looking at the cost of an MTF Finance loan, there are fees and interest to take into account. You can also opt for Payment Waiver an add on that covers your repayments, or Mechanical Breakdown Insurance if you are taking out a loan for a car or motorbike.
Interest
The interest rate for MTF Finance loans ranges from 11.35% - 23.35% p.a. When you apply, you will be allocated an interest rate based on your credit report and other factors. Interest rates are fixed for the duration of the loan.
For example, you may be eligible for an interest rate of 10.5% p.a. if you have an excellent credit rating. This will increase to around 14.20% p.a. if you have a good credit rating, and even higher to 18.20% p.a. for a not so good credit rating.
Fees
All MTF Finance loans have upfront and ongoing fees including:
Establishment fee of up to Up to $376
Personal Property Securities Register fee of $10.35
Monthly maintenance fee of up to $8.50
If you decide to pay your loan off sooner than the final payment due date, a $28 early repayment fee will be charged.
Penalty interest is charged if you default on your loan.
You can get an estimate on how much your loan will cost over various loan terms by using the loan calculator on the MTF Finance website.
This calculator includes interest and fees, but keep in mind that it uses an example interest rate of 14.20% p.a. The total cost of your loan may be higher or lower depending on your personal interest rate.
Payment Waiver
Payment Waiver is an option that you can add to your loan. If an unexpected life event occurs and you are unable to meet your repayments, they will be waived if your claim is approved.
Payment Waiver provides cover in the event of redundancy, disablement, terminal illness, death and bankruptcy for the self-employed. The cost varies depending on the size of the loan but you can request a quote during the application process.
Mechanical Breakdown Insurance
If you are taking out a loan to purchase a car or motorcycle, you can add Mechanical Breakdown Insurance. This covers electrical and mechanical problems and also includes AA Roadservice.
The cost of Mechanical Breakdown Insurance will depend on the value and type of vehicle. Instead of paying the entire cost upfront, the premium is spread over your loan term.
How to apply for a loan from MTF Finance
Before applying for an MTF Finance loan, make sure that you understand the terms and features and have compared against other similar loans.
You can start your application by clicking on the 'Apply now' button on the MTF Finance website. After confirming that you meet the eligibility criteria, you will be asked which type of loan you need, how much you want to borrow, the loan term and suitable payment frequency.
MTF Finance will then provide an estimate of how much your repayments will be including interest and fees.
If you are happy with the estimated cost, you can proceed with your application. Once you have filled in all the required information online, your details will be forwarded to the closest MTF Finance branch.
If you are not comfortable applying online or would like to speak to someone in person, you can visit an MTF Finance branch.
Eligibility requirements
Be at least 18 years of age
Be a New Zealand citizen, permanent resident or hold a work visa
Have a regular source of income
Information and documentation
In your application, you will need to provide information about your income, assets and liabilities.
You will also need to supply:
A valid New Zealand driver's licence
Proof of address
Bank statements showing the last 90 days
Details of the asset you will use as security
If you apply online, you can often get an answer on the same day. Applying in person with all required documents may mean getting an answer within one hour.