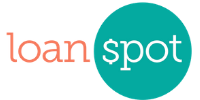 Finder is committed to editorial independence. While we receive compensation when you click links to partners, they do not influence our content.
LoanSpot loans
Thanks to strong relationships with trusted lenders, LoanSpot can find the right loan agreement to suit your needs.
LoanSpot has been in the loan brokerage business for over 10 years and prides itself on being 'fast, fuss-free and friendly'. Utilising the services of many reputable New Zealand lenders, LoanSpot is able to find the best loan agreement with consideration for the long term so that you are comfortably able to meet your repayment obligations without added stress.
By using a broker such as LoanSpot, you can have a personal lending expert review your circumstances and match you with the right lender to suit your financial situation, saving you time and unnecessary credit checks.
Read on to find out more about what this provider has to offer and how you can apply for a LoanSpot Secured Personal Loan.
Features and benefits of a LoanSpot loan
Get the right loan for your needs. LoanSpot does all the hard work for you and works with its lenders to find the right loan agreement to suit your individual circumstances.
Fast processing time. Loans can be approved within three hours, and if documents are signed before 12pm you can get the funds the same day.
Competitive interest rates. Fixed interest rates start at 7.95% and are determined by your income, credit history, loan term and amount, and other financial commitments.
Responsible lending. Your LoanSpot consultant will assess your situation and ensure that your loan terms fit in with your budget.
Flexible payments. Weekly, fortnightly or monthly repayment options are available so you can work out a schedule to suit when you receive your salary or wages.
Friendly customer service. The LoanSpot team are there to assist with any queries both before and after you have applied for a loan. You can contact them by phone or use the live chat service on the website.
Trusted lenders. LoanSpot works with trusted lenders including Marac, Latitude Financial Services, Avanti Finance and Heartland Bank.
Types of loans LoanSpot offers
Holiday loans. If you're planning a dream holiday or have a special event overseas but don't have the funds to book just yet, a personal loan can cover the cost of your tickets, hotels and activities.
Marine loans. LoanSpot provides loans for Kiwis who want to get out on the water with their very own boat or yacht.
Wedding loans. Weddings can be expensive by the time you factor in venue hire, catering, entertainment and the perfect dress. A loan from LoanSpot can top up your wedding fund so you have one less thing to worry about.
Debt consolidation. When you have a few different debts with various repayments and interest rates it can be hard to stay on top of your finances. By consolidating your debts together you have only one provider and one repayment to think about, plus, you may save money on interest and fees in the long run.
Vehicle finance. Shopping for a new car? Get pre-approved finance so you can shop with confidence.
Other personal projects and situations. LoanSpot loans can also be used for things like renovation projects, paying for university tuition, medical bills and updating your home entertainment system.
How to apply for a loan from LoanSpot
If you're ready to apply for a LoanSpot Secured Personal Loan, make sure that you have checked the terms against other comparable lenders in the table below. While you will not know the exact interest rate that you can get until you apply, you can use the loan calculator on the LoanSpot website to find out repayment amounts for different scenarios. You can then complete your application online by clicking on the Get Started button on the LoanSpot website.
Eligibility requirements
You must be at least 18 years of age to apply.
Must be an NZ citizen or permanent resident.
Must have an income of at least $400 per week.
Information and documentation
When you fill in the application form online, you will be asked to provide the following:
Personal details including marital status and if you have any dependents
Your living situation and how much you pay for mortgage or rent
Driver's licence type and number
Employment details and income
Assets and liabilities
You can also enter your bank account details for faster processing
Once you have submitted your application, you can expect to receive a call within 60 minutes during business hours in most cases to discuss your loan. You may be asked to provide additional documentation including a copy of your driver's licence, bank statements or payslips before your loan can be approved.
Compare alternative personal loans