Finder is committed to editorial independence. While we receive compensation when you click links to partners, they do not influence our content.
Heartland Bank Personal Loans
Discover the personal loans on offer at Heartland Bank, with loans from $2,000 through to $50,000. You could qualify for a repayment period of up to five years.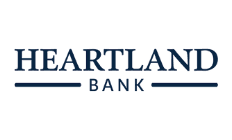 Heartland Bank can assist you with a personal loan for variety of needs, whether it's for travel, education or home renovation. You can also consolidate debts with a Heartland Bank loan, and even apply for a loan to finance a car or a boat.
Created in 2011 after four established New Zealand financial institutions merged, Heartland Bank is headquartered in Auckland and now offers national coverage for its financial products.
Finder NZ does not currently have access to this personal loan. Please review the loan details, application criteria and terms and conditions on the lender website if you are considering applying for this loan.
Types of personal loans from Heartland Bank
Here are some of your borrowing options at Heartland Bank, but you can borrow for almost any purpose as long as you meet eligibility criteria.
Personal loan. At Heartland Bank, you can apply for loans up to $50,000 with a minimum loan size of $2,000. The bank will set an interest rate that fits your circumstances, with attractive rates on offer for applicants with an excellent credit file. Repay over up to five years.
Car and boat loan. Car and boat loans are also available at Heartland Bank, and the maximum loan size of $50,000 is enough to finance a wide choice of vehicles. You can also finance a cheaper, used vehicle as the bank offers loans starting at $5,000 with a repayment period of as little as one year.
Debt consolidation. If you have outstanding debts with high interest rates you may want to consider a debt consolidation loan from Heartland Bank as you could qualify for an interest rate which is lower than your existing interest costs. This means you can save on servicing your debt.
Features of a Heartland Bank personal loan
You could enjoy the following features if you apply successfully for a Heartland Bank loan:
Rates matched to you. Heartland Bank charges an individualised interest rate based on your personal profile. The amount you want to borrow, your credit file and your ability to repay will all be evaluated to set a personalised interest rate.
Choice of term. Loans are available for terms that range from one year through to five years and you can choose a term that results in payments that fit your budget.
Small or large loans. You can apply for a loan of almost any size, with the smallest loans on offer starting at $2,000 while eligible applicants can borrow up to $50,000.
What other products does Heartland Bank offer?
Look out for the following products and services on offer from Heartland Bank:
Savings accounts. You can save and earn a solid interest rate with Heartland Bank. Choose a term deposit if you want to earn more interest on your savings.
Reverse mortgage. If you are over 60 you can apply to borrow against the equity in your home, with loans only repaid once you sell your house.
Business loans. At Heartland Bank you can apply for a loan for your business including financing for plant and equipment, and vehicles such as trucks and trailers.
Rural loans. Get assistance with seasonal requirements, plus other needs such as livestock financing when you apply for a loan at Heartland Bank.
How to apply for a personal loan from Heartland Bank
Click the green "Go to Site" button to start your application. Always compare the terms you can get at Heartland Bank with the terms on offer at other lenders.
Eligibility requirements
Age requirement. You must be 18 or over to apply.
Residency. Permanent residents and citizens of New Zealand can apply.
Income. No minimum income requirement is specified by the bank, but you need to be able to demonstrate that you can repay your loan.
Credit history. Your credit history should be free of recent bankruptcy and default.
Necessary documents and information
ID. Proof of ID such as a New Zealand passport or a New Zealand driving license will be required.
Income. To evaluate your ability to repay your loan Heartland Bank would require confirmation of your income, such as salary slips or your tax return.
Compare alternative personal loans in New Zealand
More guides on Finder