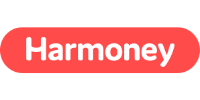 Finder is committed to editorial independence. While we receive compensation when you click links to partners, they do not influence our content.
Harmoney loans
Apply online for a loan up to $70,000, with personalised rates starting at 6.99% p.a.
One of the largest and most trusted non-bank lenders in New Zealand and across the ditch, Harmoney provides unsecured loans with personalised fixed interest rates starting from 6.99% p.a. Over 50,000 Kiwis and Australians have been approved for Harmoney loans, and the award-winning online platform makes the borrower experience simple, fair and reliable.
The application and lending process is completed entirely online and 99% of approved loans are funded within 24 hours. You can obtain a quote before making a full application, with 60 days to decide if you want to proceed.
When you apply, you are assigned a credit grade that determines the interest rate for your loan. If you have a very good or excellent credit score and are in good financial standing, you may be allocated a lower interest rate and pay less over the life of your loan.
You can borrow up to $70,000 for a period of 3, 5 or 7 years, and you won't be charged early repayment fees if you decide to pay back your loan before end of your loan term.
Compare Harmoney loans
Types of personal loans from Harmoney
Harmoney loans are suitable for many different purposes. Here are the types of personal loans you can apply for:
Personal loan. Use Harmoney to apply for a personal loan ranging from $2,000 to $70,000. There is no charge for repaying your loan early and you will get a personalised interest rate that is unique to your circumstances.
Car loan. Harmoney loans are suitable for buying a new or used car. Loan terms can be set at 3, 5 or 7 years plus the option to repay early without a penalty makes a Harmoney car loan a flexible alternative to mainstream vehicle financing.
Home improvement loan. If you are looking to invest in your home with home improvements, Harmoney loans can be awarded at very attractive rates.
Business loans Harmoney also offers loans to businesses at the same rates as its personal loans rates.
Debt consolidation. You can apply for a loan via Harmoney for the purpose of consolidating your debts. If you successfully apply, you may be offered an interest rate which is lower than your existing debts. This can reduce the total cost of your debt.
Features of Harmoney loans
Unsecured loans. Harmoney loans are unsecured, which means you do not need to offer an asset as collateral for your loan. This feature is useful if you do not own a home or a car.
Personalised interest rate. The rate you are offered on your Harmoney personal loan is tailored to your individual ability to repay, and your individual credit risk profile.
Loan term. You can choose a loan term of 3, 5 or 7 years, with weekly, fortnightly or monthly repayments.
Flexible loan amount. Harmoney loans are suited to different borrowing requirements, with the minimum loan amount starting at only $2,000. You can also borrow for large purchases, with loans capped to a maximum of $70,000.
Completely online. Harmoney loans are managed completely online, so you can apply and receive your funds without leaving home.
No early repayment fee. If you pay off your loan sooner than your loan term, you won't be penalised with early repayment fees.
Top up. Once you have made six consecutive payments towards your loan and your financial situation hasn't changed, you can apply to top up your loan. You may be eligible for a lower interest rate and a higher borrowing limit subject to approval and funding.
Payment Protect. Payment Protect comes with either partial or complete cover to waive payments in the event of your death, terminal illness, disability or redundancy. (Payment Protect is no longer available for new loans from 1 April 2020).
Loan variations. If you are experiencing financial hardship, you can contact Harmoney to request a variation of your loan terms.
How much do Harmoney loans cost?
You can use the personal loan calculator on the Harmoney website to work out how much your repayments and total cost of your loan will be, based on your credit history, loan amount and loan term. Here's a summary of what you can expect to pay:
Interest
The amount of interest you will pay is determined on the personalised interest rate assigned to you when you apply. Fixed interest rates range from 6.99% - 19.99% p.a. and are based on your risk grade.
If you have a very good or excellent credit score, you may be allocated a rate on the lower end of the scale. You can find out how to check your credit score in our credit report guide.
Fees
An establishment fee of $150 is charged for all loan sizes.
There are no ongoing maintenance fees with Harmoney loans that are often charged by other lenders, but if you miss a payment, extra charges will be added to your account. A $15 fee applies for dishonoured payments, and if your account goes into arrears, you will encounter overdue fees. An overdue fee of $20 will be charged on the 6th, 36th, 66th, 96th and 120th day after your missed payment, and is applicable to any payment missed or not paid in full.
How to apply for a loan from Harmoney
Before applying for a Harmoney personal loan, compare rates, fees and terms with other lenders. You should also check that you meet the eligibility requirements and have the necessary documentation. You can start your application by clicking 'Apply Now' on the Harmoney website.
Eligibility requirements
Be at least 18 years of age
Be a New Zealand citizen or permanent resident
There is no explicit minimum income requirement, but Harmoney will evaluate your income level to decide whether you are able to afford a personal loan.
Necessary documents and information
A New Zealand driver's licence or passport
Bank statements for the last three months
To evaluate your ability to repay your loan, you will need to declare your assets, liabilities and regular expenses
Once you have submitted your application, Harmoney will send you a quote outlining your borrowing limit, interest rate and repayment schedule.
How can I increase my chance of approval?
It's difficult to know if you will be approved for a loan before you apply, but there are steps you can take to give you the best chance of Harmoney saying yes to your application:
Get a copy of your credit report and carefully check the information. Are there any negative listings that are incorrect? How does your credit score look? You can find out how to check your credit report and improve your credit score in our credit file guide.
If you have other debts, try to pay as much off of these as you can before applying, unless you are taking out a loan for debt consolidation. Lenders are often hesitant to lend to people with multiple large debts as you are deemed more of a risk.
Consider how much you want to borrow and only apply for the amount you need. Larger loans are riskier for the lender so keep the amount as low as you can.
Make a list of all of your expenses, living costs and debt repayments. Work out how much money you have left over after these are paid for and if you truly can afford to make loan repayments. If Harmoney can't clearly see that you are able to do so, your loan application is likely to be rejected.
Be honest in your loan application and make sure you complete all details correctly. This will speed up the process and ensure that you are not declined for providing misleading information.
---
Harmoney Limited is registered with the Registrar of Financial Service Providers. The registration number is FSP373486.
---