Finder is committed to editorial independence. While we receive compensation when you click links to partners, they do not influence our content.
Fair City Finance Personal Loans
Apply with Fair City Finance to get approval and funds in your account within 90 minutes, including loans suitable for vehicle finance, home renovations and more.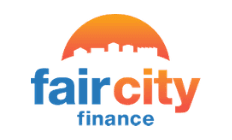 You can get a cash loan for a variety of purposes from Fair City Finance. With loans ranging from $500 all the way to $20,000, you can find a suitable loan to finance a new car, to pay for home improvement or to pay for a holiday. You can repay your loan over a period of up to four years.
The company established to serve Canterbury and surrounds now offers flexible personal loans to customers throughout New Zealand, including an easy online application process and cash in your account on the same day. All Fair City personal loans are secured by an asset, so you can only apply if you have suitable personal property to pledge as collateral.
Finder NZ does not currently have access to this personal loan. Please review the loan details, application criteria and terms and conditions on the lender website if you are considering applying for this loan.
Types of personal loans from Fair City Finance
These are the main types of personal loans you can apply for at Fair City Finance.
Secured personal loans. With Fair City Finance, you can borrow between $500 and $20,000 for any purpose and repay your loan over a period of up to four years. The lender will assess your ability to repay and set a maximum loan limit, and an interest rate.
Vehicle financing. You can finance the purchase of a vehicle of up to $20,000 with a loan from Fair City Finance. The lender will also accept the vehicle itself as a contribution to the collateral required to take out the secured loan.
Debt consolidation. If you currently have several loans and other debts at high interest rates, it may be worth looking into what this lender can offer. You may be able to reduce your interest charges, and reduce many individual monthly payments into a single monthly repayment.
Features of a Fair City Finance personal loan
Here are the main features you should keep in mind when you are thinking about a loan from Fair City Finance.
Fast applications. You can get your loan funds in as little as 90 minutes after you've been approved for a loan. However, more complex loans, including those where you pledge multiple items as collateral, can take longer to process.
Fixed interest rates. The lender assesses your credit history and sets an interest rate specific to your ability to repay. Interest rates are fixed throughout the term of the loan, so you can manage your finances around a fixed monthly repayment.
Flexible loan amounts. Borrow as little or as much as you want; you can get a loan from $500 through to $20,000 as long as you meet the lending criteria.
Loans for any purpose. A Fair City Finance loan can be used for any purpose, including financing your home renovations, paying for a holiday abroad or helping you gain another qualification.
How to apply for a personal loan from Fair City Finance
Compare the interest rates and terms on offer from Fair City Finance with other sources of loans in New Zealand.
Eligibility requirements
Age. You can apply if you are 18 or over.
Residency. You can apply if you are resident in New Zealand.
Credit history. Fair City Finance will consider your credit history and will only approve you if you reliably meet your borrowing obligations.
Necessary documents and information
Proof of identification. You can provide either a New Zealand passport or a New Zealand driving licence.
Income and employment. The application form will require full details of your income and your current employment situation.
Details of assets. If you own a home, include details of the value of your home, including your mortgage balance. You can also include details of your car if you are a car owner.
Bank statements. You can speed up your application if you upload electronic copies of your bank statements once you've completed the application form.
Compare personal loans
More guides on Finder