ASB Personal Loans
Review the personal loan options on offer at ASB, with top features including zero penalties for early repayment and attractive interest rates.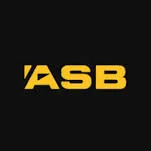 Founded in 1847 as the Auckland Savings Bank, ASB offers a range of personal loans which can be used for almost any purpose, including paying for travel arrangements and for funding your education.
With attractive starting rates and loan terms of up to 7 years, an ASB loan could be a good choice to finance the purchase of an asset or for home improvements. The bank offers loans with shorter terms too, so you can borrow as little as $2,000 and pay it back within 6 months if you want to. There's no early repayment penalty.
Finder NZ does not currently have access to this personal loan. Please review the loan details, application criteria and terms and conditions on the lender website if you are considering applying for this loan.
Types of personal loans from ASB
The bank offers a comprehensive range of personal lending products, including:
Secured personal loans. Enjoy a lower interest rate when you opt for a secured personal loan. A secured loan requires you to pledge an asset as collateral which the bank can use to recover an unpaid loan. Secured loans with ASB carry a one-time $25 security registration fee and are available from $20,000 and up.
Unsecured personal loans. Your unsecured loan from ASB can be approved in as little as 24 hours. Borrow from $2,000 up and repay your loan in anything from six months to seven years, subject to the bank's lending criteria. Unsecured personal loans can be used for almost any purpose.
Car loans. ASB offers financing for both new and used cars and offers loans with a term of up to 7 years. Car loans can be approved within 24 hours too, and you can make extra repayments at any time without charges or fees – handy if you want to sell your car later on.
Debt consolidation. Consolidate your debts into a single loan with ASB so that, depending on your credit profile, you may be able to reduce the overall amount of interest you pay.
Transaction account overdraft. Get some headroom for unexpected expenses with an overdraft at ASB, borrowing as little as $100. Pre-arranged and secured overdrafts carry lower fees, but there's a $25 establishment fee for a new overdraft.
Features of an ASB personal loan
ASB personal loans have all the essential features, including flexibility on repayment periods and early repayment.
Loan sizes. Borrow as little or as much as you need, with personal loans from $2,000 and up. You can repay your loan over an extended period of up to 7 years, or in as little as 6 months.
Repay early without penalty. You can reduce the interest on your ASB personal loan by repaying your loan earlier. Plus, you won't be penalised for early repayment. Simply pay more than your monthly instalment to reduce your future interest charges.
Lower rates on secured loans. ASB charges a lower rate if your personal loan is secured against an asset, such as a car or motorbike. Secured loans are available on amounts of $20,000 and up.
Loan top-ups. You can top up an existing ASB loan, subject to the bank's lending criteria. With an ASB loan you can borrow a further amount without the need to take out a new loan. Just apply online with ASB's FastNet Classic Internet Banking service to top up your existing loan.
Fast approval and pay-out. Loans can be approved within 24 hours, and the bank will attempt to pay out the amount you borrowed within 48 hours, subject to your timely return of the loan documents.
What other products does ASB offer?
ASB is a full-service consumer and business bank, offering a range of other financial products, including:
Bank accounts. Choose from savings and everyday accounts at ASB, including a range of ways to make payments such as online banking and a debit card. The bank features products suited to tertiary students and graduates too.
Credit cards. There is a wide range of credit card products on offer at ASB, including cards that reduce the costs of keeping a credit card account and cards which provide rewards whenever you pay with your credit card.
Savings and investment. Saving is easy at ASB, with plenty of choices amongst products including a KiwiSaver account, term deposits as well as other investment options including share trading.
Insurance products. The bank offers various insurance products, including home and car insurance plus life and health insurance. The bank also covers travel and business insurance requirements.
Foreign exchange. ASB can help you with your forex needs, including instant access to currencies at any ASB branch in New Zealand. You can also make online payments to overseas bank accounts via FastNet Classic online banking.
How to apply for a personal loan from ASB
You get good rates and a range of options at ASB, but compare what is on offer at other New Zealand lenders. When you're ready to apply, click the green "Go to site" button.
Eligibility requirements
Age requirement. Minimum age of 18 to apply.
Residency. Citizens and permanent residents of New Zealand can apply.
Minimum income. ASB requires a minimum income of $20,000 p.a.
Credit history. You need a credit record free of default and bankruptcy to apply.
Necessary documents and information
Photo ID. Valid photo ID such as your passport will be required if you're not currently an ASB customer.
Proof of address. Applicants new to ASB will also need to provide proof of address, such as a utility bill.
Income and expenses. You will be required to detail your current income as well as any regular expenses such as rent or mortgage payments.
Assets and debts. The ASB application form will also require you to complete full details of your assets such as your home or investments, as well as debts including credit cards and other loans.
Next of kin. Keep ready full details of your next of kin in New Zealand, including address and phone number.
Compare alternative personal loans in New Zealand
Read more on this topic