ANZ Personal Loans
You don't need to be an existing customer to apply for an ANZ personal loan. Borrow up to $40,000 with a competitive interest rate of 12.90%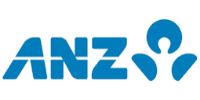 Based on profits and assets, ANZ is one of New Zealand's largest companies and nearly one in two Kiwis has some kind of financial relationship with its brands. As well as the personal and banking services that you'll find at its retail branches, there is also ANZ Investments, UDC Finance and Bonus Bonds, with over 9,000 employees throughout the country.
Due to being such a large corporation, ANZ takes corporate responsibility seriously and is committed to assisting Kiwis with their financial goals.
With flexible repayment options and the ability to choose a loan term of 6 months to 7 years, ANZ personal loans are worth considering if you need an amount between $3,000 and $40,000.
Finder NZ does not currently have access to this personal loan. Please review the loan details, application criteria and terms and conditions on the lender website if you are considering applying for this loan.
Compare personal loans from ANZ
Features and benefits of an ANZ loan
Flexible repayments. You can choose to make your repayments weekly, fortnightly or monthly so that they tie in with your payday.
Same day approvals. It's possible to get your loan approved and money in your account on the same day as long as you complete your application in an ANZ branch before noon Monday to Friday. If you apply online, funds are usually deposited within 48 hours if approved.
Additional payments. You can make additional payments or pay your loan off early without being charged any additional fees.
Choose your loan term. With loan terms of between 6 months and 7 years, you can choose the period that suits the repayment amount you can afford to pay.
Joint applicants Joint applicants can apply for ANZ personal loans.
Tertiary student benefit. If you are a tertiary student with an ANZ Jumpstart account, your loan application fee is waived.
What can I use an ANZ personal loan for?
Debt consolidation. If you have a few debts that you are struggling to keep on top of, you can use an ANZ personal loan to consolidate your debts together. This means that you'll only have one repayment to keep track of and you may save on fees and interest.
Home renovations. Looking to make some home improvements? A personal loan can help out so you can get started as soon as possible.
Special events. Weddings and other special events can be expensive, so a personal loan can help with making sure the caterer, entertainment and venue are paid for in advance.
Travel. Planning a dream holiday or cruise? If you don't have the cash now to make your bookings, a personal loan can tide you over while you save.
Vehicle purchase. Before looking for a new car, get approved for a personal loan so that you can shop with confidence.
How to apply for a loan from ANZ
You don't need to be ANZ customer to apply for a personal loan, but make sure to compare options from other lenders and that you meet the eligibility requirements below before making your decision. If you are ready to apply, you can do so online, by calling 0800 837 123, or by visiting an ANZ branch.
Eligibility requirements
Age. Be 18 years or older
Income. Have a regular income and enough money left over to meet loan repayments once expenses are paid.
Residency. Be a NZ citizen or permanent resident. If you're on a work visa, you can still apply as long as there is more than one year left until your visa expires.
Information and documentation
Income and assets. You will need to provide information about the income you receive and any assets you have such as vehicles or property. ANZ may ask you for three months of bank statements to verify your income once you've submitted your application.If you're not an existing ANZ customer, you will be asked for either a payslip or letter from your employer confirming your salary, and self-employed applicants will need copies of their tax return and two years' of accounts.
Debts and expenses. Before you can be approved for an ANZ personal loan, you need to declare any other debts you have and what your monthly expenses are. This is to ensure that you have enough money left over once your financial commitments are paid for to be able to make your loan repayments.
ANZ bank account number. If you have an ANZ bank account number or customer number, you should have this handy.
Identification. You will need to prove your identity with a passport or driver's licence, as well as proof of address. If you apply online and you are a new customer, you will need to take these documents into a branch so that ANZ can verify who you are.
What other products does ANZ offer?
Low rate Visa. If you need less than $3,000 (the minimum loan amount), you can apply for a low-rate Visa credit card.
Overdraft. An overdraft facility can be added to an ANZ everyday account if you meet the eligibility criteria.
Savings accounts. Grow your savings faster with premium interest on the Serious Saver account.
Term deposits. Get a fixed return when you invest a minimum of $10,000 for a term decided by you.
Read more on this topic