AA Finance Personal Loans
The AA offers flexible lending options to cover your borrowing needs including car, boat and motorbike loans – and personal loans, too – with fast approval within one hour.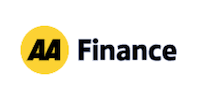 AA Finance has a solid financing facility for those looking to acquire a new vehicle such as a car, boat or motorbike. The AA also offers a flexible personal loan that can be used for any purpose, with repayment stretching up to five years.
It is particularly worth looking into New Zealand's Automobile Association for a loan if you are planning on buying a vehicle, as vehicle financing comes with special offers and features including a three-month payment break. AA members also get a $40 discount on the loan establishment fee.
Finder NZ does not currently have access to this personal loan. Please review the loan details, application criteria and terms and conditions on the lender website if you are considering applying for this loan.
Types of personal loans from AA Finance
AA Finance places special focus on vehicle loans but also offer unsecured personal loans which you can use for any purpose.
Unsecured personal loans. With quick approval within as little as an hour, an AA personal loan can help you pay for a range of expenses including home improvements, holidays and educational fees. Borrow a minimum of $3,000 and pay off your loan through a period of up to 60 months.
Car loans. Get approved within an hour and qualify for affordable interest rates with an AA finance car loan. AA car loans also feature conditional approval so you can present pre-approval to a car's seller, making buying easier.
Motorbike loans. AA Finance can provide you with a loan to buy a motorbike with flexible repayment terms ranging from 12 months to 60 months. Your loan includes a once-off AA Smartfuel discount worth $25 which you can use on your first fill-up.
Boat loans. Look at the AA if you are planning on buying a boat, you could qualify for approval within an hour and borrow $5,000 or more for a period of up to 60 months. There is also an option to skip repayments for up to three months if you need a break to help manage your finances.
Features of an AA Finance personal loan
Loans from the AA are flexible and can be used for a range of requirements. Here are some of the important features of an AA Finance loan:
Fixed interest rates. Interest charges can make up a big proportion of your monthly repayments and increasing interest rates can make budgeting difficult. All AA Finance loans come with a fixed interest rate, so you know what your repayments will be for the life of the loan.
AA members save. AA members stand to save on their loan's establishment fee with a discount of $40 compared to the charge non-members pay.
Three-month payment break. Vehicle finance loans from AA Finance include a payment break feature, where you can forgo your loan repayments for up to three consecutive payments. This can help you cope with unexpected expenses or unforeseen circumstances.
Quick application and approval. You can get approval in as little as one hour when you apply for an AA Finance vehicle loan or personal loan.
What other products does AA Finance offer?
AA Finance is part of the New Zealand Automobile Association, which offers a range of products and services related to driving. One of these is insurance, and AA Insurance covers a wide scope of insurance requirements, including:
Car and vehicle insurance. Whether you need comprehensive insurance for your car or another vehicle or just third party insurance, AA Insurance can supply an online quote plus quick online application.
Home insurance. AA Insurance can cover both building and contents insurance requirements. This includes accidental damage as well as the usual range of home insurance risks including fire, flood and theft.
Life and health insurance. There is a range of life and health-related risks that you can get cover for via AA Insurance including medical expenses, the risk of death and terminal illness plus funeral benefits.
How to apply for a personal loan from AA Finance
You don't need to wait long to get approval for an AA Finance loan. Simply follow the green "Go to Site" link and your application can be approved within an hour or two.
Eligibility requirements
Minimum age. You need to be 18 or over.
New Zealand resident. You must be a New Zealand resident to apply.
Minimum income. AA Finance does not publish a minimum income requirement but will evaluate your ability to repay a loan based on your income, among other factors.
Driver's license. If you are applying for a vehicle loan you will need a valid driver's license.
Credit score. Your credit record will be evaluated to determine whether you are a credit risk.
Necessary documents and information
Personal details. Be ready to supply your full personal details including address, and how long you have lived at that address.
Income and employment. AA Finance will request details on your income and current employer.
Savings, investments, debts. You will need to enter details of your outstanding debts as well as your investments and savings.
Compare alternative personal loans in New Zealand
Read more on this topic