Penny For Your Thoughts: Lisa Dudson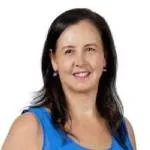 Lisa Dudson
Saturn Advice and Acumen
1. Describe what you do in two to three sentences
I work with people to help them improve their financial situation so they can create more freedom of choice. It might be helping with personal finances or determining a property or investment strategy. I provide confidence, education, knowledge and a sounding board to help people make informed and well-thought-through financial decisions. I also have a service which helps people buy investment properties which has been very popular.
2. What has been your biggest professional milestone to date?
There are lots, but a few standouts are winning the inaugural young financial planner of the year and writing my first book. What trumps it all, is how incredibly rewarding it has been for over 20 years seeing the changes in my clients lives from making good financial decisions.
3. What is your favourite financial book, podcast or blog?
In the early days, one standout was Rich Dad Poor Dad, which was great from the perspective of really understanding what an asset is. Another is the 4-Hour Work Week, which is more of a general book about leverage. I love the philosophy of enjoying the journey of life rather than just focusing on the long-term destination. A recent favourite is The One Thing as it really helps you focus on what is important in our busy world.
4. If you had to invest $2,000, how would you choose to do so?
If it was money I didn't need for a while, I would invest in an international growth managed fund, plan to add to it and hang on for the long term.
5. What financial advice would you give your 20-year-old self?
My advice would be to have goals (which don't necessarily have to be big) and take a step forward every day: learn, work hard, have experiences, develop healthy relationships, spend smartly, invest your money and create a healthy mind and body. Be patient as developing a strong financial position takes time and there will be some temporary challenging times along the way.
---
Penny For Your Thoughts is a weekly profile of a notable money expert within New Zealand. Our interview subjects help Kiwis to better understand their finances and make informed money decisions. See the rest in the series.