Finder is committed to editorial independence. While we receive compensation when you click links to partners, they do not influence our content.
Superloans Short Term Loans Review
If you live in Wellington or the Hawkes Bay, you may be eligible for a short term loan from Superloans.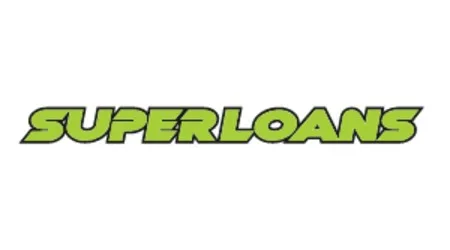 If you live in Wellington or the Hawkes Bay and are looking for a short term loan, Superloans may be able to help. This provider offers Express and Pawn loans, with loans of up to $500 free for first-time customers.
⚠️ Warning: be cautious with short-term loans
If you're experiencing financial hardship and would like to speak to someone for free financial counselling, you can call the MoneyTalks helpline operated by FinCap on 0800 345 123. It is open from 8:00am to 5pm, Monday to Friday and 10am to 2pm Saturday. When comparing short term loans, ensure you take into consideration any fees, charges and rates you may be charged.
Alternatives to short-term loans
Consider these alternatives before applying for a payday loan:
Use online Government resources. The Commerce Commission New Zealand website explains how loans works and what to be aware of when borrowing from a lender.
Payment plans. Talk to your electricity, gas, phone or water provider to see if you can work out a payment plan or receive an extension on your due date if you're behind on payments.
Contact your creditors. Speak with creditors about extending the due date of your payment, or working out a new payment plan that works for both of you. Seek personal loans elsewhere. Consider a small personal loan from a bank or a credit union. You may qualify for a loan with much lower interest rates than those offered by payday loan companies.
Pay with credit card. Consider paying with your credit card to cover your emergency bills or payments. This is not a long term solution, as you'll need to pay off the balance as soon as possible, but it's an alternative to a short term loan with high – and immediate – interest rates.
Types of loans from Superloans
If you take out an Express Loan or Pawn Loan for less than $500, your first loan is free. This means no interest and no administration fees, as long as you pay back the loan in the agreed time.
Express Loan
An Express Loan is an unsecured loan ranging from $300 to $10,000, and can be used for unexpected expenses, bills or last minute holidays. Rather than waiting for funds to clear in your account, you will be given cash as soon as the loan has been approved and you have signed your contract. The approval process can take as little as 15 minutes and Superloans will work out a repayment plan that fits in with your budget
Pawn Loan
A Pawn Loan is a loan that is secured against something you own such as a piece of jewellery, a computer, TV or instrument. There are no administration or establishment fees, but you do need to leave the item that you are using as security with Superloans. You have three months to pay back the cash, and the sooner you pay it back, the less interest you will be charged.
Why should you consider taking out a loan with Superloans?
Fast approvals. Superloan's approval process takes as little as 15 minutes.
Cash in your hand. You don't need to wait for a bank payment to clear, as Superloans will pay your loan out in cash after you've signed the loan contract.
Mobile app. The Superloan mobile app for Android and iOS allows you to view your loan balance, make payments and track your Super Score from your phone at any time.
Bad credit applications welcome. If you've had bad credit in the past, you may still be eligible for a loan. Superloans will review your current situation and evaluate whether you are able to pay back the amount.
Build your credit rating. Superloans provides positive credit reporting to improve your credit rating once you have paid off your loan. The Super Score programme allows you to build a credit rating, with the possibility of borrowing at a lower interest rate in the future.
Loans for self-employed. You may be eligible for a loan if you are self-employed and receiving regular payments through subcontracting.
Loans for beneficiaries. If you are receiving NZ Superannuation, Working for Families, Unsupported Child's Benefit, Supported Living Payment, Sole Parent Support or Orphan's Benefit with a minimum weekly payment of $400 per week, you may be eligible.
How much will it cost to borrow from Superloans?
When you borrow from Superloans, all applicable fees will be discussed with you and clearly set out in your loan document.
Free Express Loan. This loan has no interest, establishment fee or administration fee so is completely free.
Express Loan. The interest rate charged is 0.58%-0.94% per week with an APR of 49% per annum. An establishment fee of between $49 and $159 applies, and an account administration fee of between $3 and $12 per pay period. Each direct debit costs $1.
Pawn Loan. For a loan of up to $999, an interest rate of 20-30% applies per 28 days, with an APR of 260-390% per annum. Loans of $1,000 to $10,000 have an interest rate of 16-26% per 28 days and an APR of 208-338% per annum.
Is Superloans safe?
Superloans is a responsible lender that is registered with the New Zealand Government. It has procedures and policies in place to check the creditworthiness of each borrower and ensure that they can afford to pay their loan back.
How to apply for a short term loan from Superloans
To apply for a short term loan from Superloans, you will need to fill in an application form online. This will take about five minutes, but make sure that you meet the eligibility criteria and have the appropriate documentation before you start.
Once Superloans receives your application, a staff member will contact you to confirm your information. You will then need to visit a branch with your ID and phone, where you will run through and sign your loan contract and receive your cash.
Eligibility criteria
To be eligible to apply you will need to:
Be at least 18 years of age
Earn at least $400 per week after tax
Have your salary, wages or benefit credit into your bank account
Have internet banking
Have been with your employer for more than 90 days
Be able to provide a phone number as well as numbers for people that don't live with you
Required documentation
Photo ID: A driver's licence, passport, 18+ card and birth certificate or firearms licence
Proof of address: A bank statement, utility bill or government document
Frequently asked questions
More guides on Finder