Pretty Penny Loans
Pretty Penny Loans offers short term loans up to $1,000 with flexible repayment terms tailored to suit your financial needs.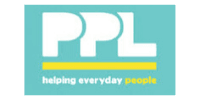 Pretty Penny is a Tauranga-based lender specialising in short term payday cash advances up to $1,000.
Offering same-day payments for applications approved before 8:00 pm, Pretty Penny Loans helps customers with emergency expenses at competitive interest rates.
Pretty Penny Loans claims to have a high approval rate and will consider your application even if you have a low credit score or no credit. Read on to find out if a short term loan from Pretty Penny is the best option for you.
⚠️ Warning: be cautious with short-term loans
If you're experiencing financial hardship and would like to speak to someone for free financial counselling, you can call the MoneyTalks helpline operated by FinCap on 0800 345 123. It is open from 8:00am to 5pm, Monday to Friday and 10am to 2pm Saturday. When comparing short term loans, ensure you take into consideration any fees, charges and rates you may be charged.
Alternatives to short-term loans
Consider these alternatives before applying for a payday loan:
Use online Government resources. The Commerce Commission New Zealand website explains how loans works and what to be aware of when borrowing from a lender.
Payment plans. Talk to your electricity, gas, phone or water provider to see if you can work out a payment plan or receive an extension on your due date if you're behind on payments.
Contact your creditors. Speak with creditors about extending the due date of your payment, or working out a new payment plan that works for both of you. Seek personal loans elsewhere. Consider a small personal loan from a bank or a credit union. You may qualify for a loan with much lower interest rates than those offered by payday loan companies.
Pay with credit card. Consider paying with your credit card to cover your emergency bills or payments. This is not a long term solution, as you'll need to pay off the balance as soon as possible, but it's an alternative to a short term loan with high – and immediate – interest rates.
Please note: If you are suffering financial problems related to the coronavirus pandemic you may be eligible for additional support. Find out more here.
Compare loans on offer from Pretty Penny
Types of loans from Pretty Penny Loans
You can take out a short term loan up to $1,000 with Pretty Penny Loans. The lender specialises in cash payday advances. Funds will be available the same day for loan applications approved before 3:45pm. Loans with Pretty Penny Loans have flexible repayment terms, but the loans are only designed as a short term financial solution. All short term loans have a daily interest rate of 1%.
Why should you consider taking out a Pretty Penny Loans?
Pretty Penny Loans offers short term payday loans for Kiwis who need cash quickly. With low minimum amounts and same-day funds, you can get the loan you need to cover your unexpected expense.
Features of Pretty Penny Loans include:
All applicants considered. Pretty Penny Loans claims to consider all applications, even those receiving government assistance.
Flexible repayment terms. There is no maximum term for loans from Pretty Penny Loans, though customers generally pay off their short term loans in 4–8 weeks. The quicker you pay back your loan, the less you will pay in daily interest.
Same-day funds. All applications approved before 8:00 pm on business days receive funds the same day; other applications will have funds transferred by the following morning.
How much will it cost you to borrow from Pretty Penny Loans?
To take out a loan with Pretty Penny Loans, you must pay an establishment fee of $64 and an account set-up fee of $24 for new clients. All loans have a 1% daily interest or 365% annual interest. Pretty Penny Loans will outline all costs and fees associated with your loan in your loan agreement.
Additional fees may include:
Dishonour fee – $13 per missed payment
Same-day deposit fee – $12
Direct debit fee – $0.98 per successful transaction and $3.45 per dishonour
Are loans from Pretty Penny Loans safe?
Pretty Penny Loans claims to be a responsible lender in compliance with the Credit Contracts and Consumer Finance Act and a registered Financial Service Provider. All credit fees and charges are listed clearly on the Pretty Penny Loans website. The provider uses encryption to keep Internet banking credentials private. Pretty Penny Loans can be contacted, by phone on 04 8303487, SMS on 8167 or via their website.
How to apply for a short term loan from Pretty Penny Loans
Fill out an online application.
Verify your personal information which may include a bank statement, passport number, drivers licence, proof of age card and birth certificate.
Wait for approval.
Receive your funds.
Eligibility
To be eligible for a Pretty Penny loan you must:
Be over 18 years of age.
Be a citizen or permanent resident of New Zealand.
Demonstrate a regular income and an ability to repay all loan costs.
Frequently asked questions
---
Quadsaa Pty Ltd is registered with the Registrar of Financial Service Providers. Their registration number is FSP526046.
---
Read more on this topic