Cashburst Payday Loans
Get a short term loan up to $1,000 in as little as 30 minutes with Cashburst.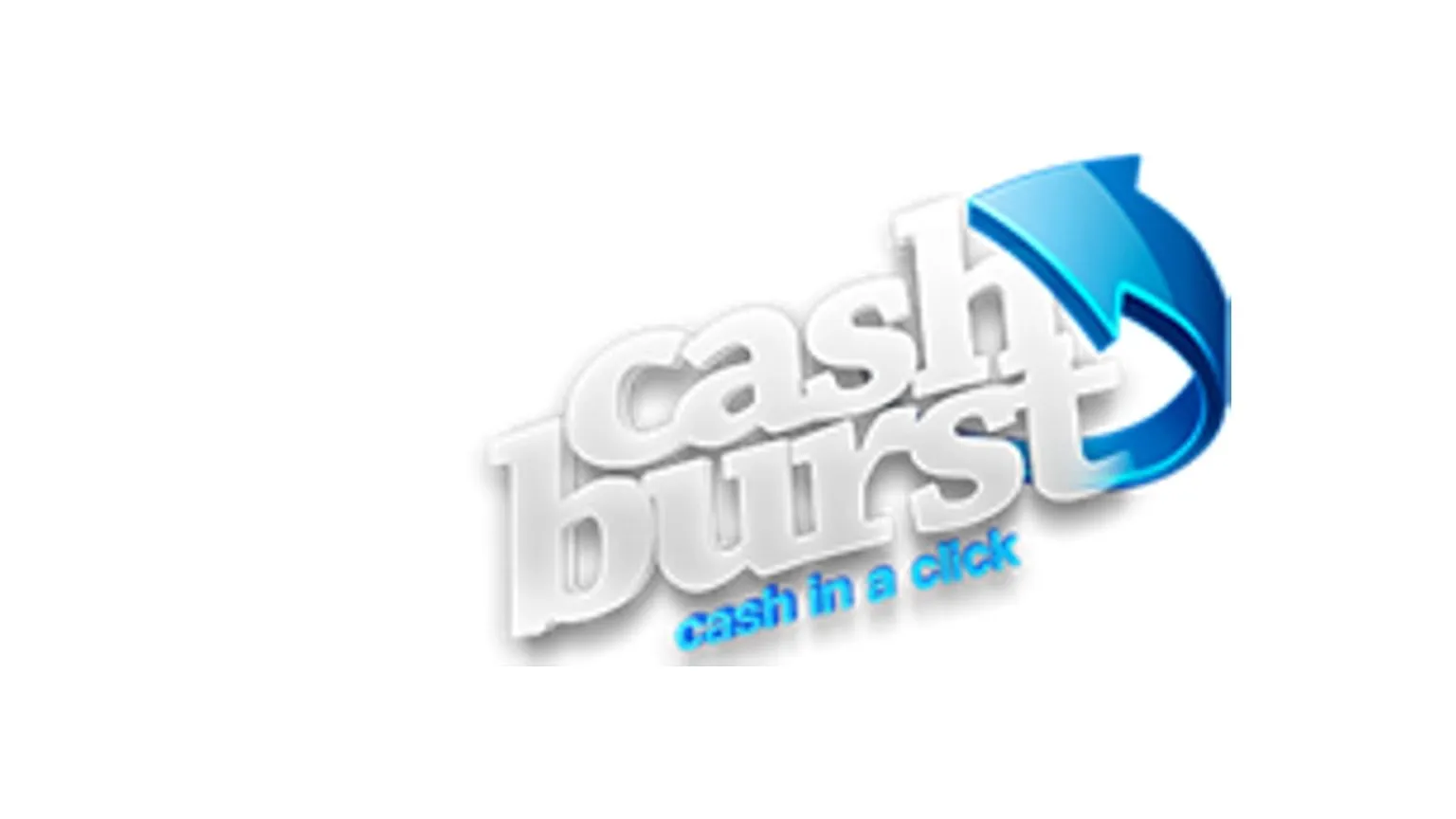 Cashburst is a New Zealand lender offering loans from $100 to $10,000. With an online application system, you can apply for a short term loan and receive your funds in just 30 minutes. Cashburst encourages you to pay back your loan as soon as you are able to help you save on daily interest, and charges no fees for additional repayments.
Even if you have a low credit score, you may be eligible for a Cashburst loan. Read on to find out if a Cashburst short term loan is the solution you are looking for.
finder does not currently have access to this short term loan provider. Please review the product details, application criteria and terms and conditions on the provider website if you are considering applying for this product.
Compare loans on offer from Cashburst
Types of loans from Cashburst
Cashburst offers three different types of loans to help tailor your loan to your specific needs:
On The Go Loans
From $100 to $1,000
Term of 1-42 days
For short term emergencies
Jump Start Loans
From $1,000 to $3,000
Term of 3-9 months
Loan Plus Loans
From $5,000 to $10,000
Term of 12-36 months
Requires good credit history
Only available to eligible returning clients
Why should you consider taking out a Cashburst short term loan?
Cashburst offers a number of options to make its loans appealing for a wide range of customers. Check out the following features of Cashburst short term loans:
Ability to make additional repayments. Cashburst encourages you to pay off your loan as soon as you are able, so you can make unlimited additional payments at no extra cost and save money on interest.
30-minute fast cash. Customers with short term loans may be eligible for 30-minute express payments, for a fee of $17.50. Cashburst will deposit your loan within 30 minutes of approval, but the exact time the funds become available to you will depend on your bank.
Flexible loan terms. Cashburst loans can be taken out for between one day and three years, depending on the size of the loan. You can take out a loan that best suits your circumstances.
Low credit score options. Having a low credit score will not disqualify you from getting a loan with Cashburst. When you apply, Cashburst looks at your financial history and your current ability to pay back the loan, not just your credit history.
How much will it cost you to borrow from Cashburst?
Cashburst collects loan repayments based on legal requirements. The lender will contact you in case of any missed payments. Keep in mind, repaying your loan on time may positively affect your credit score and late or missed payments may negatively affect your credit score. The specific terms of your loan including interest rates, costs and fees will be specified in your loan agreement.
On The Go Loans
Approximate daily interest rates from 1.40% to 1.90%
Approximate annual interest rates from 511% to 693.5%
$30 establishment fee for new customers or $15-$20 for returning customers
Default annual interest of 104% for any overdue amount
Jump Start Loans
Approximate daily interest rates from 0.68% to 0.90%
Approximate annual interest rates from 251.50% to 328.50%
Establishment fee of $50
Monthly administration fee of $5
Default annual interest of 25% for any overdue amount
Additional fees and cost can be found at the Cashburst website
Loan Plus Loans
Approximate daily interest rates of 0.13%
Approximate annual interest rates of 49.95%
Can only be taken out by eligible returning customers
Can only be applied for by invitation from Cashburst
Establishment fee of $95
Monthly administration fee of $10
Default annual interest of 10% for any overdue amount
Additional fees may include:
Fast payment fee – $17.50 for 'On The Go' loans
Loan change fee – from $10 to $40 depending on the loan type
Document fee – $7 per paper copy requested
Dishonour fee – $25 per missed payment
Reminder letter fee – $7 per letter
Wage assignment fee – $30 per lodged request
Credit agency fee – $20
Collection agency fee – up to $75
Optional repayment waiver fee – $145 for 'Jump Start' loans and $300 for 'Loan Plus' loans
Are Cashburst loans safe?
Cashburst is a registered Financial Services Provider (no. FSP298566). Cashburst aims to be a transparent and responsible lender. All fees are displayed on the Cashburst website and will be stated clearly in your loan contract.
To ensure the safety of your personal and financial information, Cashburst uses an encrypted bank verification tool that has been independently tested. You can contact Cashburst during business hours at 0800 227 484 or use the live chat feature on its website.
How to apply for a short term loan from Cashburst
Applying involves the following steps:
Use loan calculator to assess affordability of loan.
Fill out online application.
Receive mobile authentication code.
Accept the loan contract.
Provide supporting documentation including last 3 months' bank statements, photo ID, a selfie of you holding your photo ID and recent proof of address.
Wait for assessment.
Receive your loan.
Eligibility
To be eligible for a short term loan you need to, at a minimum:
Be at least 18 years old.
Be a NZ resident or citizen.
Earn at least $350 a week after tax.
Have been employed by the same employer for at least three months.
Have your salary being deposited regularly into your NZ bank account.
Not be currently Bankrupt, under a No Asset Procedure or Summary Instalment Order.
Frequently asked questions
---
Zethus Holdings Limited is registered with the Registrar of Financial Service Providers. Their registration number is FSP 298566.
---
Picture: Cashburst