AdvancedCash Payday Loans
Get cash in hand in as little as 15 minutes with an AdvancedCash short term loan.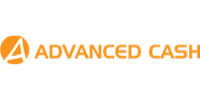 Auckland-based lender AdvancedCash specialises in bad credit loans for Kiwis who need extra disposable income before their next payday. You can borrow up to $5,000 with a quick online application.
With an AdvancedCash loan, you have the flexibility to get the exact loan you need with terms ranging from 4 to 28 weeks. A fast payment option can give you assess to your funds in as little as 15 minutes. Read on to find out if you qualify for an AdvancedCash short term loan.
finder does not currently have access to this short term loan provider. Please review the product details, application criteria and terms and conditions on the provider website if you are considering applying for this product.
Compare loans on offer from AdvancedCash
Types of loans from AdvancedCash
AdvancedCash offers loans ranging from $100 to $5,000 for a period of 4 to 28 weeks. You can calculate the cost of your desired loan on the AdvancedCash website. Choose your loan term based on your ability to make repayments and your cash needs.
There are four different types of AdvancedCash loans and interest rates vary based on the loan terms:
$100 to $500 loan for 4-12 weeks
$500 to $1,500 loan for 4-16 weeks
$1,500 to $3,000 loan for 12-28 weeks
$3,000 to $5,000 loan for 16-28 weeks
Why should you consider taking out an AdvancedCash short term loan?
Loans from AdvancedCash are quick to apply for and can easily meet your borrowing needs.
AdvancedCash offers the following features for short term loans:
Quick cash. Your can have your funds in as little as 15-30 minutes after loan approval for a fee of $8.
Bad credit options. Having a low credit score will not disqualify you from getting a loan with AdvancedCash, provided you are able to demonstrate a current ability to pay back your loan.
Flexible loan terms. You can take out your loan from 4 to 28 weeks depending on how much you want to borrow, allowing you to tailor your loan to your financial needs.
Low minimum amount. A low minimum loan amount of just $100 means you won't have to use a credit card for small unexpected expenses.
Early payment option. AdvancedCash encourages clients to pay their loans as early as possible to save on daily interest. There is an additional fee of $20 associated with early repayment. Keep in mind, every loan will have a minimum loan term of at least four weeks.
How much will it cost you to borrow from AdvancedCash?
While AdvancedCash does not advertise the exact daily interest of each loan on its site, you can use its online loan calculator to determine the overall cost of your desired loan. All specific fees and costs will be included in your loan contract. Loans from AdvancedCash have an associated establishment fee of $20 to $150 and an administration fee of $20.
The following additional fees may apply:
Loan restructure fee – $40
Direct debit fee – $5 per transaction
Instant cleared payment fee (15-30 mins.) – $8
Payment default fee – $40-$50 per week
Early repayment administration fee – $20
Letter sending out charge – $10
Wage deduction assignment – $30
Direct debit cancellation fee – $40
Overpayment refund fee – $20
Collection agency fee – 20% of the outstanding loan balance
Are AdvancedCash loans safe?
AdvancedCash is a Registered Financial Services Provider and member of the dispute resolution scheme Financial Services Complaints Limited. The lender guarantees complete confidentiality of all of your personal and financial information. AdvancedCash can be contacted during business hours at 0800 232 274.
How to apply for a short term loan from AdvancedCash
Click on "Go to Site" to start your application. Applying involves the following steps:
First-time customers can fill out the AdvancedCash online application.
Returning customers can apply via SMS or by phone during office hours at 0800 232 274.
Upload bank statements.
Wait for approval via text.
Receive funds the same day, or in as little as 15 minutes for an additional fee.
Eligibility
To be eligible for an AdvancedCash loan you must:
Be 18 years or over.
Be a NZ/AU citizen, resident or holder of a valid work visa.
Have been employed with the same employer for at least three months.
Have valid NZ license or any passport.
Earn a minimum of $300 per week.
Have access to Internet banking, email and a mobile phone.
Frequently asked questions
---
Seed Credit Limited is registered with the Registrar of Financial Service Providers. Their registration number is FSP423226.
---
Read more on this topic