Finder is committed to editorial independence. While we receive compensation when you click links to partners, they do not influence our opinions or reviews. Learn how we make money.
How can payday loans affect your credit file?
We answer eight previously unanswered questions about payday loans and your credit score.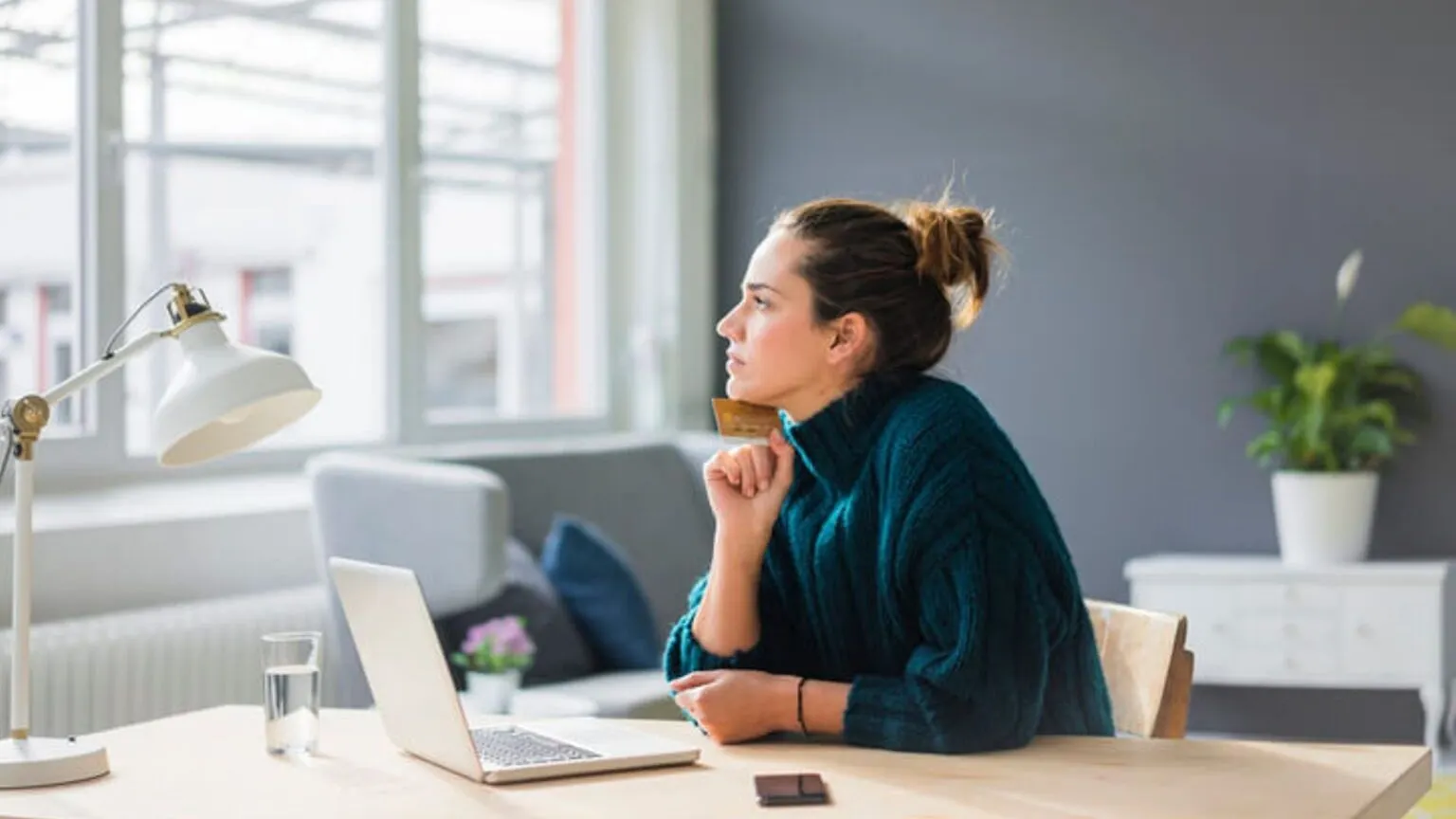 Payday loans aren't necessarily the first loan of choice for many people. They are often taken out due to necessity because of bad credit history, a need for a quick finance solution or due to the short terms and low amounts available.
There is negative talk surrounding the short-term lending landscape, and you may have questions as to the impact on your credit score if you choose to take out such a loan. We answer some of the most common questions about payday loans and credit scores and help you understand this type of loan better. While applying for a payday loan, or any other kind of credit, might be a quick solution, it can have long-term effects that you need to consider.
So, do payday loans appear on my credit file?
Yes! Your credit file is a detailed record of your credit history, and as such includes details of any payday loans you apply for or take out.
How do short-term loans appear on my credit file?
Your credit file has three sections: Consumer credit information, commercial credit information, and public credit information. Credit record companies list any payday loans you apply for or take out in the consumer credit section. The following information is visible:
Credit enquiry.
Each time you make an application for a payday loan, or any other type of credit, the credit report companies list your enquiry on your file.
Type of credit.
They list this as a "personal loan" on your credit report.
Account terms.
Your credit record lists the opening date and closing date of the account.
Credit limit.
The credit limit is the total of your payday loan.
Payment history.
Your credit file shows the payment information of your loan, including whether you made them on time.
Defaults/overdue accounts.
If you miss a payment and your account goes into default, this is listed on your credit file.
How can payday loans help my credit score?
Just like an overdue credit account may hinder your credit score, payday loans can help your credit score. With the introduction of positive credit reporting in 2014, credit record companies list more about your borrowing history on your file, which includes more details on the type of credit account you open, along with when you open and close it, and your payment history.
So, how do payday loans affect this positive repayment history and your credit file? For one, making your payday loan repayments on time can negate any adverse credit history on your record. Belinda Diprose, marketing manager at Equifax, says an Equifax Score takes into account the information on a credit report at any one point in time, but the weight it places on this information differs. "A payday loan would, for example, be given a different weighting than a mortgage. Making your repayments on time each month is one of the key ways consumers can help to keep their credit profile healthy" Diprose said.
Another advantage of a positive repayment history is that it displays the credit limit of open credit accounts. So, if you currently have a payday loan you're paying back, and a prospective lender looks at your file, they can see it is relatively small. Before, they would just have noticed you had made an application for a loan, but not known whether it was open or how much credit you were afforded. Now, lenders have a clearer idea of your financial position.
Find a lender that doesn't check your credit file
How do payday loans negatively impact my credit score?
Individual credit reporting agencies calculate your credit score, and the impact differs depending on the agency's calculations. Diprose says the effects of the information on someone's credit report depends on several different factors. "It is not only the type of lender but the type of credit account; the amount applied for; number and frequency of credit enquiries and a range other factors. A payday loan would, for example, be given a different weighting than a bank mortgage and may contribute to a lower score", she said.
An ANZ spokesperson also spoke about the effect payday loans have on credit scores. "A history of payday borrowing doesn't directly impact the amount a customer can borrow. However, it may affect the credit score of a customer, which is then used in the assessment of loan applications."
With credit scores having a direct effect on a lender's decision, you can't ignore the impact payday loans have on your score. Although bear in mind your credit score is just one factor that influences a lender's decision.
"We assess all loan applications against a set of criteria, including a customer's ability to repay a loan and a review of their credit history and report," said the ANZ spokesperson. "We don't specifically exclude someone because they may have had a payday loan in the past."
However, there are ways to keep an eye on your credit file and monitor the impact the different type of loans have on your credit score.
Diprose said: "When you receive your Equifax Score, as part of an Equifax Your Credit and Identity package, it provides you with the score 'contributing factors', which are the items on your credit report that have either a good or not so good impact".
How do banks view borrowers who take out payday loans?
According to an ANZ spokesperson: "There is no direct impact on a customer's ability to take out a loan, but if the customer has a very active credit report from multiple checks undertaken by payday lenders, this may factor into our decision. Generally, credit scores can be negatively impacted by multiple enquiries from potential financiers. ANZ uses credit scores when assessing customer applications".
Similar sentiments were echoed by Westpac, as it said previous loans were taken into account, but this was "not specific to payday lenders".
Will banks still approve me for credit if I take out a short-term loan?
When you take out a specific type of loan, you want to be sure it won't affect your ability to borrow in the future. Lenders look at a wide range of factors to determine your suitability as a customer, including your borrowing history; current open credit accounts; payment history, etc.
As outlined above, payday loans appear on your credit file as a personal loan and are usually small amounts, so are not risky in this respect. However, as outlined by Diprose, the weight it places on a payday loan when it comes to "risk factors" for your credit score is different to other types of loans.
What are the common mistakes to avoid when it comes to payday loans and your credit file?
Taking out a payday loan may be a quick decision you make to cover some emergency expense, but don't let the ease of the application process lead you to commit any of these common mistakes: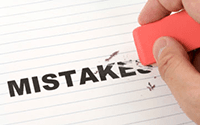 Taking out too many loans. Once you repay a payday loan, it may tempt you to take out another one. However, taking out several loans for small amounts can be a sign to prospective lenders that you are not in a stable financial position. It doesn't matter if you repay the loans on time; the fact that you need to take out so many loans may not be a good sign to lenders.
Not making the repayments on time. As mentioned earlier, your repayment history now appears on your credit file, which makes it more critical than ever to make your repayments on time. The credit record companies will record any payments you miss or are late paying on your file, and any lenders that look at your file can see this for two years.
Making several applications in a short space of time. As well as taking out too many loans, you should avoid making too many requests within a short period if you don't receive approval for a payday loan. All applications show on your credit file, and now account opening dates are visible. Lenders can determine whether you were approved, based on your application and how many accounts were opened. Making several requests may indicate that your finances aren't in good standing. If you receive a rejection, it may also give another lender a reason not to approve you.
Not checking your credit file. When making loan applications online, it helps to stay familiar with your credit file and also watch for identity theft. It's essential to check that the records company lists the loan correctly, and to see what your current financial situation looks like to lenders that review your file.
Payday loans and bad credit: How does one affect the other?
Short-term loans are one of the few finance solutions that can help those with bad credit, as some payday lenders do not perform a credit check. However, failure to make repayments on a payday loan, or taking out too many, can have a detrimental effect on your credit rating and cause negative marks to appear on your file.
So, while having bad credit can put you in a position where you have few alternatives but to opt for a payday loan if you need finance, it can also see you in more of a financial predicament, as your credit position turns sour if you fail to repay the loan. Although, it can help your credit score if you make the repayments on time and don't take out too many consecutive payday loans.
Payday loans, like any other type of credit, can impact your credit score, but whether the effect is positive or negative depends on you.