Compare short term loan solutions
Compare a range of short-term loan lenders and learn more about the options available to borrowers.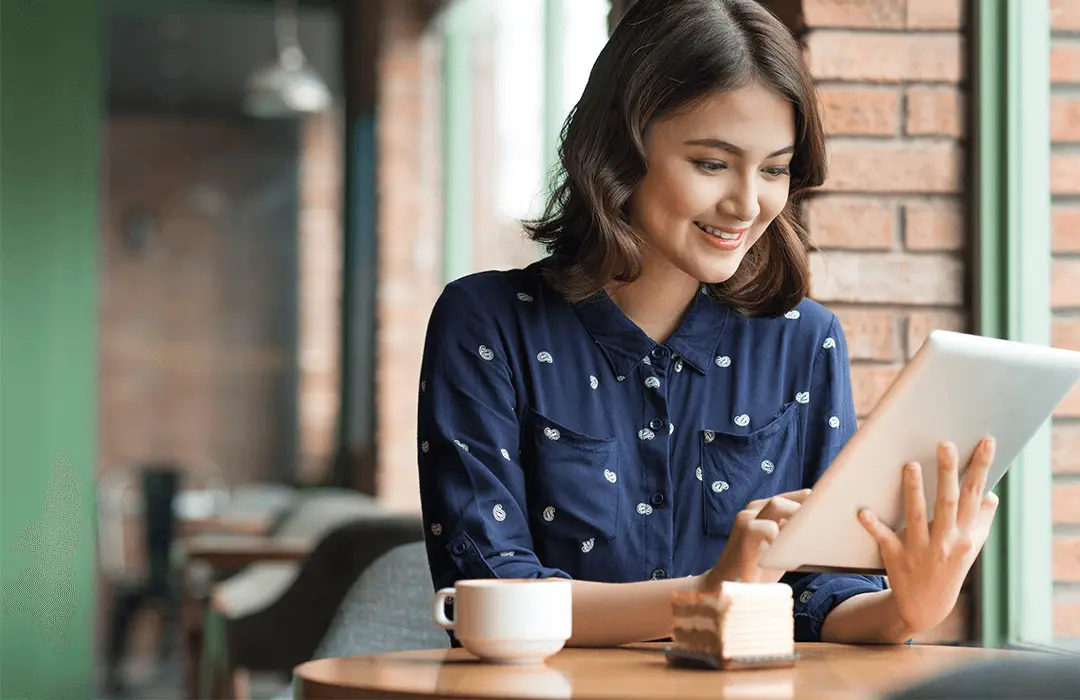 No matter how good you are at managing your finances, sometimes unexpected expenses crop up and you need money in a hurry. It could be a hefty vet bill, urgent car repairs or simply a purchase that you just have to make. Sometimes getting access to all the funds you need can seem beyond your financial grasp.
This is where payday loans come in. These small, short-term loans are designed to cover you until payday. They give you the funds you need to make your purchases and then when you next get paid, the theory is that you pay back the loan amount.
A number of New Zealand lenders specialise in offering these types of loans, with many even giving financing to customers with bad credit histories. However, you also need to be wary of the loan terms, high-interest rates and high fees these loans attract.
⚠️ Warning: be cautious with short-term loans
If you're experiencing financial hardship and would like to speak to someone for free financial counselling, you can call the MoneyTalks helpline operated by FinCap on 0800 345 123. It is open from 8:00am to 5pm, Monday to Friday and 10am to 2pm Saturday. When comparing short term loans, ensure you take into consideration any fees, charges and rates you may be charged.
Alternatives to short-term loans
Consider these alternatives before applying for a payday loan:
Use online Government resources. The Commerce Commission New Zealand website explains how loans works and what to be aware of when borrowing from a lender.
Payment plans. Talk to your electricity, gas, phone or water provider to see if you can work out a payment plan or receive an extension on your due date if you're behind on payments.
Contact your creditors. Speak with creditors about extending the due date of your payment, or working out a new payment plan that works for both of you. Seek personal loans elsewhere. Consider a small personal loan from a bank or a credit union. You may qualify for a loan with much lower interest rates than those offered by payday loan companies.
Pay with credit card. Consider paying with your credit card to cover your emergency bills or payments. This is not a long term solution, as you'll need to pay off the balance as soon as possible, but it's an alternative to a short term loan with high – and immediate – interest rates.
Please note: If you are suffering financial problems related to the coronavirus pandemic you may be eligible for additional support. Find out more here.
Moola Payday Loan
Borrow up to $1,500 and enjoy a flexible repayment plan.
Minimum loan amount: $500
Maximum loan amount: $1,500
Interest Rate: 292% p.a.
Loan term: Up to 126 days
Turnaround time: Within the same day
Key requirements: Be 18+ years old, provide proof of recurring income
Go to site
More info
Compare payday loans from New Zealand lenders
Looking for a short term loan to best suit your financial needs?
Looking for a specific loan amount?
Payday loan rates and fees explained
Back to top
Short term loans designed for you
Remember it's important to compare your options and other financial avenues before applying.
Benefits of payday loans
Get money fast. Payday loans offer a quick and convenient way to access the funds you need.
Easy application process. You can typically apply for these loans quickly and easily online, with fast approvals granted to many customers.
Know the fees upfront. Lenders will inform you of the fees and interest rate attached to your loan upfront so you know exactly how much you will have to pay back.
Quick access to funds. As a payday loan is something you take out when you need money fast, most lenders will give you fast access to your funds.
Low minimum amount. You can borrow as little as $100 with a payday loan, meaning you can borrow as much as you may need to cover a particular bill.
Accessible credit option. You can still apply for a payday loan even if you have a bad credit history or an outstanding loan. As long as you can afford to pay off the amount you apply for, you have a chance of being approved.
Risks of payday loans
There are several risks when it comes to taking out a payday loan. In general, try to avoid taking out a payday loan if you aren't certain that you will be able to pay it back. Downsides to payday loans include the following:
High default fees. The biggest pitfall of taking out a payday loan is that if you are unable to repay it on time, you will likely be charged additional fees in addition to the interest you owe. This could end up significantly increasing the amount of money you must repay the lender and cause financial difficulties.
The debt cycle. If you have difficulty making a repayment, it might be tempting to borrow more money to pay off your loan. This becomes a cycle of debt that can be very difficult to get out of.
High interest rates. Payday loans typically have much higher annual interest rates than other types of loans.
Direct debit risks. Many payday lenders require you to make repayments via direct debit on your next payday. Unlike other loan types, payday loans cannot typically be repaid in small instalments. If you need the money from your next pay cheque to pay for rent or other expenses, you could be left short.
Credit rating impact. If you are unable to repay your loan on time, it could negatively affect your credit rating.
---
How to apply for a short term loan
Lenders that offer "payday loans" or short term loans differ from institutions and other lenders in their application process and criteria. You can usually apply for these loans online and receive a response relatively quickly. For a lender to approve a short term loan, you have to meet eligibility criteria and provide documentation.
Eligibility criteria
Be 18 years of age or older
Earn an income that supports the repayment of the loan
Have a job, with a steady income (or sufficient benefits)
Be regularly paid, into your bank account (not in cash) either daily, weekly or monthly
Not be self-employed (some lenders may make an exception)
If you have bad credit, you need to prove your current financial situation is stable and reliable
It's important to note, meeting the eligibility requirements does not guarantee approval of a loan.
Required documents
Identification, e.g. driver's licence, passport or 18+ card
Three recent payslips
Your Internet banking details
Utility bill, e.g. council rates, electricity bill, gas bill, Sky bill, mobile phone bill, Internet provider
How much will a payday loan cost?
Am I eligible for a payday loan if…
Back to top
How to compare payday loans
As these types of loans become increasingly popular in New Zealand, borrowers are finding themselves with more lenders and more loans to choose from. You should take the following factors into consideration when deciding on the right product for you:
Fees and interest. The interest rate and fees on a loan will obviously affect just how much you will have to pay back over the life of the loan. Look for a competitive rate and low fees.
Quality of lender. Unfortunately, this is a sector of the market that can attract some unscrupulous operators. You need to ensure that you take out a loan with a provider who is trusted and respected, and one who offers full transparency when it comes to all the features and fees of your loan.
Loan purpose and conditions. Different loans attract different terms and conditions, so you'll obviously need to find one that satisfies your requirements. For example, some loans have higher maximum borrowing limits than others, while some lenders can guarantee faster loan approval and access to funds than their competitors.
---
Pros and cons
Convenient. These loans offer a convenient finance solution when you need fast access to money.
Fast approval. Many lenders offer approval of applications within minutes and can then transfer the money to your account within an hour.
Choice. This is an increasingly competitive market sector, which means consumers have an ever-growing range of lenders and loans to choose from.
High interest and fees. These loans attract higher fees and interest rates than other loan products.
Dodgy operators. Remember to keep an eye out for unscrupulous lenders.
Debt cycle. If you take out a loan to pay off a previous loan, you could get stuck in a cycle of debt that is difficult to get out of.
---
What you need to know to repay your payday loan on time
There are two things you can do to ensure that you pay off your loan on time. The first is to make sure you're fully aware of the fees, charges and interest rates attached to your loan. This will help you understand exactly how much your loan will cost you.
The second thing you will need to do is carefully manage your budget. If you fail to make your repayments, you can expect to be hit with hefty fees and charges which can quickly increase your debt. Planning ahead and staying in control of your finances is the best way to secure your financial future.
---
Interest rates on payday loans
From a lender's point of view, offering payday loans exposes them to a higher level of risk. As those who want payday loans are typically in difficult financial situations, lenders know there is an increased chance of borrowers defaulting on their loans. Customers may have a poor credit history, a low income or very few assets to their name, so lenders need to protect their interests in case of missed payments and defaults.
With this in mind, lenders charge higher interest rates on payday loans than on other products. Lenders must make you fully aware of these rates before you take out such a loan, ensuring that you know exactly how much you'll need to pay back thanks to the addition of interest charges. You'll also be made aware of the required repayment amounts and frequencies you will need to meet to stay on track.
---
Questions you've always had, but were too scared to ask
"Payday loans" are named as such because they are all about your pay day. Lenders structure your repayments around when you get paid; the loan is based on how much you earn, and you take one out because payday is too far away. These loans give you a way to bring pay day closer – maybe you have a wedding on the weekend and you've forgotten to buy a gift; your car has broken down and you need it to drive to work. Whatever the issue, you can apply and bring payday closer with a short-term loan. Have more questions? We have the answers below.
Question
Answer
What can I use payday loans for?
Payday loans can be used for a wide range of purposes, but are usually for sudden expenses. Typical uses for these loans include forgotten bills, car repairs or any other unforeseen event.
How much can I borrow?
Lenders have a maximum loan amount and this may be lower for first-time borrowers. The amount you can borrow depends on how much you earn and your financial situation – in short, your ability to repay the loan. You can use the payday loan calculator above, to see what your repayments will be with different loan amounts.
I've never taken out a payday loan before! What do I do?
If this is your first time applying for a payday loan, it's important to understand the process before you do so. The entire application takes place online, so make sure you have all your documents and financial details handy. You need to consider things like income, employment terms, Work and Income eligibility and whether the lender carries out a credit check. You can also get an idea of the repayments using the tables above.

Once you compare your options and have chosen a lender, click "Go to Site" to head to their website and start your application.

Each lender is different, so ensure you read each step before continuing. Make a note of the terms and the repayment amounts (and dates) and ensure you have enough money to repay the loan.

Are payday loans a bad idea?
Payday loans are an expensive form of credit and should only be applied for if you have no other options. Some lenders have been criticised for predatory behaviour and approving loans to people who can't afford it.

It's important to remember these loans are expensive and you shouldn't apply if there are alternatives available. Before you apply, see if you are eligible and if another credit type better suits your needs. It's also a good idea to calculate costs, to see if any of the alternatives are cheaper than a payday loan.

For example, a credit card cash advance is a convenient way to get cash but can carry a 20% interest rate. There are also "no and low-interest loans" you can consider, if you receive Work and Income payments or are on a low income and need money to purchase essentials. If you have no other alternative and have determined you can afford the loan, then a payday loan is a viable option.

Can I pay out my payday loan early?
Many payday lenders allow you to pay out your loan early, without charging any extra fees. You still have to pay the full amount, associated with your credit contract. Contact your payday loan credit provider if you would like to organise an early payment.
Can I have my loan deducted from my pay?
The majority of lenders will direct debit your account on the day you get paid, but will not deduct the amount directly from your pay.
How quickly will the lender transfer my cash advance?
Most payday lenders provide you with a decision on the spot or within 60 seconds. They may need supporting evidence of your wage and employment, via bank statements and pay slips. Depending on who you bank with, the funds will be in your account within 24–48 hours. This also depends on whether it is your first loan and if it is a weekend or public holiday.

Many payday loan providers claim to offer same-day funding, but this usually depends on which bank you are with or whether you hold a prepaid payday loan Visa card. If you need cash on a Saturday or Sunday, and you already have a relationship with a lender, it could be worth considering comparing its offerings.

Is Credit Sense safe?
Some small amount credit providers check 90 days worth of your bank statements. This is to check you can genuinely service the loan and repayments. Instead of faxing or emailing these statements to the bank, some lenders use online verification through Credit Sense. Credit Sense uses 128-bit security encryption to send your bank statements safely. They never store your bank or login details.
Is it a bad idea to keep taking out payday loans?
If you make all of your repayments on time, a lender may approve you for another loan. Some lenders have benefits for repeat borrowers, such as increased borrowing amounts and quicker funding. However, bear in mind these loans are not a long-term solution, and if you frequently need to borrow money, then you may need to consider a longer-term borrowing option or a more stable line of credit. It may help to lower your expenditure each month, to overcome your cash shortfall.
How do I know if my details and account are secure?
New Zealand payday loan companies use a secure online system, such as Verisign, McAfee or Norton to secure data.

Payday loans applications are generally carried out on a secure online application form to help protect your privacy. These systems use a 128-bit secure server and SSL encryption to ensure your personal information cannot be stolen.

To verify your income, payday lenders need a snapshot of your account for the past 90 days. The services involved are 100% safe and secure, and they provide a "read-only" view of your account. They do not transmit any personal details and do not need access to any other information besides your financial history.

I just changed bank accounts, can I still apply for a loan?
If you have recently changed bank accounts, your income may be hard to verify. If you have access to your previous bank account, you should attempt to obtain statements for the last three months to prove your income. If not, your previous institution should be able to give you access. The more information you can provide, the better your chances are of being approved.
Back to top
Read more on this topic